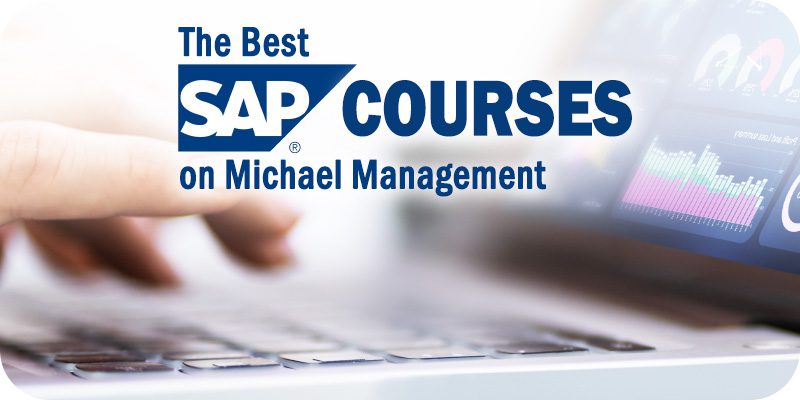 The editors at Solutions Review have compiled this list to spotlight some of the best SAP training courses offered by Michael Managers that project managers should consider enrolling themselves in. Solutions Review participates in affiliate programs and may make a small commission from products purchased through this resource.
SAP is one of the leading business management software solutions for manufacturing, service, retail, wholesale distribution, and other organizations worldwide. Alongside its ERP platform, SAP offers material requirements planning (MRP), transportation management, materials management, reorder point planning (RPP), and financial management solutions. With the popularity and flexibility of SAP's various platform solutions in mind, our editors have curated a list of the best SAP training courses available on Michael Management, a leading provider of SAP training.
The SAP training courses listed below are all available on the Michael Management website. They are geared toward project managers and administrators who want to improve their mastery of SAP's supply chain, inventory, workflow administration, materials planning, MRP, and logistics solutions. Click on the GO TO TRAINING link to learn more about each course and register. The programs are listed alphabetically.
The Best SAP Training Courses Project Managers Can Take on Michael Management
---
OUR TAKE: Geared toward SAP project managers, consultants, and IT teams, this course will equip you with the SAP Logistics skills you need to successfully configure the software to meet the needs of the client or project you're responsible for.
Description: SAP Configuration experts and consultants are in constant demand. With this three-hour course, students will develop a firm foundation in navigating and optimizing SAP cross-application objects and learn what configurations are possible within the SAP platform. Other skills and topics covered include configuring notifications, controlling default variants, utilizing multi-level column layouts, using SPRO for configurations, setting up classification systems with specific characteristics, and more. Students will be given their Basic SAP Logistics Configuration certificate upon completing the course,
GO TO COURSE
---
OUR TAKE: This course uses a series of instructor-led lessons and a concluding quiz to help you learn about the factors, metrics, and tools involved in using SAP systems to plan and optimize inventory.
Description: Inventory is one of the most valuable and costly investments a company makes, which means it needs to be properly managed and maintained to ensure customer satisfaction and company profitability. This six-hour, instructor-led course will equip SAP users with the insight they need to understand complex inventory concepts and help them learn to align inventory strategies with a company's goals. Students will also learn about setting parameters in SAP to control inventory and get familiar with the different inventory types and the needs associated with each.
GO TO COURSE
---
OUR TAKE: With this compact course, you can refine and expand your understanding of the various tools available through SAP ECC's materials requirement planning (MRP) capabilities and learn to get the most value from them.
Description: This ninety-minute course is geared toward project managers with an intermediate level of experience using SAP's materials planning functionalities. Across nearly twenty bite-sized lessons, students will learn to use SAP's MRP features, understand planning results, set up ideal configuration settings for MRP functions, utilize Scheduling Margin Keys, master time-phased planning, and more.
GO TO COURSE
---
OUR TAKE: If you're new to the SAP software, this beginner-level course will help you get up-to-speed on the various planning functions and concepts you'll want to be familiar with.
Description: Planning is one of the fundamental functions within every organization, regardless of size or industry. Developed with SAP beginners in mind, this course can introduce the various planning functions available on the SAP software. These include topics like the relationship between supply and demand, the basics of MRP functionalities, forecasting tools, utilizing reorder point planning (RPP) tools, and other elements that can prove crucial to a company's success.
GO TO COURSE
---
OUR TAKE: Implementing any software can be a daunting task, but doing it remotely introduces a whole new set of complications. With this course, you will learn how to avoid common challenges and streamline SAP system implementations.
Description: This three-hour course will walk students through the SAP implementation process, teach them to identify and prevent roadblocks, and outline strategies for selecting and implementing an SAP platform with a virtual team. Other subjects covered in the instructor-led training course include project execution strategies, team training practices, and how to prepare a team for the implementation and subsequent maintenance of an SAP software solution.
---
OUR TAKE: This course will help project managers, consultants, and general users utilize SAP's long-term planning capabilities to develop and execute planning scenarios.
Description: SAP's Long Term Planning (LTP) module is an MRP tool to help planners generate scenarios based on operational data, copy results into operational plans, and create reports. With this course, SAP project managers will learn to use SAP's planning tools, develop independent requirements, run LTP scenarios, analyze the results, and, when relevant, copy the resulting data and use it to create reports. The course is geared toward intermediate SAP users and can be completed in approximately four hours.
GO TO COURSE
---
OUR TAKE: Geared toward SAP users looking to get familiar with the software's MRP functionalities, this course uses approachable explanations and system demos to help you get the most value from the SAP MRP features.
Description: Material Requirement Planning (MRP) is a crucial tool for companies that need to plan and manage the quantities and schedules of their materials. This starter course will help SAP users in various roles learn to run an MRP system, understand MRP signals, analyze material requirements, and effectively utilize the different parts of an MRP system. The course can be completed in under three hours and is an ideal starting point for teams getting accustomed to material requirements planning tools available within SAP.
GO TO COURSE
---
OUR TAKE: Supply chain management is one of the primary modules included in SAP's ERP solution, and this 90-minute training course will make sure you're familiar with all the tools and insights you need to use its capabilities effectively.
Description: Supply chains are the backbone of countless markets worldwide, and supply chain management (SCM) software systems are responsible for ensuring they continue to run effectively. This course will help project managers improve their understanding of SCM strategies, understand which SAP modules can be used for SCM purposes, and identify the steps to improve supply chain management strategies.
GO TO COURSE
---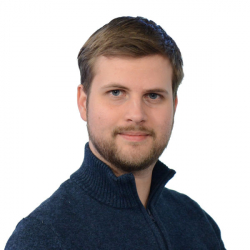 Latest posts by William Jepma
(see all)