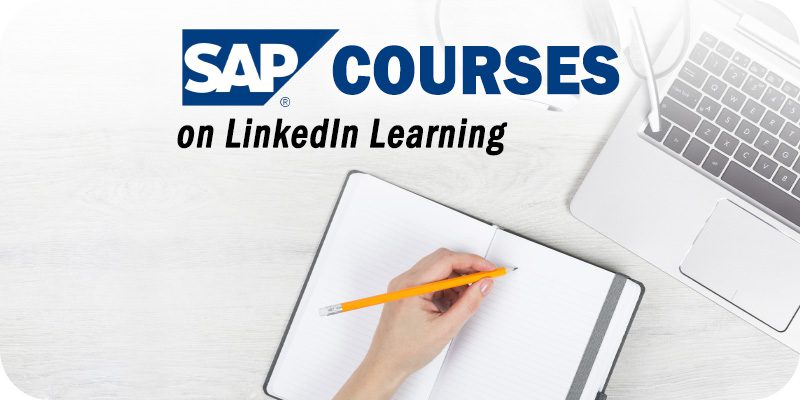 The editors at Solutions Review have compiled this list of the best SAP training courses available on LinkedIn Learning professionals should consider as they continue growing their SAP skills.
SAP's ERP software provides a suite of enterprise resource planning functionalities applicable to companies in industries like manufacturing, service, retail, wholesale distribution, and more. Alongside its Business One Suite and ERP platform, SAP offers materials management, material requirements planning (MRP), reorder point planning (RPP), financials, and transportation management solutions for global companies across industries.
With the popularity and flexibility of SAP's various platform solutions in mind, our editors have compiled a list spotlighting some of the best SAP training courses available on LinkedIn Learning. These courses are geared toward active professionals and beginners alike and cover multiple modules in the SAP solution suite and beyond. Click on the GO TO TRAINING link to learn more about each course and register. The programs are listed alphabetically.
The Best SAP Training Courses on LinkedIn Learning
---
OUR TAKE: This intermediate-level course is taught by experienced SAP instructor Justin Valley and will help you and your team get familiar with SAP's MM features and use them to keep track of the many aspects of material management.
Description: SAP Material Management (MM) is one of the modules available in the SAP ERP suite and can help companies track their material management efforts from purchase to sale. Instructor Justin Valley helps SAP users get familiar with the platform and introduces them to a high-level look at SAP's MM functionalities. These include integrating with other SAP modules, creating material master records, and approaching the various inventory management, purchasing, and physical inventory processes.
---
OUR TAKE: SAP's ERP tool includes functionality for material requirements planning (MRP), and this compact course will help you learn about the essential tools, strategies, and processes involved in calculating the materials needed for product manufacturing.
Description: This course—offered by Michael Management, which offers hands-on simulations and video lessons—will teach SAP users about the configuration options and business processes involved in the various make-to-stock (MTS), component-level MRP, and make-to-order (MTO) strategies. Students who enroll will also be introduced to hybrid strategies for multi-use materials and learn to pair different MRP strategies with business scenarios.
GO TO TRAINING
---
OUR TAKE: This course uses high-level overviews and demonstrations to walk you through the various planning capabilities available on the SAP software, including logistical planning, material requirements planning, and reorder point planning.
Description: The only recommended prerequisite for this course is a familiarity with the SAP software and an interest in learning more about the planning and logistics functions it offers. The program is also provided under the Michael Management banner. It uses a mixture of videos and SAP demos to cover the basics of demand planning, forecasts, supply, demand, and the benefits of MRP and RPP strategies.
---
OUR TAKE: This beginner-level course is taught by author and speaker Steve Lipton and is geared toward people looking to become familiar with the essential modules and features available on the SAP Business One platform.
Description: SAP Business One is an ERP tool built for small businesses that might not need the broader functionalities of SAP ERP. The course will introduce learners to the primary banking, sales, purchasing, and financial modules of the SAP Business One platform. Other topics covered include the benefits, limitations, and customizable modules and reports of the Business One solution.
GO TO TRAINING
---
OUR TAKE: Get acquainted with SAP Business One's production and logistics module with this three-hour training course. It will introduce the module's core functionalities and equip you with the insights you need to use them effectively.
Description: Manufacturing, distribution, and retail operation managers are responsible for tracking everything in their business. With this course, learners will get a deep dive into the production and logistics module of the SAP Business One platform and see firsthand how it can operate as an accounting module, track goods and materials, and function as an inventory management system. Other features covered in the intermediate-level course include resource planning, production workflows, purchasing future inventory with SAP Business One's MRP functionalities, and tracking goods through the storage, manufacturing, and shipping processes.
GO TO TRAINING
---
OUR TAKE: Expand your SAP Business One skills with this course. Also taught by Steve Lipton, this training course will introduce you to the various reporting and customization tools available on the platform.
Description: This intermediate-level SAP training course will teach professionals of various experience levels to create custom reports with SQL, export them, add Crystal Reports to the Business One solution, modify the reports and forms, and more. Other topics students can expect to learn about include business intelligence, business reporting, and structured query language (SQL).
GO TO TRAINING
---
OUR TAKE: If you're looking for a more in-depth exploration of SAP's ERP capabilities, this advanced course can help. Students who enroll will learn helpful tips and best practices for automating, defining, delivering, and customizing the SAP ERP platform.
Description: Taught by SAP instructor Justin Valley, this course is for SAP ERP users familiar with the basic functionalities of the solution but want to go deeper. The approximately ninety-minute course offers students advanced tips to help SAP customers streamline their processes, take advantage of function keys, use document flow tools, and customize the ERP layout.
GO TO TRAINING
---
OUR TAKE: Taught by Justin Valley, this 90-minute course covers many essential concepts SAP users should be familiar with. It's a great starting place for professionals looking to learn the basics of the SAP ERP solution.
Description: In this introductory SAP ERP training course, users will learn about critical ERP tools and functions like transaction data, master data, and the various SAP modules, including SAP Materials Management (MM) and SAP Sales and Distribution (SD). The instructor will also show students how to navigate the SAP UI, use the platform's search tools to find data, run and export reports, and more.
GO TO TRAINING
---
OUR TAKE: As the title suggests, this course will introduce you to the essential functions of the financial accounting module within SAP's FI ERP. You'll learn about the various integrations, data tools, and processes the FI ERP has to offer.
Description: This course will guide students through the litany of features available in the SAP FI ERP, including the general ledger, accounts payable, accounts receivable, asset accounting submodules, financials master data, company codes, reconciliation accounts, transactions, reports, and more. SAP users who take the course can expect to walk away with a deeper understanding of the financial tools and techniques available at their disposal.
GO TO TRAINING
---
OUR TAKE: If you want to start utilizing the many functionalities available in SAP S/4HANA's Financial Accounting suite, this is the course for you. The intermediate-level training will help accountants and financial teams improve their understanding of SAP's financial modules.
Description: Financial accounting is one of the core capabilities of the SAP solution suite, so a company's financial team must be well-acquainted with the capabilities offered via SAP S/4HANA's Financial Accounting module. This course, also from Michael Management, will introduce learners to the four primary submodules in SAP's suite: General Ledger, Asset Accounting, Accounts Payable, and Accounts Receivable. Users can expect to learn about how these modules integrate with other SAP solutions, get their bearing in the S4 Fiori user experience, and more.
GO TO TRAINING
---
OUR TAKE: Learn all about the fundamentals of transportation management with this compact, entry-level course. Expect to learn transportation management tips, tricks, and best practices through a mixture of video lectures and demos of SAP's transportation management processes.
Description: This intermediate-level course is for SAP users who want to broaden their familiarity with the platform's transportation management (TM) capabilities. Students will develop a solid foundation of SAP's TM architecture and learn about usable master data, carrier selection, tendering, track and trace activities, freight order execution, order capture, freight settlement, analytics, and more. Alongside the video lessons, the course also uses TM demos in the NetWeaver Business Client and insights into the transportation management capabilities of the S/4HANA system.
GO TO TRAINING
---
Solutions Review participates in affiliate programs. We may make a small commission from products purchased through this resource.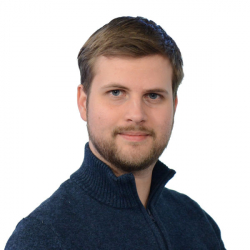 Latest posts by William Jepma
(see all)