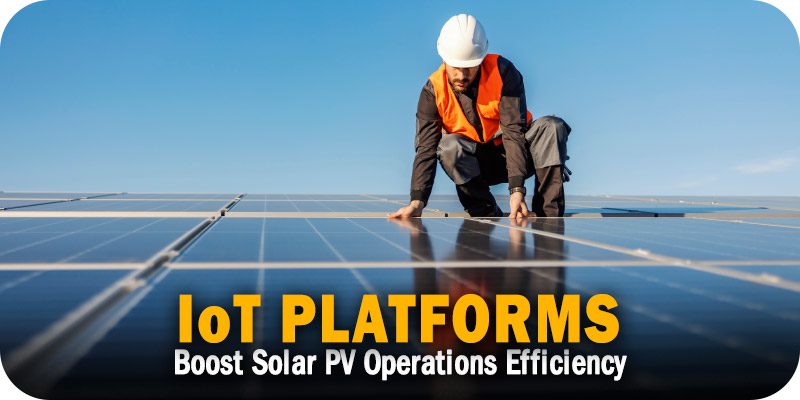 As part of Solutions Review's Expert Insights Series—a collection of contributed articles written by industry experts in enterprise software categories—Michael C. Skurla, the Chief Product Officer of Radix IoT, explains how IoT platforms can boost the efficiency of solar PV operations.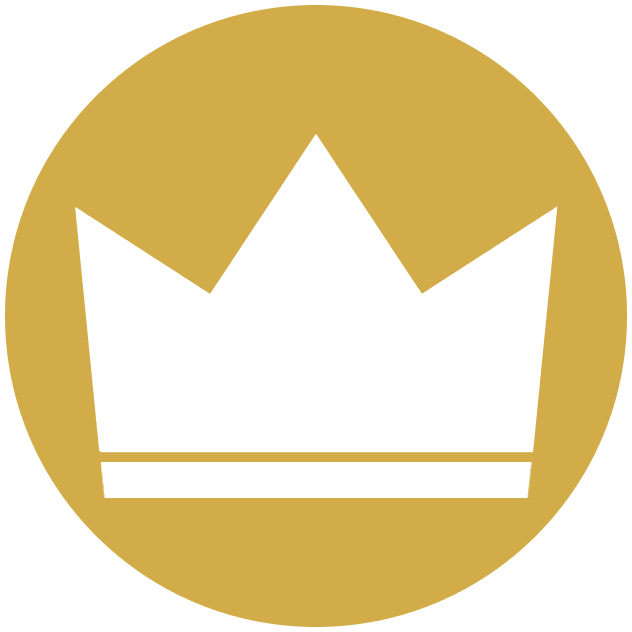 Renewable energy's proliferation accounted for over 21 percent of the total U.S. electrical generation last year, according to the U.S. Energy Information Administration's (EIA) Electric Power Monthly. Enough sunlight reaches our planet's surface every hour and a half to meet the world's energy needs for an entire year. Americans installed enough solar panels this year to power some 22 million homes. 
In 2020 solar accounted for 60 percent of the growth in renewable energy capacity. Solar farms are becoming lucrative and typically cost between $0.89 to $1.01 per watt to install. An average 1 MW solar farm can earn nearly $43,500 annually by selling its electricity to utilities. Landowners leasing their land out for a solar farm can earn between $250 to $3,000 per acre yearly. 
With more renewable energy systems installed, the infrastructure required to better manage, operate, and sustain the business continuity of utility sources becomes increasingly complex. For renewable energy utility systems' operations to succeed and scale, utilities must be able to capture data from various connected sources and turn it into actionable tasks.  
In the case of mega solar and wind farms, operators monitor multiple systems and devices laid out in expansive fields stretching across thousands of miles. On top of this, most operators run more than one locale, requiring multi-site operation en masse. Manual operations and management of these vast farms, or locations, is no longer an option–which means operations must not only be automated but have remote management and diagnostics capability. This allows operators to manage risks, troubleshoot operational interruptions, and, most of all, maintain business continuity.  
IoT Platforms Light Up Solar Farms
For solar farm operators to gain real-time business insight, they need tools to understand performance, diagnose problems, triage situations, and foster preventative maintenance to increase cost-effective and efficient operations. 
To gain such capability, distributed solar farms nationwide and across the globe are integrating IoT platforms for a fully connected, customized single-pane of glass insights dashboard across their portfolio. IoT platforms provide real-time insight into all connected devices across solar farms and can offer preventive maintenance alerts to mitigate risk, boost uptime and improve cost efficiency. The IoT platform's seamless scaling capability accommodates rapid changes and operational expansions to meet utility companies' customer needs. 
The most valuable benefit of IoT platform integration is the guarantee of operational continuity, which is at the heart of all utility business objectives.  
Remote Monitoring Keeps the Lights On
To receive steady streams of real-time data from virtually every piece of equipment in a solar farm requires the IoT platform's interoperability with all existing technology and compatibility with all industry languages. This includes transformers, meteorological equipment monitoring the weather patterns for the solar panels, battery storage devices, sensors, grids, and more.
Once the collected, normalized data is organized and presented as actionable intelligence through dashboards, reports, SMS messages, emails, and other media formats to allow for individual stakeholders' action instead of sifting through data. Operators can easily customize this actionable intelligence to their needs far after the system is commissioned–allowing adaptation to changes in requirements, and conditions, over the years.  
All of this is available from anywhere in the world, allowing operation centers to identify potential problems, diagnose them, and enable them to be triaged remotely from a central command location. For more complex issues, integration with work-order management systems is easily possible–allowing service staff to be dispatched not to troubleshoot but to show up with the right parts to solve the issue on a single truck roll. This high level of operational control and capability also enables preventative maintenance of sites, allowing companies to understand long-term (via historical analysis) equipment needs by pre-empting replacements before a failure occurs.  
As 2,500 solar farms expand across the U.S., a Department of Energy report confirms that the U.S. can use solar energy to source 40 percent of its electricity supply by 2035 and 45 percent by 2050. There is no way manual monitoring can keep up with this. Dealing with this volume requires that most of the 230,000 employed in the sector be well-equipped with full access to valuable data to manage and control their sites–without constant on-site staffing.  
With daily real-time remote access to all site details at their fingertips, operators can issue on-site truck rolls only as a last resort. Ideally, one truck roll should be sufficient–once the problem is identified, the service technician can head to the site with the necessary parts to complete the job.  
A Utility-Scale Solar Developer's Reliance on IoT Platforms
When a design, engineering, and DAS/SCADA hardware provider for utility-scale solar needed a steadfast solution to manage their growing solar farm customers' needs, they selected an IoT platform monitoring and management solution. This allowed them to customize a turnkey monitoring portal for their customers' utility-scale solar installations' digital operations and maintenance services, allowing them to meet the solar PV industry's critical need for comprehensive asset management, production insights, customized reporting, and alerting, coupled with a digital operations and maintenance service. 
The customized digital operations and maintenance (O&M) services also provide remote, multi-site, autonomous monitoring and management of solar assets and networked systems to reduce operational costs, maximize return on investment, and improve efficiencies for mid-to-large-scale solar PV industry customers. The developer's O&M service contract offers: 
Alerting—This determines if devices are online and operating correctly. Any detected faults or out-of-range conditions are immediately forwarded to personnel for verification.

 

Break/Fix—Engineers monitor and perform remote diagnostics and proactive management of all the solar components, minimizing or eliminating downtime wherever possible. Component reboots and configuration adjustments are made without on-site technicians' presence.

 

Monitoring—The solar PV monitoring solution focuses on performance and efficiencies to drive higher yield and avoid downtime while enabling proactive maintenance strategies.

 

On-Site Response—When remote triage of a problem isn't an option, engineers are on-site within 24 to 48 hours, armed with exact tools and replacement equipment needed to expedite systems' operations.
Reporting—With custom, scheduled, and ad hoc reports at the fingertips, operators gain historical information on system performance, projection, analysis, and more.

 

Network Security Management—With complete visibility into the operational network that generates data for assets, firewalls, applications, ports, protocols, VPNs, NAT, and security policies–operators drill into details of individual devices to ensure and protect the solar investment.

 
Utility-scale solar farm organizations are growing exponentially and need real-time and historical analytics for unparalleled monitoring and management of solar installations at scale. Only with up-to-the-minute remote control of installations can utility companies ensure uptime and meet continuous operational criteria at scale.  
Solar energy's seamless growth is easily achieved by eliminating lost time and fully controlling all aspects of operational costs. Solar energy can only become an affordable, manageable, and cost-efficient clean energy alternative to our reliance on always-on connectivity.
---
Latest posts by Michael C. Skurla
(see all)