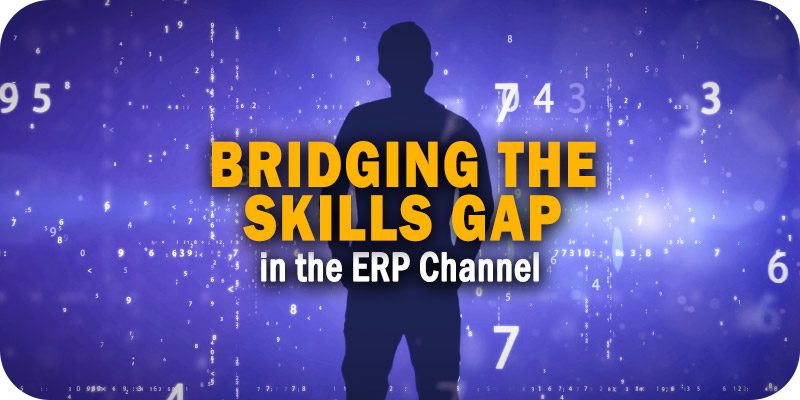 As part of Solutions Review's Expert Insights Series—a collection of contributed articles written by industry experts in enterprise software categories—Michael Bennett, the Global Channel Executive for SYSPRO, explains how companies can start bridging the skills gap in the ERP channel.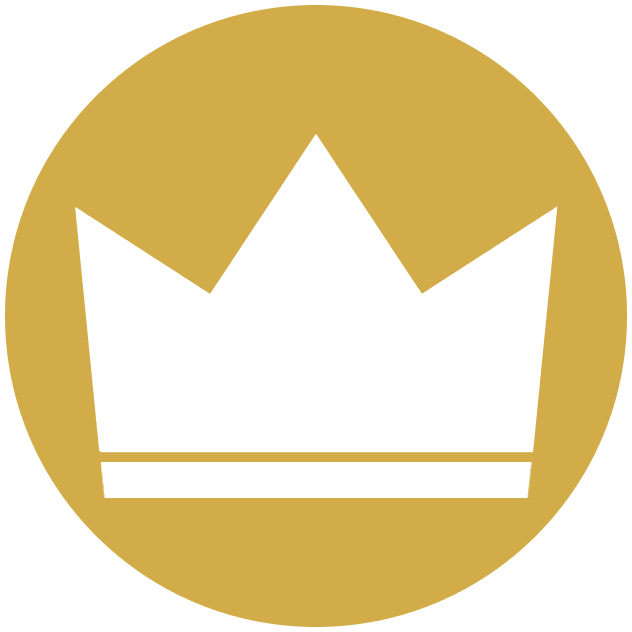 Over the decades, ERP has proven itself as a vital technology platform for many industries, from automating and improving administration and traceability to optimizing every aspect of factory floor operations. But maintaining these benefits and achieving even more significant results will require addressing a serious challenge: the skills shortage within the ERP channel. 
There was a time when ERP deployment and maintenance was primarily about general data center technical skills, but those days are over. Today, ERP requires many layers of technical expertise: business intelligence, analytics, cloud infrastructure, integration, cybersecurity, and cloud infrastructure. Indeed, a solid foundation in ERP technology is always required for success. Still, an ERP consultancy needs a deep bench of experts in cloud, security, and emerging technology solutions to differentiate and set itself up for the future. 
CEOs certainly have their eye on accelerating digital transformation. According to Gartner's 2021 CEO Survey, 83 percent said they intended to increase their investment in digital capabilities, by far the No. 1 category, beating out information technology, product enhancement, R&D, sales, and marketing. Emerging, disruptive technologies such as machine learning (ML) and artificial intelligence (AI) are already helping forward-thinking companies make incredible productivity, efficiency, and forecasting gains. But the technology is advancing so quickly that it's extremely difficult for professionals with the ERP ecosystem to keep up. The result is an ERP channel landscape rapidly falling behind the technology curve. 
Bridging this skills gap isn't the responsibility of the ERP channel alone. Addressing it requires a multi-stakeholder strategy that encompasses ERP channel players and vendors. The ERP industry needs to focus on three primary tactics to develop channel talent. 
Highlight the Opportunity and Growth Potential for ERP Careers
Currently, ERP is undervalued as a career opportunity. Most consultants enter ERP by chance, having stumbled upon it while working in another role. But, in truth, the options are vast. 
According to Grandview Research, ERP is currently a $54 billion global industry expected to grow to $123 billion by 2030. It's a fundamental technology platform for millions of mid-market and enterprise companies, who use it to manage mission-critical day-to-day operations. It also serves as the foundation for their digital transformation. The ERP professionals aren't just updating servers, collecting data, and deploying patches. They're working with cutting-edge technologies, integrating them into the core of the enterprise technology stack. Any IT professional that wants to work at the center of enterprise technology advancement should consider ERP. 
To change this situation, ERP partners and vendors need to work closely with tertiary institutions to promote the field. Career expos, workshops, and job shadowing can expose students to the opportunities that exist within the rapidly growing ERP industry. Heavily marketing internship programs to those in their final year of study and even adding new ones go even further, bringing promising candidates with relevant skills directly into the ERP industry, establishing relationships, and laying the groundwork for a future career. 
Attracting young talent to ERP must be a priority. 
Upskilling and Training are Crucial to Remain Competitive
Attracting up-and-coming talent to the ERP channel is an excellent first step, but it's not enough. Artificial intelligence (AI) and machine learning (ML) are advancing daily. Channel organizations must commit to ongoing, relevant, easy-to-access training so their employees can stay current. 
Unfortunately, companies are not prioritizing training investments currently and don't have any plans to do so in the future. In a recent SYSPRO survey, more than six out of 10 (61 percent) manufacturers and distributors said they don't plan to build long-term training programs. That's extremely short-sighted. Organizations will not be able to meet future digital challenges if their workforce lacks the skills to do so.  
Be Strategic and Data-Driven About Specialization
The more technology advances, the more impossible it becomes to be all things to everyone. ERP channel companies who specialize in one or more areas of new and rapidly advancing technologies—including AI, IoT, cloud, ML, and predictive analytics—the more valuable become to companies who need help growing their ERP. It's a formidable strategy for competitive differentiation.
Using market intelligence and complex data, channel companies can formulate a specialization strategy that identifies solutions in high demand but likely to be underserved by the market. In this way, organizations can make informed, strategic decisions about hiring new employees and upskilling their current workforce. 
The Role of ERP Vendors
ERP publishers can help support their channel partners' efforts to bridge the skills gap by providing incentives. For example, specific training could be a requirement to become a partner or, if using a metals system, to achieve higher tiers of partnership. They can subsidize training and provide additional rewards and benefits for doing so.
ERP vendors also need to ensure that their resources and materials remain current. Examine the onboarding experience for new partners—is it sufficiently robust? Does it include training on skills with relevant emerging technologies? And what about partner training programs? Do they ensure the best chance of success for their partners? Are they providing the channel with the skills that they will need? 
Developing programs to attract young talent and investing in training to upskill the existing workforce may seem intimidating. But long term, they're critical to ensuring competitiveness and relevancy in an age where technologies are rapidly evolving and advancing. By working together, ERP publishers and channel partners can implement a strategy to ensure the entire ecosystem has the skills required to meet their customers' needs.
---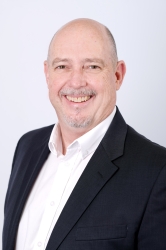 Latest posts by Michael Bennett
(see all)