E2open has announced the completion of its acquisition of BluJay Solutions, a cloud-based logistics execution platform. The company announced the acquisition earlier this year, and its completion makes E2open one of the largest SaaS supply chain software platforms. It will expand E2open's network by nearly twenty-five percent, specifically in the logistics and transportation markets.
E2open is a B2B provider of cloud-based and on-demand software for computer, telecom, electronics, and other supply chain markets. The company's collaborative platform collects real-time data from clients, distribution channels, suppliers, contract manufacturers, and logistics partners and allows users to access it from a single place. BluJay Solutions combines data, networks, and applications into a platform designed to streamline processes for manufacturers, retailers, distributors, carriers, and logistics service providers.
With the completed acquisition of BluJay Solutions, E2open expands its supply chain execution capabilities with a complementary global trade management platform, customs declaration features, various direct-to-consumer offerings, broader data and analytics functionalities, an increased global reach in the UK, an expansion of cross-selling opportunities, expanded transportation management services, and more.
Michael Farlekas, the chief executive officer at E2open, added the following comment: "The acquisition of BluJay is a continuation of our strategy to offer the broadest and most data-rich SaaS supply chain platform. The largest and most iconic global brands are reimagining their supply chains to be more agile, more resilient, and reduce their environmental impact. E2open now offers more extensive capabilities, timely data, and continued innovation to help them accomplish their strategic objectives. We are excited to share our combined capabilities with our customers and welcome BluJay's talented team to E2open."
Learn more about E2open.
---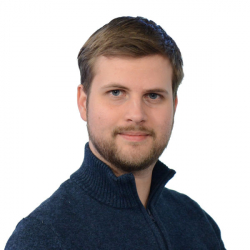 Latest posts by William Jepma
(see all)