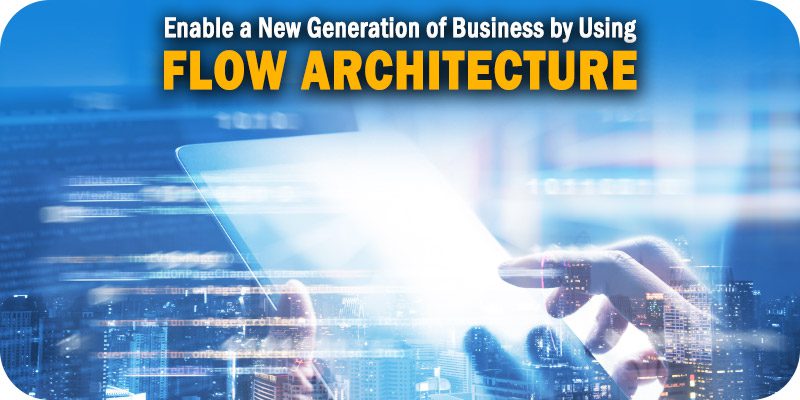 As part of Solutions Review's Premium Content Series—a collection of contributed columns written by industry experts in maturing software categories—Jesse Menning, an architect in the Office of the CTO for Solace, explains how "flow architecture" is helping forward-looking organizations expedite the movement of business-critical data across their partner ecosystem.
Organizations across industries have dealt with unprecedented disruption in the last two years. To meet these challenges, businesses have had to change the way they think about the flow of critical data across the complex ecosystem of suppliers, shippers, distribution partners, and retailers that makes their business tick. Given the complex interdependencies of modern enterprises and surrounding partner ecosystems, businesses need a way to share real-time information across enterprise boundaries. 
The recent pandemic highlighted how remaining competitive sometimes requires swiftly and radically changing ecosystem components. To achieve this, businesses have had to discover, send, and receive real-time data from new partners that are more resilient, more resourceful, or more innovative. In many ways, it's comparable to how the "gig economy" is transforming how we live, travel, and work.
People are shying away from long-term commitments like owning a car and having a full-time job in favor of Uber-ing everywhere and selling their skills and time either as Uber drivers themselves or via freelance sites like Fiverr and Upwork. Companies will benefit in today's constantly evolving business landscape by developing into a series of functions and services that they invoke from or provide to a shifting set of trusted partners. The business value of working like this is easy to imagine, but from software architecture and integration perspectives, realizing this business-level vision is more complicated than it sounds. 
Enter Event-Driven Thinking and "Flow"
One of the most authoritative ideas for solving this challenge comes from software development expert James Urquhart. MIT Technology Review and the Huffington Post have called Urquhart one of the ten most influential people in cloud computing. Urquhart explains: "Software development today is embracing events and streaming data, which optimizes not only how technology interacts but also how businesses integrate with one another [emphasis added] to meet customer needs. This phenomenon, called flow, consists of patterns and standards that determine which activity and related data is communicated between parties over the internet." 
Flow is defined as an event-driven integration between organizations that uses standard ways of: 
Discovering pertinent real-time information

 

Understanding the format and context of events

 

Establishing secure, reliable connectivity

 
The parallel to the World Wide Web is clear: just as developers can discover and connect with the Google Maps API to add driving directions to their app, in a flow future, enterprise architects and application developers can tap into event streams that partners make available so they can fold real-time information and interactive services into their business processes, decision making, and customer interactions.  
While the underlying technologies continue to mature, the hope is that standards will enable the "World Wide Flow" as a new way to optimize an enterprise's ecosystem integration. As flow solidifies around shared, vendor-independent standards, the cost, time, and effort of real-time integration will drop dramatically. That should allow real-time data streams to help enterprises maximize innovation, creativity, customer service, and profitability. Access to real-time events without custom software development and extensive manual intervention will become routine and expected.  
Paving the Way to World Wide Flow 
As the foundation of World Wide Flow comes together, how can enterprises get ahead of the curve and start realizing some of its advantages? You can get a good taste of World Wide Flow by leveraging key technologies committed to supporting open standards. Some examples include:
Enterprise-grade event streaming is an

event mesh

made up of an interconnected network of event brokers that quickly, dynamically, and securely distributes events from inside an enterprise to outside. Without a unified way of communicating real-time events, the event brokers should support multiple non-proprietary standards, providing full connectivity options.

 

An event management toolset such as an

event portal

supports the efficient design, development, and governance of real-time events for both internal and external consumers.

 

An

event gateway

that automates the discovery and provisioning of real-time information to authorized external parties.

 
Improving Aviation Safety with a Flow Frontrunner
The United States Federal Aviation Administration (FAA) has adopted many flow architecture structures to modernize air traffic control—call it "pre-flow." FAA uses an event-driven system called SWIM (system-wide information management) to disseminate real-time information to systems across the United States.
Countless constituents and partners, including airlines, airports, other aviation administrations, and more, can all tap into that flow of events to get real-time SWIM data as conditions change and events occur without polling for updates. Whether it's the availability of gates at an airport, the position of planes, or the weather for a region, external partners always have the latest information without needing to ask. Though hindered by a lack of standards for provisioning and discovery, the FAA shows the power of flow architecture, even in a limited form. 
I've also worked with a manufacturer that uses the "flow" of event-driven architecture to get information like inventory and shipping updates, along with data about transactions like wholesale orders and retail sales, flowing in real-time between their massive network of operating companies, manufacturers, logistics partners, wholesalers and retailers around the world. This will help them shift their inventory and efforts to meet changing demand.
Going with the Flow of Event-Driven Business Operations
Organizations across industries can empower their existing partner ecosystems with the beginnings of flow architecture and position themselves for more full-fledged implementations later. Over the next decade, as business operations, global supply chains, and critical data become increasingly decentralized, an event-driven, flow-enabled approach to integration will become vital to ensure events flow continuously across enterprises. 
---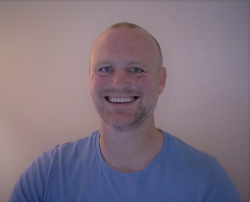 Latest posts by Jesse Menning
(see all)