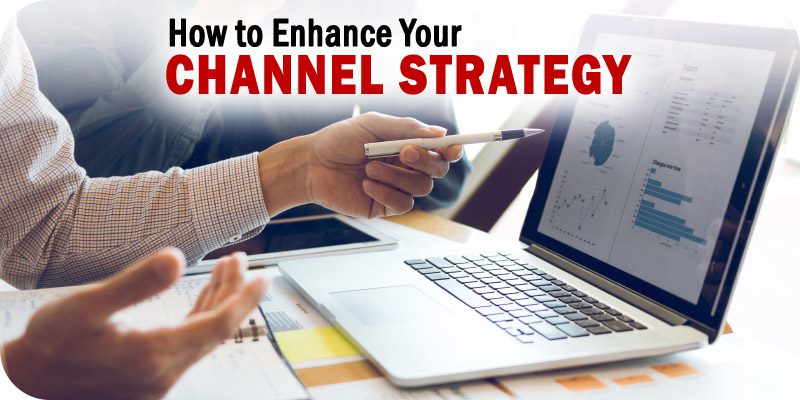 As part of Solutions Review's Premium Content Series—a collection of contributed columns written by industry experts in maturing software categories—Joe Scoufis, the Global Director of Channel Development at Parsec Automation, outlines how companies can improve their channel strategy efforts.

Many tech vendors are only as good as their channel partners. Even with the most effective sales strategy, vendors who hope to expand their footprint across the globe must tap into the channel if they want to achieve a lasting presence in the marketplace. In manufacturing, for instance, a whopping two-thirds of revenue now comes from third-party channels, which underscores the value of prioritizing the partner experience.
Today's channel partners can do much more than simply connect customers with technology. With the right strategy and resources, a vendor can turn its channel partners into evangelists who proactively and enthusiastically recommend a product to customers. To convert channel partners into brand evangelists, vendors must re-frame both their channel strategy and product offerings. 
Think of the Channel as a Dynamic Ecosystem 
For a channel strategy to be successful, vendors must think of the channel as a dynamic, multi-directional give and take. Vendors must arm their channel partners with the tools, resources, and support they need to understand and appreciate their product. These resources should be comprehensive and available in different formats, including training sessions, marketing, outreach support, webinars, mentoring, annual summits, onboarding materials, or a knowledge base. Regularly sharing and updating these materials will set channel partners and vendors up for long-term success. 
Just as no two customers are alike, no two system integrators are alike. Each may have different preferences for how they like to do business, and vendors must be open-minded and flexible if they want to collaborate effectively. Like much of the business world, a channel strategy is ultimately about relationships, and vendors must take the time to familiarize themselves with their channel counterparts to drive results. 
Ultimately, a vendor's channel partners and system integrators are their business proxies. Vendors simply don't have the logistical capability to travel the world and be everywhere at once. Leveraging channel partners is the best way for a vendor to grow their business footprint and connect with customers, and it requires a holistic approach. 
Give Your Partners the Gift of a Solid Product 
Even if vendors have a terrific interpersonal relationship with their channel partners, it won't matter if their product isn't effective and designed for ease of implementation. Vendors can set their channel partners up for success by developing and maintaining a product that's as simple as possible to integrate. 
System integration has the potential to create some serious headaches. For many companies, integrating previously siloed applications and data is their largest obstacle against digital transformation—and if they get it wrong, it could cost upwards of $500K to re-do the integration properly. As such, vendors must help their channel partners get it right. When channel partners can deliver a streamlined, non-disruptive, data-unifying implementation, they win jobs, instill confidence in their clients, and secure repeat business. To get channel partners on their side, vendors must ensure their product "wants" to fit smoothly into a broader software ecosystem for end-users. 
No matter how efficient, successful, or industry-leading an individual product is, it won't have staying power if it doesn't integrate into an end-user's broader framework. Not only must vendors develop strong products that integrate well, but they must also continuously solicit and welcome feedback from channel partners on how successful their integrations are. If something isn't working as expected or has room for improvement, vendors must be receptive and take corrective action. If a product isn't performing and doesn't allow for necessary bug fixes and iterative tweaks, channel partners will quickly lose patience and opt to use different solutions instead. 
To earn channel partners' trust and convert them to brand evangelists, vendors must deliver a superior product that plays well with others. If there are hiccups or inefficiencies that arise during the integration process, vendors must be receptive to having a dialog with their partners and must come prepared to troubleshoot and deliver on their promises for improvement. 
What a Successful Channel Strategy Looks Like 
With the right channel strategy in place, a vendor can grow from a local/regional provider to a global provider with broad name recognition among industry professionals. By developing, sharing, and updating helpful resources, vendors can ensure their channel counterparts will be well-versed on the ins and outs of their products, making it easier for them to address any questions or concerns customers may have. When it's time for implementation, vendors will make their channel partners' lives much easier if their product is primed for interoperability. 
Ultimately, a successful channel strategy is about nurturing relationships based on trust. With the right resources and products, vendors can set themselves up for success with a channel ecosystem that unlocks new customers and revenue streams at scale. Eventually, vendors can build a degree of trust and reliability such that system integrators begin proactively offering and prioritizing their solutions without being prompted. 
By providing an array of enablement materials and a steadfast product built with end-users in mind, vendors can convert their channel partners into brand evangelists who will be excited to introduce their products to new customers.
---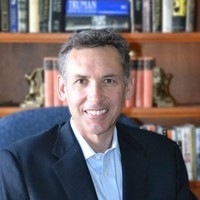 Latest posts by Joe Scoufis
(see all)