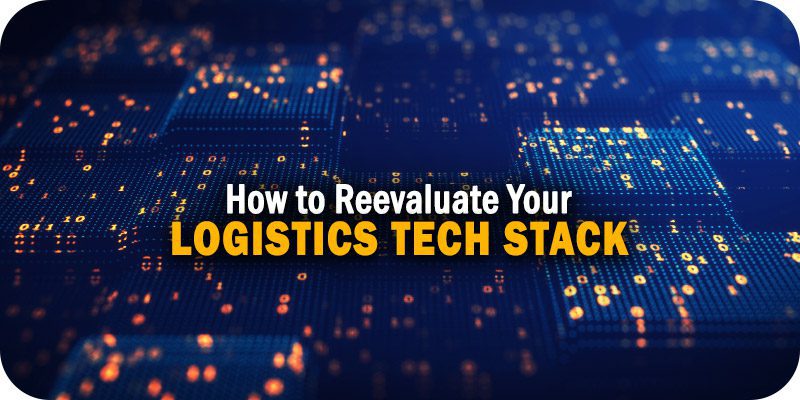 As part of Solutions Review's Premium Content Series—a collection of contributed columns written by industry experts in maturing software categories—Katherine Lehman, the Director of Digital Marketing at Onfleet, explains how companies can (and should) reevaluate their logistics tech stack to improve their customer experiences.

If you're looking for a way to give your customers a better experience, you may need to look inward at your logistics tech stack (or lack thereof) first. Unstructured or poorly organized logistics management can lead to headaches as you try to make all the pieces fit. Gone are the days when you could get by running delivery operation logistics using outdated software platforms or even pen and paper.
Customers have high expectations for delivery, often wanting real-time driver tracking and personalized notifications for their orders. Businesses offering delivery need to maximize and automate their last-mile logistics if they're going to increase efficiency and delight customers.
The COVID-19 pandemic transformed consumer shopping behavior, changing the on-demand delivery market from "nice to have" to "an essential service." People want everything delivered now and fast. According to a Brick Meets Click Survey, "More than 70% of households in the U.S. ordered groceries online in 2021. In metropolitan cities like New York, San Francisco, and Chicago, the figure is even higher."
At the same time, we are seeing consumer expectations at their highest, even with supply chain issues and rising prices for goods and fuel. Customers are still willing to pay extra for the convenience of delivery, despite rising costs, so long as it meets their on-demand expectations. They want the ability to monitor drivers, track routes, and anticipate an on-time delivery. Unfortunately, that spells trouble and a lot of work for retailers if they don't have streamlined and automated delivery technology. Spreadsheets aren't advanced enough to give customers an accurate ETA for their orders. 
With shifting expectations for on-demand delivery, businesses must reevaluate what their logistics tech stack is capable of to deliver delightful customer experiences. It's not enough to get the item to the customer, it's about how that customer feels when the item arrives, and the delivery experience goes a long way here. Customers expect fast and reliable delivery every time. 
Here are three ways businesses can update their delivery capabilities to delight and retain customers.
1) Automation Allows You to Focus on Your Core Business Without Worrying About Delivery Logistics
A task should be created when a customer orders through the retailer's website or app. A task is a single work that needs to be completed at a specific destination, like delivery or pick up. For example, if several items are picked up at a single destination, that's one task. If two things need to be delivered to two different locations, that's two tasks. Task automation allows work to be streamlined and most efficiently grouped, leading to less downtime and more deliveries, enabling you to get the most out of your fleet by fully utilizing every mile with every driver.
2) Increase Customer Satisfaction with Personalized Notifications
For every task created, ensure your software system can send text, email, or app-based push notifications that can be triggered to inform customers about their delivery at any time. This transaction messaging helps keep consumers excited about their upcoming delivery, improving their chances of being delighted when the item arrives on time. 
Retailers can configure notifications by selecting the actions that trigger notifications and what their messages say. The notifications can include merge tags, like the ETA or the driver's name. Customers can leave feedback on their experience, helping you optimize delivery operations over time. The key is to customize and personalize the experience for the user so they have a uniquely personalized experience for every delivery.
3) Build Customer Trust and Loyalty with Real-Time Tracking and Communication
A tracking experience customers can trust should include the ability for customers to call or message drivers. Retailers can route calls or messages to their support team for an external team of delivery drivers. Retailers can also utilize this feature set for their delivery drivers, allowing direct communication between the support team and drivers.
For example, a customer will receive a notification when the delivery is en route with its ETA. If there is an issue, the driver can contact the support team directly and find a resolution. Calls and data can be anonymized to safeguard customer privacy. By protecting your customers' information at every step and providing them with a transparent look into the delivery process, you are establishing something invaluable: trust. Customers are likelier to trust that their delivery is on the way with driver tracking and communication.
These three tips can help your delivery service stand out from the pack. Every delivery business needs a last-mile logistics tech solution that can help them quickly scale and boost efficiency. Last-mile delivery management software can help you scale your business and increase operational efficiencies while improving customer satisfaction—all critical for business success in a rapidly changing retail-to-consumer landscape.
The pandemic rapidly accelerated retail's digital transformation from in-store to online home delivery. That means delivery services are here to stay. Innovations are entering the market all the time to meet consumer demands. It's essential as a business to keep up with these innovations and implement them into your business model to maximize efficiency and create the best customer experience.
By automating your logistics, creating personalized notifications, and enabling real-time tracking and driver communication, you are establishing customer trust by providing a window into the delivery process while maximizing efficiency.
---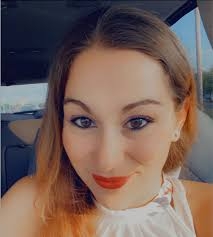 Latest posts by Katherine Lehman
(see all)