IFS has announced that it has finalized the acquisition of Axios Systems, a provider of cloud-based Enterprise Service Management (ESM) software. The acquisition of Axios Systems, which comes on the heels of the recent launch of IFS Cloud, will help IFS offer users an end-to-end service solution capable of creating new visibility levels across a company's value chain.
Axios Systems' omnichannel service management solution has helped government agencies and Fortune 500 businesses enhance capabilities, improve maturity, manage IT services and systems, and convert back-office support teams into successful service delivery groups.
The acquisition of Axios Systems will help IFS outfit its existing capabilities with new ITSM and ITOM functionalities. These are expected to help companies improve workflow design and automation, drive internal efficiency, and synchronize data across teams. IFS customers will be able to deploy Axios Systems' Enterprise Service Management capabilities independently or integrate them alongside the other features included in IFS Cloud.
Tasos Symeonides, the CEO and Founder of Axios, made the following statement in the press release announcing the acquisition: "I am proud that my family and team have successfully established a global and well-respected provider of enterprise service management solutions. We are not done yet, we want to keep working with the great customers we already have and add new ones…In IFS we found the ideal strategic partner and are now playing a role in helping IFS extend its leadership in enterprise service management!"
Learn more about IFS.
---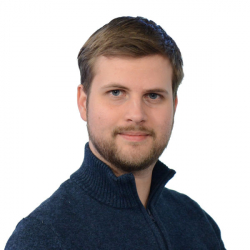 Latest posts by William Jepma
(see all)