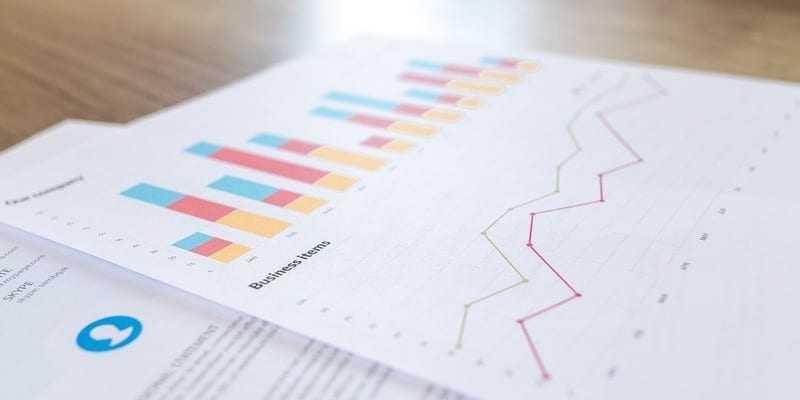 Technology advisory firm Forrester Research has released its latest Forrester Wave for Supplier Risk and Performance Management Platforms, Q3 2020. This year's report emphasizes that the use of AI, TRPI integration, and support for communities are key differentiators amongst platforms. According to Forrester, the best Supplier Risk and Performance Management (SRPM) platforms offer the following:
Enterprise spend on SRPM products grew by 15% in the past year, and the best products are either specialist third-party risk management solutions or modules within a wider supplier value management suite. AD&D professionals tend to favor specialist SRPM products over building custom solutions on top of generic workflow platforms such as governance, risk, and compliance, IT service management, or low code. Forrester emphasizes that SRPM is far more than just workflow.
In their 24-criterion evaluation of SRPM providers, Forrester researchers Duncan Jones, Christopher Mines, Andrew Bartels, Danielle Jessee, Anna Vyshnevska, and Kara Hartig identified the 10 providers whom they consider the most significant in the category: Aravo Solutions, Avetta, Coupa Software, GEP, HICX Solutions, Ivalua, JAGGAER, Oracle, SAP, and Synertrade.
The Wave Report details their findings and examines how each vendor meets (or falls short of) Forrester's evaluation criteria and where vendors stand in relation to each other.
In order to help buyers select the right tools, the Wave Report outlines the current state of the market for top technologies and businesses, and separates the top providers into leaders, strong performers, contenders, and challengers. At Solutions Review, we've read the report, available here, and pulled a few of the most important takeaways.
Coupa Software, Aravo Solutions, and Ivalua Rise to the Top as Leaders
Coupa Software's SRPM solution is particularly strong in supplier performance management, combining subjective assessment from surveys with objective KPIs that include comparison across all Coupa customers. Coupa continues to grow revenue at more than 40% per year, thanks to its broad and deep suite of products and its commitment to customer success. Aravo Solutions offers domain expertise and strong AI vision. Supporting more than 5 million supplier users and 200,000 corporate users, this vendor emphasizes streamlined deployment and rapid time-to-value, which is supported by a wide range of best practice templates. Ivalua offers a flexible solution within a broad, deep SVM suite. This vendor is stronger than most of its peers in managing suppliers of direct categories, with particular strengths as a central master data management hub for all supplier information.
Multiple Vendors Stand Out as Strong Performers
SAP Ariba is modernizing its technology stack and aligning it with the rest of SAP's portfolio, including a fully microservices-based architecture and shared components such as analytics, integration, and security. JAGGAER's SRPM module offers strong functionality across the board, and is particularly strong in managing collaborative processes including supplier validation and performance improvement. HICX Solutions is a great choice for complex organizations with mature SRPM processes, and its offering includes more third-party risk information sources than any other SRPM vendor in this report. GEP received constant positive customer reviews for its usability, integration between modules, and low cost. This vendor provides excellent support for category-specific supplier onboarding and performance management.
Oracle's Supplier Qualification Management module is built on its robust technology stack, well integrated with the rest of its products. This vendor is an attractive choice for enterprises already using other products in its ERP portfolio. Synertrade's SRPM module offers strong usability and flexibility. It is particularly good for supplier registration and assessment, including deduping across multiple ERP instances and prepopulating supplier data from external sources. Avetta offers a superior solution and service for collecting information from suppliers of contractors. Its community model assembles assessments from a library of questions, making it easier for suppliers to respond to various queries.
There were no vendors present in the Contenders or Challengers category in this year's report.
Click here to read the Forrester Wave for Supplier Risk and Performance Management Platforms, Q3 2020.
---
Looking for more? Download our Enterprise Resource Planning Buyers Guide for free to compare the top-24 products available on the market with full page vendor profiles, key capabilities, an ERP software market overview, our bottom-line analysis, and questions for prospective buyers.
And don't forget to follow us on Twitter, Facebook and LinkedIn for all the latest in the ERP space!
Latest posts by Anna Birna Turner
(see all)