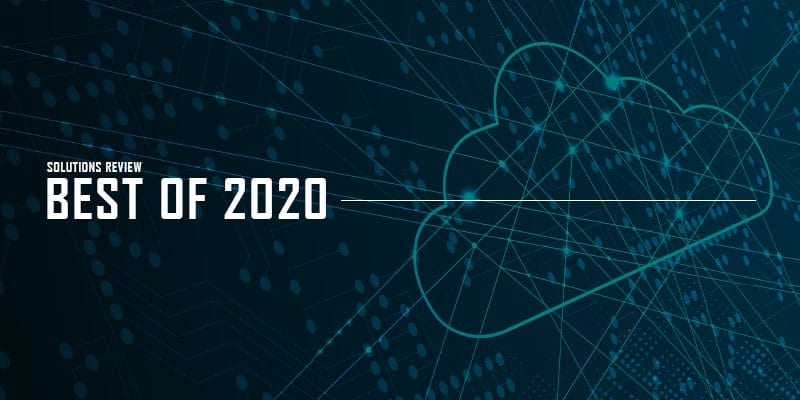 Solutions Review's listing of the best accounting tools and software is an annual mashup of products that best represent current market conditions, according to the crowd. Our editors selected the best accounting tools based on each solution's Authority Score, a meta-analysis of real user sentiment through the web's most trusted business software review sites and our own proprietary five-point inclusion criteria.
The editors at Solutions Review have developed this resource to assist buyers in search of the best accounting tools to fit the needs of their organization. Choosing the right vendor and solution can be a complicated process — one that requires in-depth research and often comes down to more than just the solution and its technical capabilities. To make your search a little easier, we've profiled the best accounting tool providers all in one place. We've also included introductory software tutorials straight from the source so you can see each solution in action.
Note: Companies are listed in alphabetical order.
Acumatica
Description: Founded in 2008, Acumatica provides cloud and browser-based business management software designed for small, mid-sized businesses and large enterprises. Acumatica delivers adaptable cloud and mobile technology with a unique all-inclusive user licensing model, enabling a complete, real time view of your business anytime, anywhere. Acumatica ERP provides the full suite of integrated business management applications, including financials, distribution, manufacturing, project accounting, field service, commerce edition, construction edition, and CRM. Acumatica provides its Studio feature, which empowers business process changes while enabling software customization instead of requiring businesses to change their business processes.
---
BlackLine
BlackLine empowers accounting and finance professionals to manage and control end-to-end financial close process by automating accounting workflows, providing a centralized and secure workspace to perform period-end accounting activities, and streamlining financial reporting. Users enjoy a consistent experience with data available between products within the platform, without having to be transferred between or through other systems. Organizations can manage the entire accounting and finance lifecycle and maintain a global view of tasks and processes in a centralized and secure system.
---
FinancialForce
FinancialForce was founded in 2009 and headquartered in San Francisco. Today, it's one of the leading cloud-based ERP for the new services economy. FinancialForce unifies data across the enterprise in real-time, enabling companies to rapidly evolve their business models with customers at the center. Built on the Salesforce platform, FinancialForce software offers centralized billing capabilities to facilitate accurate invoicing for products & services, subscriptions, contracts, projects, and more. Its simple but powerful cloud accounting platform offers an end-to-end solution ideal for small and large sales and service-oriented companies seeking solutions to streamline their workflows while minimizing expenses.
---
FreshBooks
FreshBooks is an online accounting and invoicing platform that makes financial record keeping easy and fast. With a straightforward dashboard and reports, users can easily see how well their business is performing. Conveniently access important reports, generate tax summaries, analyze expense reports, and much more. Core features of this product include invoicing, expenses, estimates and proposals, time tracking, project management, payments, accounting and reports, and client management. Users can also connect to Google Apps, and have access to a mobile application.
---
NetSuite
In 2016, Oracle acquired NetSuite in a definitive agreement saying "Oracle and NetSuite cloud applications are complementary, and will coexist in the marketplace forever." That being said, the two offer leading cloud-based ERP solutions designed for small, medium-sized and large enterprises. From advanced financials to supply chain management to billing and beyond, NetSuite and Oracle ERP solutions give companies the tools they need to accelerate growth and drive innovation, in industries such as: Financial Services, Healthcare, Higher Ed, Manufacturing and Retail. Oracle NetSuite ERP is a horizontal package designed for a wide range of industries. It permits customers in any industry to manage their front and back-office functions, plus web operations, all from a single and reliable source.
---
Sage Intacct
Founded in 1981, Sage Intacct provides ERP software directed to small and medium sized companies. Sage Business Cloud offers more than traditional ERP solutions. Our suite of products are tailored to your needs so you can streamline operations and efficiently collaborate across departments, making your investment count. Sage Business Cloud provides essential real-time insights into your company, including areas for improvement, and ensures you comply with financial regulations–all from one place. Sage' Business Cloud contains three ERP offerings: X3 for enterprises, 100 for small and mid-sized light manufacturers, and 300 for small and mid-sized businesses with multiple locations.
---
Workday
Workday was established in 2005 as a company focusing on cloud-based applications for finance and HR. Today, Workday provides cloud-based ERP software for both medium businesses and large enterprises in all kinds of industries, such as: Communications, Energy and Resources, Life Sciences, Hospitality, Insurance, Manufacturing, Retail, Nonprofit and more. Workday delivers user and administrative tools across financials, HR, planning, talent, payroll, analytics, and more from a single system. Workday also offers a module for educational institutions that includes recruiting and admissions, curriculum management, records, advising and financial aid tracking.
---
Looking for more? Download our Enterprise Resource Planning Buyers Guide for free to compare the top-24 products available on the market with full page vendor profiles, key capabilities, an ERP software market overview, our bottom-line analysis, and questions for prospective buyers.
And don't forget to follow us on Twitter, Facebook and LinkedIn for all the latest in the ERP space!
Latest posts by Anna Birna Turner
(see all)