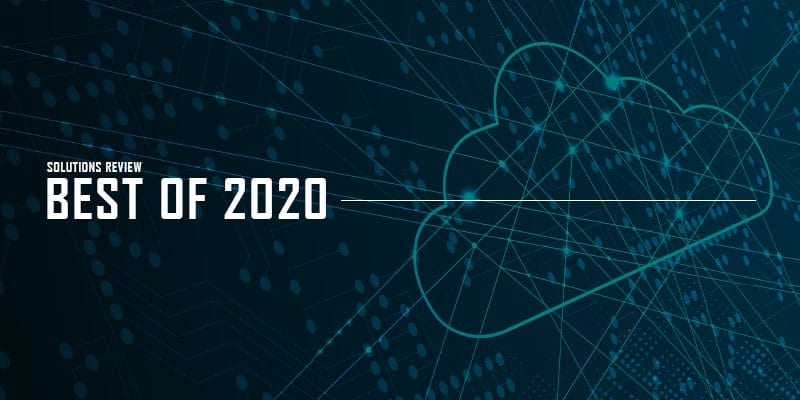 Solutions Review's listing of the best capital project management tools is an annual mashup of products that best represent current market conditions, according to the crowd. Our editors selected the best accounting tools based on each solution's Authority Score, a meta-analysis of real user sentiment through the web's most trusted business software review sites and our own proprietary five-point inclusion criteria.
The editors at Solutions Review have developed this resource to assist buyers in search of the best capital project management tools to fit the needs of their organization. Choosing the right vendor and solution can be a complicated process — one that requires in-depth research and often comes down to more than just the solution and its technical capabilities. To make your search a little easier, we've profiled the best capital project management tool providers all in one place.
Note: Companies are listed in alphabetical order.

ARES PRISM is a robust enterprise project controls software used across the globe in all major industries to help deliver projects on-time and within budget. This solution excels at project controls by bringing all project data into a centralized location, allowing users to effectively plan, monitor, and control the project's time and schedule throughout the entire lifecycle. By collecting and centralizing this information, users spend less time gathering information from various departments and spreadsheets, and more time performing high-value work. PRISM software can also address change management and earned value management (EVM).
---
Dude Solutions Capital Forecasting enables your team to predict and prioritize asset maintenance based on accurate lifecycle information and bets practices, preventing unforeseen drains on your finances for greater control. Through an intuitive user interface, users can allocate resources for future work orders by inputting information on existing asset lifecycles, facility condition assessments, and work order history. New and existing asset data can be imported for a full picture of your facility's needs, while plans can be created up to 30 years in advance using configurable views, graphs, and more.
---
Oracle Primavera enables its users to plan, build, and operate critical assets ranging from unique and complex to routine and repeatable, all backed by industry expertise in infrastructure, energy and resources, commercial, and industrial manufacturing. With products like Cloud, P6 Enterprise Project Portfolio Management, Portfolio Management, Unifier, Submittal Exchange, Analytics, and Gateway and Integration, Oracle Primavera offers a wide variety of enterprise resource management capabilities.
---
Project Objects is a provider of project portfolio management software, with capabilities in strategy, portfolio, demand, project/product, resource, collaboration, and intelligence. Its Project and Portfolio Management tools simplify complexity by providing a detailed project execution process that can be managed using a Phase & Gate and/or a Work Breakdown Structure approach to deliver your projects on-time and on-budget. This vendor also provides an advanced cost management module, where costs can be managed at various levels to facilitate integration with external tools.
---
ProjectWise lets its users industrialized their project workflows; users can save time, eliminate risk, and improve project performance with integrated cloud services that enable digital collaboration, automate workflows, and manage information exchanges. These services include deliverables management, project insights, issues resolution, forms, and more. This solution improves project performance by integrating people, data, and processes throughout the project lifecycle.
---
Safran Project brings together project scheduling, planning, risk analysis, and execution to ensure complete capital project management. Gain visibility into status, resource conflicts, and demands across projects, and see value added at every stage. Whether your project is simple or complex, this solution can bring you from initial planning through to execution; controlling scope, analyzing impact of risk, capturing progress, and generating high-value reports are all integral components of this software.
---
Sciforma is a scalable, all-in-one solution that provides critical project management capabilities: idea & demand, portfolio & program, planning, work and collaboration, resources, and time tracking. This solution supports multiple currencies and languages, and incorporates built-in localization tools. From strategic management and functional management to execution management and time tracking, Sciforma is a great solution to achieve growth and strategic objectives.
---
Looking for more? Download our Enterprise Resource Planning Buyers Guide for free to compare the top-24 products available on the market with full page vendor profiles, key capabilities, an ERP software market overview, our bottom-line analysis, and questions for prospective buyers.
And don't forget to follow us on Twitter, Facebook and LinkedIn for all the latest in the ERP space!
Latest posts by Anna Birna Turner
(see all)