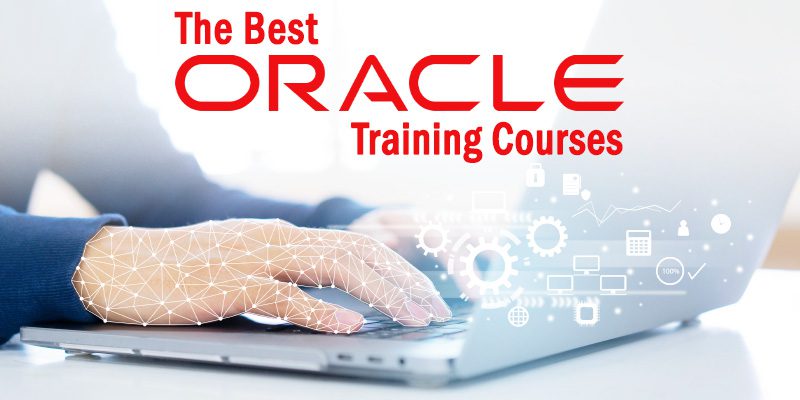 The editors at Solutions Review have compiled 7 of the best Oracle training courses that beginners should consider taking to improve their skills and expertise.
Oracle is one of the most well-known software providers in the world, as its suite of software products can help companies across industries improve their business processes, maximize growth, and unlock new efficiencies. With financial, risk management, supply chain management (SCM), compliance, analytics, human capital management (HCM), customer relationship management (CRM), manufacturing, procurement, and enterprise resource planning (ERP) capabilities, Oracle has a solution capable of helping global companies of all sizes improve their business.
With Oracle's popularity in mind, our editors have compiled a list to spotlight some of the best Oracle training courses available on platforms like Udemy, LinkedIn Learning, and JanBask Training. These online courses are geared toward industry professionals who are new to the Oracle platform and want to develop or expand their Oracle expertise. Click on the GO TO TRAINING link to learn more about each course, learn more, and register.
The courses are listed alphabetically by the name of the online learning platform they reside on.
The Best Oracle Training Courses for Beginners
---
OUR TAKE: If you're looking to break into an Oracle Database Administration (DBA) role, this six-week training program from JanBask Training can help you get started on the right foot.
Provider: JanBask Training
Description: Alongside Oracle's various enterprise planning software solutions, the company also offers a leading multi-model database management system. With this course, Oracle users of all experience levels can kickstart their Oracle database administration role, brush up on their skills, or dive deeper into the solution's capabilities. The course uses instructor-led real-time online classes, real-life case studies, and a live project to help students improve their Oracle DBA and RAC skills and take their careers to the next level.
GO TO COURSE
---
OUR TAKE: This compact, accessible course is designed to walk you through the process of setting up and managing a customer service center in the Oracle Service Cloud solution.
Provider: LinkedIn Learning
Description: Taught by Susan Paturzo—an Oracle applications developer and consultant—this ninety-minute course will introduce students to Oracle Service Cloud and teach them how to configure user permissions, custom and prioritize queues, add staff members to queues, create rules for routing and escalation, and build workflows to automate tasks. Students can also expect to learn how to modify workspaces to fit a company's unique branding, build a knowledge base, and create reports with Service Cloud's built-in analytics tools.
GO TO COURSE
---
OUR TAKE: In this course, you will learn about supply chain management (SCM) and plan to produce (P2P) tools, skills, and concepts you need to grow your career.
Provider: Udemy
Description: At almost four hours in length, this course is geared toward supply chain, enterprise cloud, ERP, and general business leaders and covers a breadth of topics ranging from Oracle ERP implementation to the fundamentals of supply chain management. Students who complete the course can expect to learn about Plan to Produce (P2P) concepts, the fundamentals of Oracle's SCM solution, how IoT can help manufacturers improve efficiencies, and configure Oracle's Manufacturing Cloud, Inventory Cloud, Planning Central Cloud, and Costing Cloud tools.
GO TO COURSE
---
OUR TAKE: Are you looking to advance your career in the ERP industry? This course can help! The five-hour course will provide you with the kind of overview of Oracle's ERP financial and business management solutions you need to kickstart your career.
Provider: Udemy
Description: Students who enroll in this program will be given an overview of Oracle's E-Business Suite (EBS), ERP solution, and financial planning applications. Topics covered include business flows, procure-to-pay, navigating the EBS user interface, and Oracle's receivables, payables, general ledger, fixed assets, self-service modules, and more.
GO TO COURSE
---
OUR TAKE: Learn how to use Oracle's NetSuite platform with this recently updated and nearly 5-hour training course that covers order-to-cash cycles, procure-to-pay cycles, item types, and more.
Provider: Udemy
Description: Developed for beginner and intermediate NetSuite users, consultants, or accountants, this training course will introduce its students to the basics of the NetSuite ERP system and covers topics like sales orders, purchase orders, P2P, and more. The program has no prerequisites and can be taken by anyone who wants to learn more about the capabilities available on NetSuite's platform.
GO TO COURSE
---
OUR TAKE: This thorough course includes nearly 17 hours of on-demand training videos and uses real-time scenarios and examples to show you how to use Oracle's ERP and PaaS solutions.
Provider: Udemy
Description: With nearly seventeen hours of videos and over one hundred downloadable resources, this course is developed to help students improve their understanding and knowledge of Oracle's cloud ERP implementations, setups, reporting, business intelligence reports, integrations, and more. The course is targeted toward ERP consultants, database developers, Oracle consultants, and integration developers who want to fine-tune their skillsets.
GO TO COURSE
---
OUR TAKE: Become acquainted with the Oracle Fusion product suite with this training course, which contains almost 15 hours of video material covering integration, reporting, employee management, BPM workflow, and migration tools.
Provider: Udemy
Description: This course will teach students about Oracle Fusion Cloud Financials, the technical components of its ERP Cloud solution, migration and integration strategies, reporting tools, customizations, automations, business process management (BPM) workflows, Oracle Transactional Business Intelligence (OTBI), Fusion Cloud Security tools, APIs, and business intelligence applications.
GO TO COURSE
---
Solutions Review participates in affiliate programs. We may make a small commission from products purchased through this resource.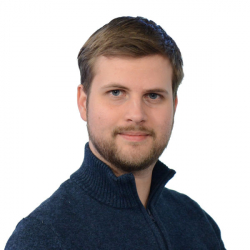 Latest posts by William Jepma
(see all)