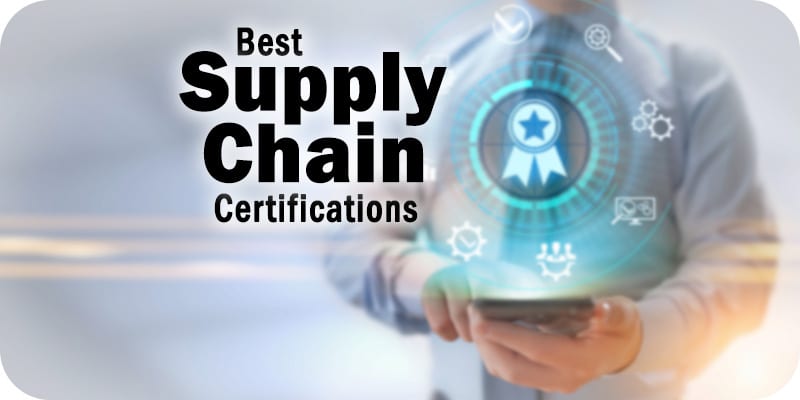 The editors at Solutions Review have compiled some of the best online supply chain certification programs that active and aspiring professionals should consider.
Supply chain management is a complex process that requires a wealth of skills and experience in various fields. For example, a supply chain manager or professional needs to be intimately familiar with the systems, processes, people, timelines, production, and partners involved in a given supply chain, and that's often the tip of a far larger iceberg. This means that active and aspiring supply chain professionals must consistently expand their knowledge of the trends, tools, and insights informing the market.
With that in mind, our editors have compiled some of the best online supply chain certification programs to consider. These are comprehensive programs developed for students looking to expand or fine-tune their supply chain management expertise. Click on the GO TO CERTIFICATION link to learn more about each course and register.
Note: The supply chain certification courses are listed alphabetically by the online learning platform name.
The Best Supply Chain Certification Programs
---
OUR TAKE: This "graduate-level" online certification program is designed for experienced students looking to learn the end-to-end skills necessary to advance their careers and lead supply chain management operations.
Provider: Coursera
Description: This course covers the three primary "flows" fundamental to supply chain excellence and is designed for intermediate students with an undergraduate education or professional supply chain experience. The program uses real-world projects and simulation exercises developed by faculty from Rutger University's Supply Chain Management department to educate students on the fundamentals of supply chain management and success. The online course usually requires 6-8 hours of study a week and can be completed in as little as four months.
GO TO CERTIFICATION
---
OUR TAKE: For professionals interested in pursuing a different kind of supply chain expertise, this four-course program will introduce you to the emerging shift from traditional trade finance to supply chain finance.
Provider: Coursera
Description: Students who enroll in this certification program will learn about the evolving trends in supply chain finance and become well-acquainted with the significant challenges and developments in that marketplace, including blockchain technology. The four courses can be completed in approximately four months and cover topics like trade finance management, accounts receivable, blockchain technology implementation, foreign currency risk management, marketing supply chain finance services, and more. Upon completion, professionals will have the expertise and skillsets needed to analyze and identify supply chain finance opportunities for organizations.
GO TO CERTIFICATION
---
OUR TAKE: Acting as a gateway to the "Supply Chain Excellence" certification above, this program is designed for beginners who want a thorough introduction to the world of supply chain management.
Provider: Coursera
Description: This certification program includes four introductory courses focusing on logistics, operations, planning, and sourcing and concludes with a "capstone" that focuses on supply chain management strategy and tasks students with a real-life business case. The certificate is best suited for students looking to start a career in the supply chain management field or who have some exposure to the field but lack the knowledge needed to understand the processes involved in supply chain management. The program has a flexible schedule and has a suggested time commitment of 3 hours a week.
GO TO CERTIFICATION
---
OUR TAKE: Students that enroll in this comprehensive, online Master's Degree program will learn about all the responsibilities supply chain managers need to be aware of to develop and maintain a successful enterprise supply chain.
Provider: edX
Description:  While prior experience in the supply chain industry is not required for this Arizona State University program, students will need a four-year undergraduate degree in a similarly focused area. However, this Master's Program does require students to complete the MITx MicroMasters program in Supply Chain Management (more info on that shortly) before enrolling. Over 10 courses and approximately 2 years, students in this Master's Program will learn about supply chain management best practices, analysis methods, strategy development, how to use relevant supply chain technology, and much more.
GO TO CERTIFICATION
---
OUR TAKE: Developed primarily for graduate-level engineers, technology developers, or product designers, this certification program will help students understand the processes and designs involved in manufacturing supply chains.
Provider: edX
Description: This instructor-led course uses a mixture of assignments, exams, lectures, and real-life business cases to equip students with the foundational knowledge to understand and manage the various processes and factors involved in a manufacturing enterprise. Other subjects covered include modeling and controlling multiple unit processes, manufacturing systems, and manufacturing-centric supply chains. There are 8 courses included in this program, and students should expect to commit between 10-12 hours a week to the workload.
GO TO CERTIFICATION
---
OUR TAKE: This certification program will introduce students to supply chain essentials and is best suited for students who are still in the early stages of their supply chain career and want to get ahead of the curve.
Provider: edX
Description: Composed of 5 graduate-level courses and a concluding capstone project, this MicroMasters program certificate from the Massachusetts Institute of Technology will equip students with expertise in supply chain analytics, design, technology, end-to-end supply chain management, and more. As mentioned above, this course also acts as an introduction to the Master's Degree in Supply Chain Management program from Arizona State, and students who complete this MicroMasters certificate can enroll in the Master's Degree for a reduced cost.
GO TO CERTIFICATION
---
OUR TAKE: Professionals that enroll in this three-month certification course will learn to understand and manage supply chain planning strategies, logistics management, sales order fulfillment, supply chain management tools, procurement management, and more.
Provider: edX
Description: The International Supply Chain Education Alliance offers this certification program to active and aspiring professionals looking to become Certified Supply Chain Analysts. The program consists of 4 skill-building courses, can be completed in around 3 months, and covers a suite of topics and skills, including supply chain performance, Lean, Six Sigma, supplier management, the flow of goods, and more. After completing the 4 courses, students can take the ISCEA-certified exam to earn their certificate.
GO TO CERTIFICATION
---
Solutions Review participates in affiliate programs. We may make a small commission from products purchased through this resource.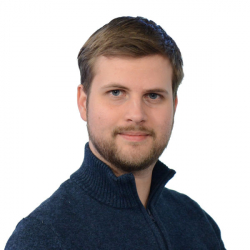 Latest posts by William Jepma
(see all)