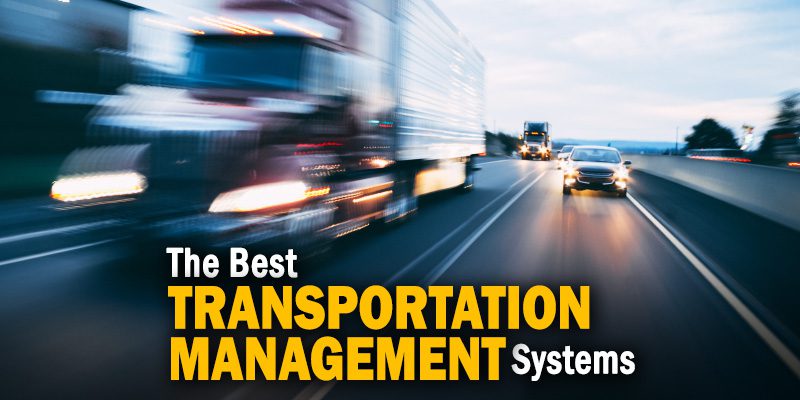 The editors at Solutions Review have compiled a list spotlighting some of the best transportation management systems (TMS) that are worth knowing about.
Transportation management systems (TMS) are developed to integrate with shipping and procurement software capable of evaluating inbound and outbound orders, suggesting transformation solutions to users before selecting a provider, equipping users with shipment tracking tools, and more. These systems usually integrate with supply chain suites and warehouse management software to improve demand and shipment forecasts.
Identifying the best transportation management systems is easier said than done, especially considering how varied the needs of each company can be. With this in mind, the editors at Solutions Review have compiled the following list of leading providers to help companies find the solution with the functionalities they need.
The Best Transportation Management Systems (TMS) to Consider
---

Description: Alpega offers an end-to-end, cloud-based transportation management system that helps users streamline their procurement and planning efforts with execution, settlement, and analytics features. Its TMS solution can be used for single-mode, multimodal, intermodal, multi-leg, and single-leg transportation modes. Platform features include load tendering, real-time visibility, freight cost management, data reporting, planning optimization, mobile solutions, automation, and an extensive partner network that enables Alpega customers to expand their capabilities even further.
---
Description: Blue Yonder is a global provider of digital supply chain and omnichannel commerce fulfillment services to retail, consumer, automotive, third-party logistics (3PL), and high-tech organizations. Blue Yonder's TMS can help transportation planners and executives improve end-to-end visibility, optimize transportation costs, automate freight consolidations, streamline processes with AI-assisted planning tools, develop a digitally-enabled ecosystem, and more.
---
Description: E2open is a B2B provider of cloud-based and on-demand software for computer, telecom, electronics, and other supply chain markets. Its TMS offering equips global and domestic shippers with an intuitive user experience outfitted with automated load consolidation, carrier assignment optimization, mode selection, real-time visibility, reporting, spot quoting, real-time visibility into shipments, and other functionalities to streamline collaboration and increase profitability.
---

Description: FreightPOP provides users with a cloud-based, enterprise TMS for inbound and outbound freight management across LTL, FTL, parcel, ocean, and international air. The system can seamlessly integrate with a company's preexisting tech stack (including ERP, CRM, and WMS solutions) and can be configured to their unique workflows and processes. Other capabilities include shipping and automation features to help reduce manual processes, analyze data, minimize errors, and manage shipments.
---
Description: Kuebix is a scalable, modular, and easy-to-use TMS platform that uses a single code base capable of supporting all modes of transportation from a single system. The platform can be quickly implemented, boosting ROI, and provides reporting, analytics, claims management, real-time tracking, shipment booking, spot quotes, financial management, freight pay, and auditing capabilities. Trimble acquired Kuebix in early 2020, which has helped the company expand its global reach, integration capabilities, and carrier network. Kuebix acts as an alternative solution for newer operations and users who don't need the breadth of features in Trimble's product portfolio.
---

Description: MercuryGate's TMS provides global shippers, brokers, carriers, and 3PL's with a single software designed to help them simplify and centralize their freight transportation management efforts. The platform can also help users get deeper visibility into their shipments, automate processes, use data to make smarter decisions. It can support all transportation modes, including ocean, rail, air, truckload, last mile, parcel, LTL, and intermodal. Other notable features include a suite of business intelligence, freight settlement, planning, and collaboration tools.
---

Description: Oracle's TMS, Transportation Management Cloud, is part of its broader supply chain management suite and combines easy-to-use interfaces with capabilities to help companies streamline their logistics operations, optimize service levels, and reduce freight costs. The system is outfitted with fleet management, operational planning, machine learning, logistics network modeling, automated billing, a digital assistant, and other transportation management tools to help users drive operational excellence.
---

Description: Ratelinx's transportation management system, ShipLinx, is an enterprise-level, scalable, multimodal, and modular TMS for global companies. The platform can help users reduce costs, maximize visibility across loads, improve the customer experience, and optimize freight processes. Its suite of features includes advanced routing, modeling, automation, rating, pooling consolidation, predictive analytics, automatic updates, multimodal execution, and other capabilities to help users simplify their logistics processes.
---
Description: SAP's Transportation Management solution can help companies reduce transportation complexity, optimize logistics processes, and improve overalls services by equipping users with the integrations, visibility, and control they need to manage their networks. With on-premise and cloud-based deployment options, interactive freight tendering tools, a collaborative user portal, and transportation and demand planning functionalities, SAP's system is a viable solution for global and domestic companies across industries and transportation modes.
---

Description: Shipwell's supply chain solution combines transportation management capabilities, end-to-end visibility tools, and an integrated partner network on a single, responsible platform designed to scale alongside companies as they grow. Its cloud-based TMS is easy to install and customize. It comes equipped with data-driven workflow automation, real-time data analysis, predictive pricing insights, integrated carrier capacity, visibility, and analytics tools.
---

Description: Transplace's tech-enabled solutions platform helps power one of the world's most extensive managed transportation and logistics networks. The company's SaaS TMS is an internally developed, cloud-based, multitenant platform outfitted with a suite of planning, execution, analytics, and performance management functionalities. It also features an embedded or standalone enterprise-class parcel shipping solution for shippers looking to streamline carrier selection, tracking, label printing, business intelligence reporting, and invoice recollection.
---

Description: Trimble offers carriers, shippers, and brokers a flexible suite of TMS and fleet management solutions designed to help them streamline operations and grow their business. Users can utilize Trimble's single, seamless platform to manage the entire order-to-cash process and use its real-time visibility tools to optimize their planning, delivery, dispatching, and invoicing efforts. Alongside Kuebix, Trimble's product suite includes Innovative TMS, TruckMate TMS, Optimization Tools, Mobility Fleet Telematics, and the TMW.Suite.
---

Description: 3T Logistics & Technology Group is a global provider of transportation and supply chain management solutions designed to help companies drive down costs, improve service, and create unique competitive advantages. It's one of the largest 4PL providers in Europe. Its cloud-based TMS is meant to act as the operational "control center" for a company, where it can manage and deploy all of its applications. Other features include an enterprise-wide data tool, automation tools, and various integrations.
---
---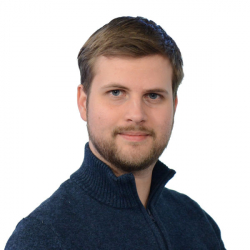 Latest posts by William Jepma
(see all)