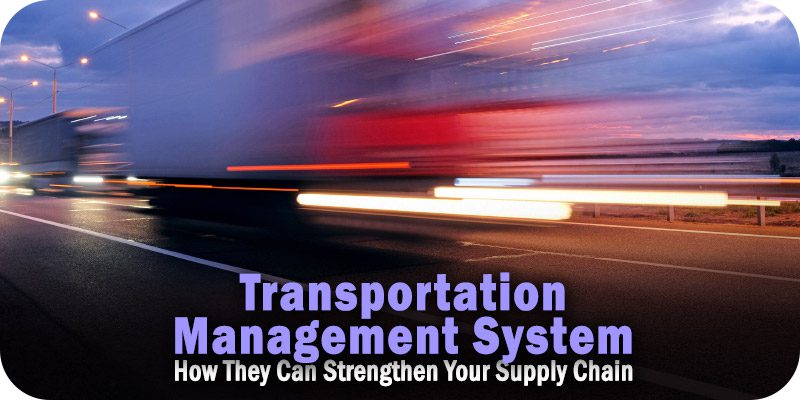 As part of Solutions Review's Premium Content Series—a collection of contributed columns written by industry experts in maturing software categories—Justin Bailie, the co-founder of Rose Rocket, explains how a Transportation Management System (TMS) can improve your supply chain.

Without a doubt, consumerization is reshaping the shipping and logistics business. Eighty-two percent of customers say it's crucial for merchants to keep them updated at every step of the fulfillment and delivery process. The supply chain also feels the strain of burgeoning internet commerce, increasing consumer demands, and shifting market inclinations. As a result, shipping customers are pressing for more information about their shipments' current standing and expected arrival timings to take charge of their freight transportation more effectively. 
Shippers today anticipate the same ease of use when tracking their shipment in the supply chain—the same comfort they expect from companies like Amazon and Uber. Especially for legacy or smaller companies, a failure to share this data can lead to a breakdown in communication and collaboration that, in turn, frustrates customers and may eventually drive them to seek shipping services elsewhere.  
Companies lacking adequate supply chain visibility will be unable to meet these expectations in the face of unforeseen disruptions caused by obstacles such as natural disasters, pandemics, or political upheaval. 
Working together to increase supply chain visibility
Consequently, businesses need to make substantial changes to their traditional practices. To stay up with rising customer expectations and the more digital nature of the marketplace, they must ensure all stakeholders have full and immediate visibility into the supply chain. Given that visibility is now taken for granted, investing in a Transportation Management System (TMS) that includes cutting-edge visibility technologies is the most efficient approach to increase collaboration and provide real-time updates on freight status to all parties involved. 
Simply offering a shipping confirmation and expected delivery date is no longer sufficient. Self-service portals with in-order chat and automated status updates are now standard, and any reputable carrier or broker will offer them. While it's a good first step to collaborate on an expected delivery time, real-time tracking and ETA updates ensure that everyone is working from the same information. Not only does this make life easier for the consumer and the partner, but it also allows the carrier and the broker to devote more resources to value-added transportation management tasks. 
From customers to partners to team members, ​there are too many necessary details for everyone to use independent systems. Someone up the chain may be accountable for generating the quote and sending it to the customer, while someone else may be responsible for shipping the invoice. There is no universal truth since there is no standardization brought about by a TMS to organize and streamline this process. Assume an unforeseen weather occurrence disrupts a shipment in transit; without widespread access to real-time track and trace information, customers may feel in the dark and may resort to independent freight tracking. If this information isn't centralized, it might leave a company vulnerable to loss of productivity and security. 
All the data that a carrier or broker needs may be gathered in one place with the help of a TMS that prioritizes visibility. Therefore, whether they are rating, invoicing, or dispatching for a specific order, they will have access to all relevant data, such as the driver's remaining service hours, the estimated time of arrival for the pickup, and so on. Every party involved in the shipping process—from brokers to carriers to shippers—benefits from a TMS's contextual and relevant means of tracking shipments. Furthermore, the TMS logs and stores this vital data, allowing brokers and carriers to easily and accurately set up reporting to better influence their future decisions. 
These conveniences aren't only for your customers, either. Successful brokers and carriers can devote more time to expanding their operations by eliminating time spent on routine, time-consuming status reports and paperwork. 
Driving cost out of the business
To better serve their clients, efficiency gains are a top priority for today's transportation companies. A driver mobile app can help reduce paperwork by allowing drivers to digitally sign and manage important documents, decreasing potential mistakes and ensuring everything is recorded and readily available. A direct line of communication with the staff of a business is also provided. Protecting dispatchers and drivers, direct chat within the software keeps communications organized and logged for future auditing. 
Shippers are looking for competitive pricing in real-time from their logistics provider; due to the automation of previously labor-intensive operations made possible by transportation management systems, this is now a reality. Freight owners want to know exactly where their packages are at all times, and many require electronic confirmation of delivery as soon as the shipment arrives. A TMS will equip them with the means to find the answers to their track-and-trace queries and access the relevant data anytime. A digital record of arrival and departure times is maintained, providing a clear and objective picture of the timing of express shipping. This allows shipping customers to prevent issues before they arise and promote their success stories with conviction and openness. 
Effective operations also depend on everyone on the team knowing how they fit into the bigger picture and their function in a shipment. Transportation of goods is a true team effort, with most of the key participants located at different organizations along the supply chain. When everyone involved is kept informed of any new developments, the shipping can proceed without a hitch. To have a driver show up to a warehouse for a delivery only to have the warehouse staff declare they weren't expecting them and there's no room for them is the worst possible scenario. When team members don't have all the information they need, they make mistakes, get increasingly frustrated, and can't move as quickly. The company suffers a financial hit as a result. 
Leveling the playing field
How can shippers check if a transportation company is reliable, honest, and provides outstanding service? Freight is becoming more of a commodity, and in this market, it's hard to stand out as a broker or carrier of choice without credible numbers to back up your work. Carriers and brokers who are smaller in size, or have historically leveraged a more manual process to run their operations, often feel at a disadvantage when it comes to these shipper expectations. Historically, the available software was massively expensive, with high up-front investment and perhaps even requiring in-house IT support.  
Today, transportation management software and other trucking software that enable this level of service, visibility, and accountability are made available to transportation of every size and budget. These advancements in software options help level the playing field. Real-time tracking and a driver mobile app can optimize supply chains by providing shippers with the transparency and visibility they need.  
Clear visibility down the supply chain is crucial now more than ever as customers demand more confidence and insight into their orders. The correct TMS solution improves coordination, cuts down on wait times, facilitates open lines of communication, and gives everyone a constant update on the whereabouts of their freight. As the consumerization of the sector gains traction, it provides the best and most profitable transparency to the whole supply chain.
---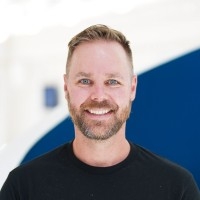 Latest posts by Justin Bailie
(see all)