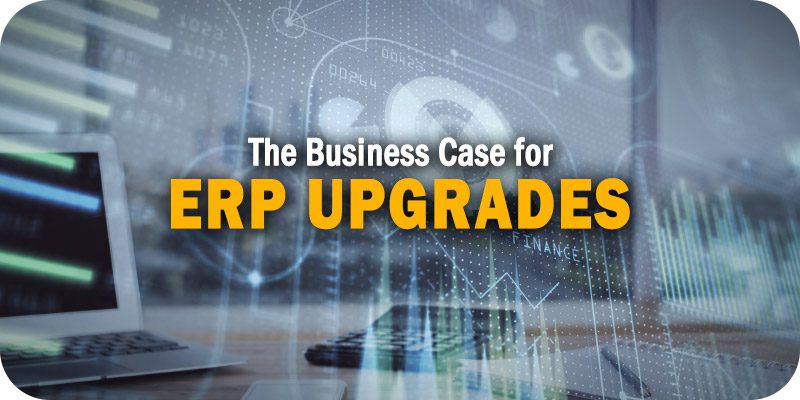 The editors at Solutions Review have compiled this brief resource to help enterprise technology leaders create a business case for Enterprise Resource Planning (ERP) upgrades.
Enterprise Resource Planning (ERP) is software that helps organizations manage various business processes, including inventory, order management, financials, human resources, and customer relationship management. An ERP system aims to provide a unified view of essential data and processes within an organization, thereby improving efficiency, visibility, and decision-making. An ERP system typically integrates data and processes from multiple departments and systems into a single, centralized system, reducing the need for manual data entry and reconciliation and providing real-time access to data.
However, the work doesn't stop after you have an ERP system implemented in your company. In many cases, organizations need to update their ERP in the future to ensure it has the up-to-date features and usability that modern trends demand. However, upgrading your ERP isn't as simple as flipping a switch and often requires you to make and present a business case to your company's decision-makers that explains why the upgrade is worth the investment. With that in mind, we've compiled a few of the talking points you should prioritize when creating a business case for ERP upgrades.
Making a Business Case for ERP Upgrades
---
Creating a compelling business case for ERP upgrades is critical to securing funding and resources for the project. A well-prepared business case will demonstrate the need for an upgrade, highlight the potential benefits, emphasize return on investment (ROI), and provide a clear implementation plan. Below are some critical steps to consider when creating a business case for ERP upgrades:
Identify the Business Needs and Objectives
The first step in creating a business case for ERP upgrades is identifying the business needs it will address. For example, what challenges is the company facing with its current ERP system? Are there any business processes that are cumbersome or inefficient? Are there areas where the limitations in the existing ERP system are causing the company to fall behind competitors due to limitations in the current ERP system? Once these needs and objectives are identified, it's important to align them with the company's goals as a whole.
Define the Scope of the Upgrade
Once the needs and objectives are identified, the next step is defining the scope. Which modules or areas of the ERP system will be affected by the upgrade? Will the upgrade be a complete system overhaul or a more minor, targeted upgrade to address specific pain points? Defining the scope of the upgrade will provide an understanding of the project's size and complexity.
Outline the Benefits and ROI
To secure funding and resources for the project, you usually have to provide a detailed analysis of the ERP upgrade's potential benefits and return on investment. Benefits include increased efficiency, productivity, profitability, customer satisfaction, and reduced operational costs. By quantifying these benefits and ROI, stakeholders will be better able to understand the value of the project.
Analyze the Costs
Providing an in-depth analysis of the costs associated with the ERP upgrade is essential. These include hardware, software, implementation, ongoing maintenance, and support costs. By clearly outlining the upfront investment, stakeholders can evaluate the project's feasibility and determine if the potential benefits outweigh the costs.
Identify Risks and Mitigation Strategies
Every project comes with risks, and ERP upgrades are no exception. Identifying potential risks and challenges associated with the ERP upgrade can help mitigate these risks and provide stakeholders with peace of mind. This may include data migration, system downtime, or user adoption issues. By proactively addressing these risks and outlining strategies to mitigate them, stakeholders will have greater confidence in the project's success.
Develop an Implementation Plan
Once the benefits, costs, and risks are identified, it's time to develop an implementation plan. Creating an in-depth timeline for the projects, required resources, and training services will help the company ensure it can upgrade its system successfully.
Measure Success
Finally, it's essential to develop a plan to measure the success of the ERP upgrade. This should include performance metrics and key performance indicators, which can help the company demonstrate the upgrade's ROI and identify areas for future improvement.
---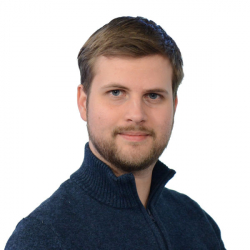 Latest posts by William Jepma
(see all)