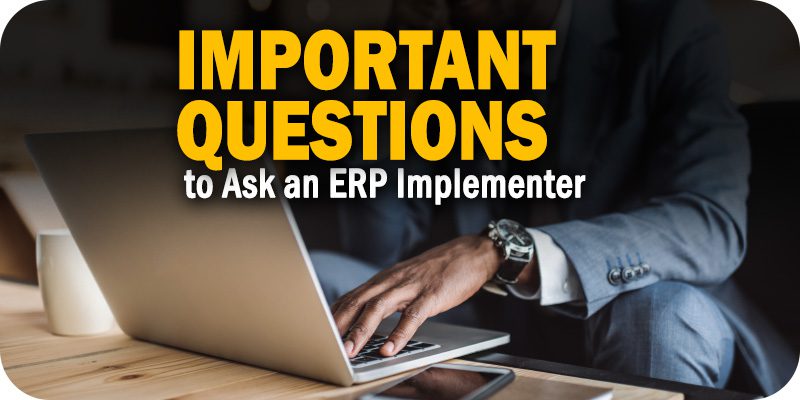 The editors at Solutions Review have compiled a list of the most important questions to ask an ERP implementer and consultant before beginning the implementation process.
Selecting, implementing, and maintaining an ERP platform is one of the most important and valuable steps an organization can take. However, the implementation process is rarely straightforward, especially if an organization doesn't have the technical insight and experience needed to launch an ERP platform smoothly. This is why many businesses turn to vendor-specific ERP implementers and consultants for assistance.
The ideal ERP implementer will offer your company as much, or as little, guidance and assistance during the implementation process as it needs, which is why it's crucial to take the time to find a partner who is well-suited for your company's needs. With that in mind, the editors at Solutions Review compiled some questions to ask an ERP implementer before signing on the dotted line. These queries can help you find a company with the expertise, technical know-how, and customer service skills you need to find, launch, and maintain an ERP solution.
Important Questions to Ask an ERP Implementer
---
1) How Long Does the Selection and Implementation Process Take? 
The implementation process is dependent on multiple factors (i.e., the type of platform being implemented, your company's experience, the provider's experience, etc.) and tends to take anywhere between a few months to a couple of years to achieve 100% functionality. It's important, then, to understand that it will take time before your company can take complete advantage of every feature an ERP solution can provide.
However, most providers will set up a series of implementation benchmarks that provide your company with access to specific functionalities of an ERP platform while others remain in the implementation pipeline. When approaching an ERP implementation partner, be sure to ask them how long it usually takes them to complete an implementation project and start the conversation around the functionalities your company wants (or needs) to be prioritized and functional first.
---
2) How Many Similar Projects Has Your Company Completed in the Past? 
Most companies that offer ERP implementation services have ample experience with similar projects, but it's always helpful to ask for specifics. You want your team to be confident in the skills of the partner they're working with, especially since software implementations can be complex and time-consuming. An implementer that has worked with companies similar to your size, in the same industry, and with similar needs will be able to predict the process better and provide preemptive solutions to problems you wouldn't have foreseen on your own.
---
3) What ERP Certifications Does Your Team Have? 
Depending on the ERP solution your company is implementing (Oracle, IFS, SAP, Epicor, etc.), you will want to ask about any platform-specific certifications an implementation partner's team may have. Certificates may not be mandatory, but they will provide you with further insight into the experience and qualifications of the provider you're considering working with and inspire additional confidence, if needed, in their abilities.
---
4) Do You Offer Training and Support Services? 
Every new piece of software has a learning curve attached to it. As such, your company may want to work with an implementer who can offer additional training and support services during and after the implementation process. This will be especially important as new functionalities become available during the implementation process since each new feature can change how an ERP system operates and communicates with itself.
---
5) Can You Customize the ERP Solution My Team Has Selected? 
A customizable solution isn't ideal for every company, but sometimes, you may want to tweak parts of the ERP service you've adopted. Some partners specialize in custom-made or customizable services, which can go a long way toward improving the implementation process and ensuring your company ends up with the platform that will most effectively meet its needs. Other platforms can't be customized or only offer a limited selection of integrations and connectors. In either case, your company will need to know if the selected solution can be customized, how to go about doing it, and whether its implementation partner can help facilitate that process.
---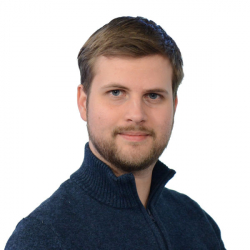 Latest posts by William Jepma
(see all)