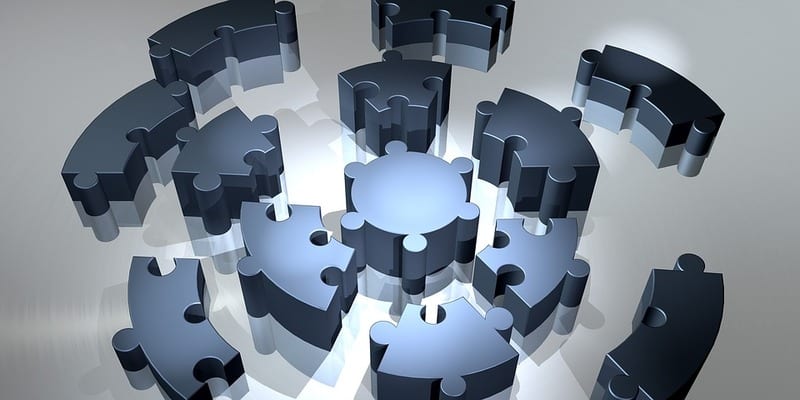 There's no such thing as a one-size-fits-all approach when it comes to ERP software. However, there are some components of ERP software you'll need. Here are some of the ones to know or.
So you need an Enterprise Resource Planning (ERP) solution, but where to begin? Many components of ERP software encompass front and back-office functions like accounting and finance, HR, supply chain management (SCM), customer relationship management (CRM), project management, and more.
The process of searching, evaluating, purchasing, and deploying an ERP solution is not as simple as it once was. There's no such thing as a one-size-fits-all approach when it comes to ERP software. Although you may need other components of ERP software, at the minimum, your system should have these five. And just as importantly, make sure that the components they offer have all of the features your business needs. Without doing the proper research, you'll end up searching for a new ERP way sooner than you'd like.
The Main Components of ERP Software You Need
---
Financial Management
The financial management component within your ERP system stores, monitors, and analyzes all of your financial data, including accounts payable, accounts receivable, costs, budgets, and forecasts. It helps reveal insights into your spending so that you can discover profit trends and times of unusually high spending. You can then put that data to good use by changing whatever processes are causing lower profits or high spending, so you can maximize your profits while reducing costs.
The financial management component can help improve cash flow, lower costs, and increase profitability while maintaining accurate reporting. Financial ERP software should ensure companies meet financial reporting and tax requirements with a single accounting, banking, and payment system. Keep in mind: it needs to allow for enhancements in financial performance with real-time information on expenses and revenue contribution.
Business Intelligence (BI)
Considering how many businesses today are attempting to create data-driven decision-making processes, BI has quickly become one of the most important components of ERP software. The BI component of your ERP software collects and analyzes data, providing you with actionable insights related to your business processes. BI in ERP systems can be your organization's eyes and ears, allowing you to monitor your chosen key performance indicators (KPIs) and make changes when those KPIs aren't where they should be.
Customer Relationship Management (CRM)
Your ERP system should help bring together data that enables salespeople, and marketing planners to address customer needs, preferences, and buying patterns. A CRM component allows you to do this by keeping track of your customer and sales data within your ERP solution. The insights you can gain from a CRM component help optimize your marketing and sales efforts. It should also better manage invoicing activities, provide relevant and real-time information for the best-prepared proposals and monitor the overall status of contracts to help you gain a better understanding and be kept informed at all times.
A big benefit of CRM is tracking the buyer histories of your customers. With this data in hand, you can suggest additional purchases through cross-selling or upselling or try to sell them a relevant product/service when they're otherwise not as likely to buy.
Human Resources
Employees are the number one priority in any organization because your business wouldn't exist without them. The HR component within your ERP system should handle the full scope of employee management, from onboarding to offboarding and from compensation management to timekeeping. The biggest feature you need from an HR component is payroll software. Submitting payroll and issuing direct deposits by hand is incredibly time-consuming. An HR component automates payments, including tax and benefits deductions, which saves you time to focus on more important tasks.
Supply Chain Management
As ERP solutions mainly cater to manufacturing and distribution companies, your ERP system should absolutely be able to monitor demand, supply, manufacturing status, logistics, and distribution in record time. The supply chain management (SCM) and supply chain planning (SCP) components of an ERP system are crucial for a reason. You need the best supply chain features to optimize your supply chain, which starts with real-time data. Real-time data allows you to keep tabs on your supply chain, so you can find and fix issues as they happen, rather than waiting until you receive the data a day or more after the fact.
For example, failing to find and share important information—like the location of a product's key component—with supply partners can significantly impact a company's supply chain. But with an SCM component, you'll have access to real-time data and demand planning to help you create an up-to-the-minute accurate production plan that meets demand but doesn't exceed it.
NOW READ: The Best ERP Books Your Company Should Read

Latest posts by Elizabeth Quirk
(see all)