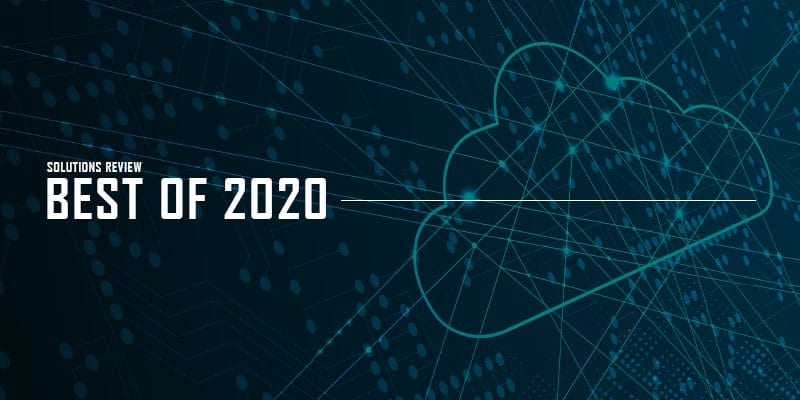 Solutions Review's listing of the best professional services automation (PSA) tools and software is an annual mashup of products that best represent current market conditions, according to the crowd. Our editors selected the best PSA tools based on each solution's Authority Score, a meta-analysis of real user sentiment through the web's most trusted business software review sites and our own proprietary five-point inclusion criteria.
The editors at Solutions Review have developed this resource to assist buyers in search of the best PSA tools to fit the needs of their organization. Choosing the right vendor and solution can be a complicated process — one that requires in-depth research and often comes down to more than just the solution and its technical capabilities. To make your search a little easier, we've profiled the best professional services automation tool providers all in one place. We've also included platform and product line names and introductory software tutorials straight from the source so you can see each solution in action.
Note: Companies are listed in alphabetical order.
Avaza
Platform: Avaza
Description: Avaza is an all-in-one project management solution that combines everything you need to run your business into a single package. Its core capabilities revolve around project management, resource scheduling, time & expense tracking, and quoting & invoicing. This solution is used by over 30,000 businesses in over 150 countries. Avaza is available for businesses at three different price points, but individual parties can use it for free.
---
BigTime Software
Platform: BigTime IQ
Description: BigTime is a versatile PSA platform that offers a wide variety of capabilities and deep integrations with outside tools. It includes tools for time tracking, expense tracking, billing & invoicing, review & approval workflows, project management, resource management,  reporting & dashboards, DCAA timekeeping, and an accessible mobile application. This solution is a good choice for companies in accounting, consulting, legal, IT, architecture, and government contracting industries. BigTime IQ is available for businesses at three different price points.
---
Forecast
Platform: Forecast
Description: Forecast is an AI-powered resource & project management platform for companies focused on delivering projects on time, on scope, and on budget. Its core capabilities revolve around work automation, project management, resource management, team collaboration, project accounting, and business intelligence. Forecast uses its AI-based technology to automate project management processes, forecast capacity needs, and predict delivery dates. Forecast is available to businesses at two different price points, but larger enterprises can build a custom price plan based on their needs.
---
Journyx
Platform: Journyx / Journyx PX
Description: Journyx streamlines the collection and processing of timesheets, reducing payroll time, growing client billings, and increasing project profitability. This allows users to collect better data, resulting in more informed and actionable decisions. Journyx can easily integrate with existing business systems and cloud applications, including Microsoft Dynamics GP, NAV/Business Central, SL, AX, and 365 Finance & Operations, Quickbooks, Microsoft Project, ADP, and other systems. Journyx is available to businesses at two different price points.
---
Projector
Platform: Projector PSA
Description: Projector offers a PSA solution designed with four distinct but integrated modules, each of which is designed to serve a different part of your business: project accounting, resource scheduling, advanced analytics, and project management. Projector provides foundational layers for each module to provide easy visibility, control, and integration. This vendor also offers several services to further benefit its customers; the Projector e3 program supplements users with webinars, discussions, presentations, and other educational opportunities. Professional integration and teaching services are also available. Projector is available to businesses at three different price points.
---
Promys
Platform: Promys Enterprise PSA
Description: Promys is designed for service-based businesses by leaders from the managed service & integration industry. This platform delivers an integrated customer experience that connects CRM, quoting, help desk, resource scheduling, inventory tracking, billing, project management, procurement, and analytics reporting. Its on-boarding process focuses on driving user adoption through existing business processes, simplifying workflows across your company and ensuring ROI. Promys offers businesses two different pricing options.
---
VOGSY
Platform: VOGSY
Description: VOGSY is a unique PSA built on G Suite. Its core capabilities revolve around project management, time and expenses, resource management, finance and billing, data and insight, timeline and collaboration, and CRM. It offers multiple integrations with other business tools like Jira, SalesForce, Zapier, Quickbooks, Xero, and many more. The implementation and onboarding process is quick and easy; VOGSY provides experts to help your business during your deployment and transition, making sure that your business quickly comes up to speed and starts seeing ROI. VOGSY is available at a single price point, but interested businesses can purchase an optional add-on package to aid them with onboarding.
---
Looking for more? Download our Enterprise Resource Planning Buyers Guide for free to compare the top-24 products available on the market with full page vendor profiles, key capabilities, an ERP software market overview, our bottom-line analysis, and questions for prospective buyers.
And don't forget to follow us on Twitter, Facebook and LinkedIn for all the latest in the ERP space!
Latest posts by Anna Birna Turner
(see all)