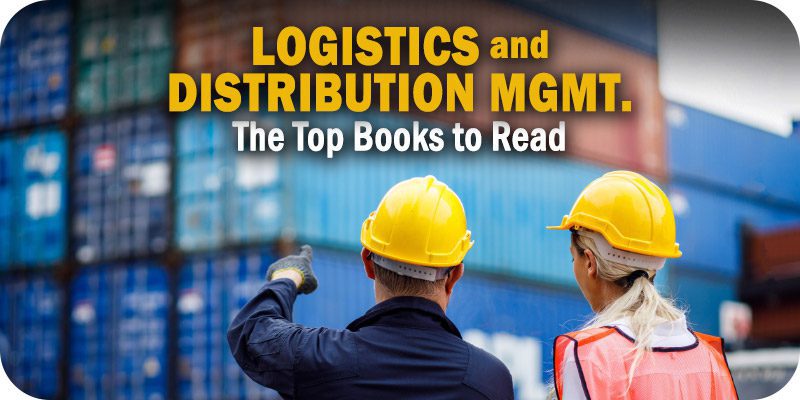 The editors at Solutions Review have compiled the best logistics and distribution management books worth reading based on their relevance, ratings, publish date, and ability to add value to a business.
Distribution and logistics companies can use plenty of valuable resources to improve and maintain their employees' expertise. However, if your team is looking for something more thorough than an online article, a good, old-fashioned book might be the option for you. To help you find the right title for you and your company to use as an educational resource, our editors have spotlighted some of the best logistics and distribution management books worth reading. 
The logistics and distribution management books listed below have at least 3 stars on Amazon and come from various leaders, educators, and industry professionals. The list is organized alphabetically by title.
The Best Logistics and Distribution Management Books You Should Be Reading
---
OUR TAKE: With this title, managers and students alike will learn how to improve their ability to develop, launch, adapt, and maintain distribution strategies across evolving marketplaces.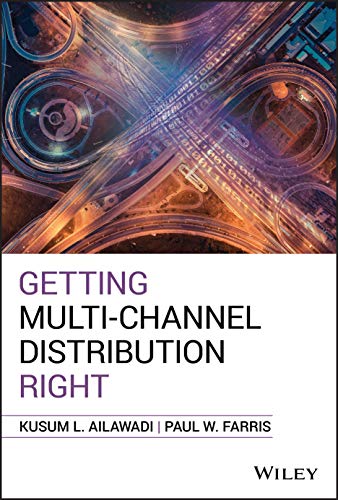 Description: Multi-channel distribution is a pillar of success in the modern marketplace, but it can also be one of the most misunderstood. This book hopes to fix that. Written by Kusum L. Ailawadi and Paul W. Farris, Getting Multi-Channel Distribution Right provides readers with the metrics, frameworks, tools, in-depth case studies, and industry insights they need to tackle the challenge of navigating through modern distribution webs. Additional topics covered in the book's 384 pages include direct-to-consumer channels, path-to-purchase, resellers, profit models, distribution metrics, how to use third parties, and more.
---
OUR TAKE: If you're looking for a reliable gateway into the global logistics market, this is the book to start with.
Description: This easy-to-follow book is written by a team of credentialed academicians and practitioners from The International Society of Logistics and is intended to act as an operational-level reference for manufacturers, product distributors, businesses, logistics service providers, and other professionals in the global logistics markets. Across the book's 300+ pages, readers will learn how storage, maintenance, transportation, distribution, engineering, design, supply, and re-manufacturing participate in a global logistics enterprise. The book is intended to provide active and aspiring professionals with a "springboard" for more complex texts and research.
---
OUR TAKE: This popular book, now in its 7th edition, is written for students and practitioners looking for a complete overview of the processes involved in developing, managing, and optimizing supply chains.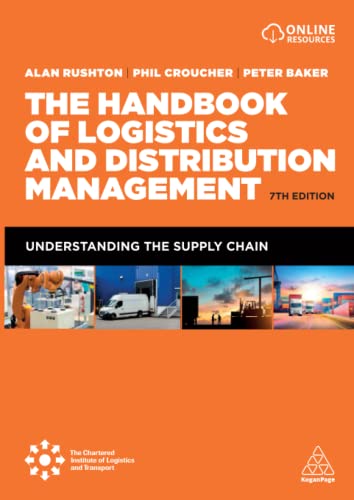 Description: Written by a trio of industry experts with extensive practical experience, this 800+ page book will provide students and practitioners with a comprehensive desk reference for essential logistics and supply chain subjects. This updated 7th edition of the title introduces a collection of new online resources and updated coverage of modern supply chain challenges, technologies, and trends. These topics include data analytics, artificial intelligence (AI), digital twins, autonomous mobile robots, and other technologies for optimizing logistics operations and distribution productivity.
---
OUR TAKE: While there aren't any Amazon reviews for this recently released book, its peer-reviewed insights on the theoretical and real-world frameworks of Industry 4.0 and Logistics 4.0 is too valuable to ignore.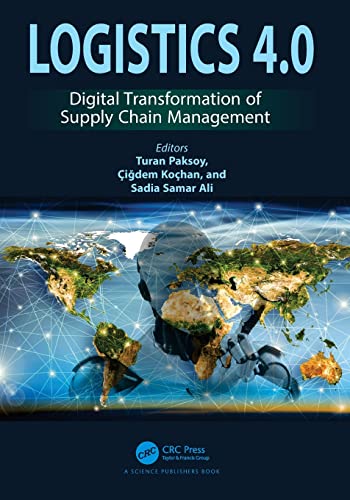 Description: With this peer-reviewed textbook, students, practitioners, and academicians will receive an in-depth look at conceptual frameworks and real-world examples of Industry 4.0 in supply chain management (SCM) settings. The book provides insights into subjects like the Internet of Things (IoT), Cyber-Physical Systems, cybersecurity, blockchain, robotics, AI, and other emerging technologies facilitating the development of Logistics 4.0. These insights come from experts worldwide and are compiled and edited by three industry experts and educators with decades of collective experience.
---
OUR TAKE: With its accessible, engaging writing style, this title offers logistics and supply chain management students of all experience levels a well-rounded introduction to their field of study.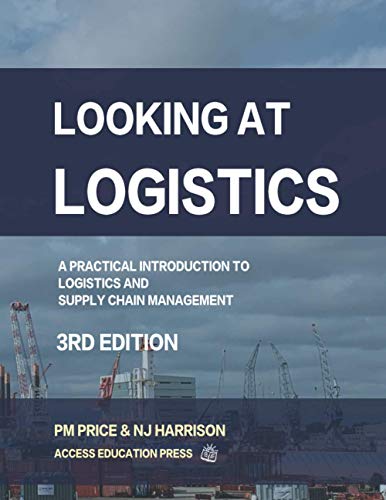 Description: Students looking for a clear and enjoyable introduction to logistics would do well to start with this popular book. Alongside its accessible, practical writing style, Looking at Logistics includes a collection of illustrations, diagrams, photographs, and real-world case studies in every chapter to reinforce the subjects readers are learning to apply to their current and future careers. The third edition includes updated and expanded content (over 100 pages worth) that addresses the COVID-19 pandemic and its ongoing impact on supply chain and logistics management.
---
OUR TAKE: Whether you're a newcomer to the logistics industry or an active professional looking to fill some gaps in your skills, this easy-to-read guide has the relevant insights you're looking for.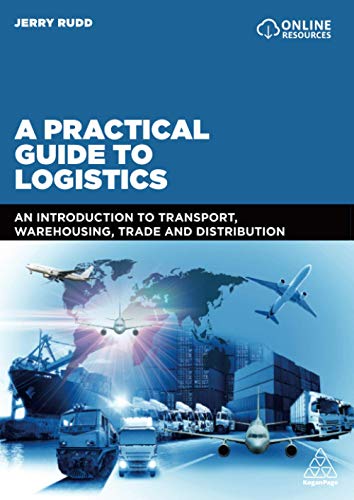 Description: This straightforward guidebook—written by a logistics and supply chain professional with over twenty years of experience—uses non-technical explanations and helpful illustrations to help active and aspiring professionals develop and expand their logistics skills. Readers will learn about the transportation, packaging, warehousing, exporting, and importing of goods across supply chains, equipping them with the insights they need to understand the various factors involved in global logistics operations. The book's 300+ pages of material can be a valuable resource to students learning about the industry for the first time and practitioners active in the field.
---
OUR TAKE: Sustainability is an essential part of logistics, but it's rarely in the spotlight. With this book, students will find a direct summary and analysis of the environmental effects of supply chain and logistics processes and what can be done to reduce them.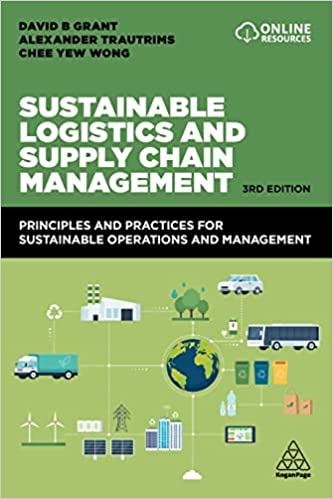 Description: This textbook for undergraduate and postgraduate students provides a thorough yet compact summary of sustainability and its ties to logistics and supply chain operations. Readers will learn about the common environmental impacts of logistics and supply chain processes (i.e., emissions and waste) and the changes that global organizations can make to improve their sustainability initiatives. The 3rd edition of the book adds updated research, data, use cases, and online resources to the title to maintain its relevance. However, if you don't want to wait for that edition to release in November 2022, you can pick up the 2nd edition here.
---
---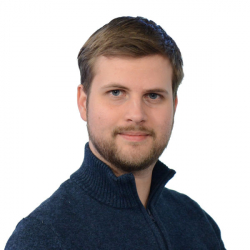 Latest posts by William Jepma
(see all)