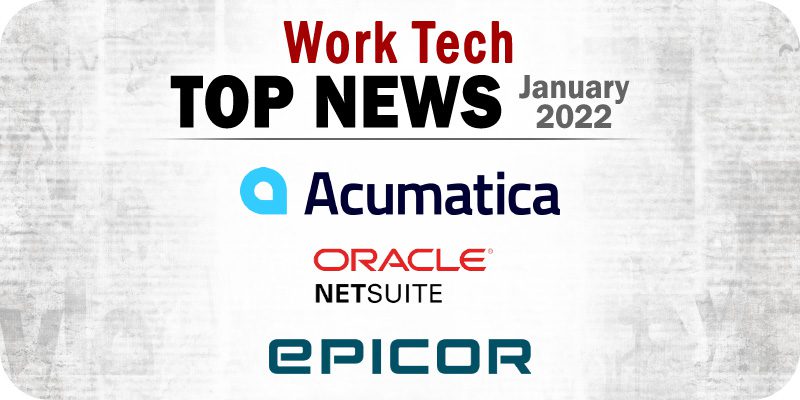 The editors at Solutions Review have curated this list of the most noteworthy WorkTech news for January 2022. This month's roundup covers acquisitions by Acumatica, Epicor, and Newgen Software, alongside new releases from NetSuite and Appian.
Keeping tabs on all the most relevant ERP and BPM news can be a time-consuming task. As a result, our editorial team aims to summarize the top headlines from the last month in the enterprise technology space. Solutions Review editors will curate vendor product news, mergers and acquisitions, venture capital funding, talent acquisition, and other noteworthy WorkTech and MarTech news items.
Top WorkTech News for January 2022
---
As part of Acumatica's annual Summit, CEO Jon Roskill announced that the company had acquired IBS Imperium, a property management system for property managers, developers, and owner-operators. IBS's reporting and financial management suites were developed on the Acumatica platform. The acquisition will help it expand its property management support and drive growth for the Acumatica Construction Edition. Roskill also announced a new Autodesk integration and a new partnership with Adobe.
Additionally, on day 2 of Acumatica's Summit, Ali Jani, Chief Product Officer, made several announcements for native Acumatica integrations and 2022 RI product features. The new integrations include UiPath Connector and Amazon Connector. The new features include an enhanced user experience for Acumatica's mobile solution and a Global Financials Module to help multinational companies conduct business in multiple currencies.
---
Appian announced the general availability of the Appian Process Mining solution, which expands on the company's low-code platform with new features to help companies identify and address workflow bottlenecks. The Process Mining capabilities also empower users to identify bottlenecks, improve performance, maintain process optimization, minimize data preparation, and focus on insights.
---
Epicor announced that it had acquired JMO Business Systems LTD., a provider of warehouse management systems, enterprise mobility solutions, and other services for distributors in the original equipment (OE) parts and automotive aftermarket verticals. The acquisition of JMO and its indago solution will help Epicor expand its automotive parts and service industry offerings.
---
In mid-January, NetSuite announced a new dashboard for its SuiteProjects solution. Titled Project 360, the dashboard provides users with a centralized view of metrics, statuses, resources, and reports within the SuiteProjects platform. The company also revealed a new cash management solution, titled Cash 360, which is embedded within NetSuite and equips companies with tools for managing cash flow. Those tools include a configurable dashboard, reminders for tasks that have yet to be resolved, cash flow trends, forecasting, and more.
---
Newgen Software announced plans to acquire Number Theory, an India-based Ai/ML data science platform company. The acquisition will help Newgen continue to strengthen its low-code digital transformation platform, NewgenOne, with additional artificial intelligence (AI), machine learning (ML) modeling, and data analytics capabilities for citizen and expert data scientists alike.
---
For consideration in future WorkTech news roundups, send your announcements to wjepma@solutionsreview.com.
---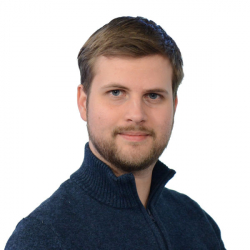 Latest posts by William Jepma
(see all)