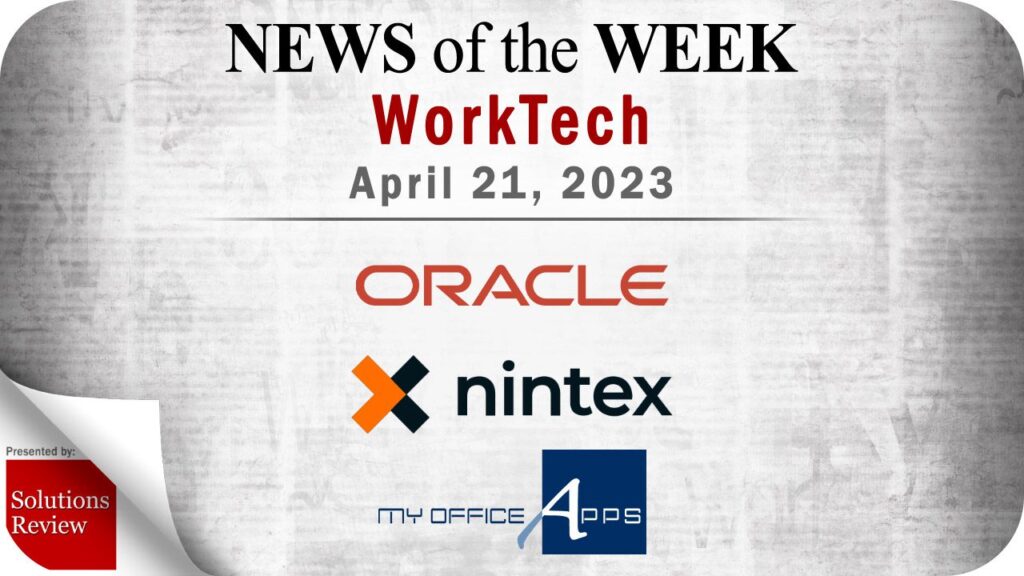 The editors at Solutions Review have curated this list of the most noteworthy WorkTech news from the week of April 21st. This round-up covers announcements and updates from companies like Oracle, Nintex, My Office Apps, and more.
Keeping tabs on the most relevant ERP and BPM news can be time-consuming. As a result, our editorial team aims to summarize the week's top headlines in the enterprise technology marketplace. The Solutions Review editors will compile a weekly round-up of vendor product news, mergers and acquisitions, venture capital funding, talent acquisition, and other noteworthy WorkTech information. With that in mind, here is some of the top WorkTech news for April 21st.
Top WorkTech News From the Week of April 21st, 2023
---
FieldBin, a field service management (FSM) software provider, has announced several new features for its application. These include GPS stamping improved location and time tracking, inventory management for multiple locations, and expanded customer messaging capabilities, including email and text confirmations, technician reminders, live chat support, "on my way" notifications, and 24/7 assistance. The new features also coincide with FieldBin's addition of custom tax rate capabilities for countries outside the United States.
---
Infor, an industry cloud solution provider, has announced the Infor Talent Empowerment solution, designed to help organizations personalize career mobility in the workplace. The Talent Empowerment solution provides users with a new employee experience within the Infor HR Talent platform that can help improve employee retention and engagement by empowering individuals with personalized career paths. The personalized career paths are developed with Infor's behavioral assessment Talent Science, which enables companies to go deeper than conventional career journeys.
---
Mendix, a global provider of enterprise application development solutions, has announced its plans to develop an extensive technology partner community to help enterprises and software startups accelerate their digital transformation initiatives. Mendix, a Siemens business, is also part of Siemens Xcelerator, which will help it expand its low-code ecosystem with more technology partners and integrated solutions. Alongside the news, Mendix announced that ISV partner In Motion built a suite of cloud-native solutions to enable and accelerate insurers' sales, claims, distribution, reinsurance, policy administration, and other processes.
---
My Office Apps, a business improvement software provider, has announced a new integration with QuickBooks Online. The new integration provides businesses with a two-way sync between Kechie—My Office Apps' ERP solution—and QuickBooks, meaning data can seamlessly flow between the two systems. For example, when information is updated in Kechie, it will automatically update in QuickBooks Online, and vice versa. Some of the processes that can be synced with the integrations include purchase orders, customers, sales orders, inventory updates, and vendor information.
---
Nintex, a global provider of process intelligence and automation solution, has released details on a transition plan for Nintex Workflow for Office 365 customers. The news comes on the heels of Microsoft's decision to retire its existing Microsoft SharePoint 2013 workflow engine in Microsoft Office 365. Nintex has partnered with Microsoft in anticipation of this announcement and previously announced the Nintex Upgrade Program, which will provide clients with the tools, services, and support they need to create a clear transition path to Nintex Automation Cloud.
---
OneStream Software, a corporate performance management (CPM) solution provider, has launched the OneStream Solution Exchange. The Solution Exchange builds on the OneStream MarketPlace and the OneStream Wave Developer conference to expand the OneStream platform development experience with new partner-built and community-shared solutions. Solution Exchange consists of three solution portals—MarketPlace, PartnerPlace, and OpenPlace—to accelerate the development and delivery of new tools that extend the value of the OneStream platform.
---
Oracle has introduced new capabilities to the Oracle Fusion Cloud Applications Suite to help organizations accelerate their supply chain planning efforts, improve financial accuracy, and increase operational efficiencies. The update introduces new planning, usage-based pricing, AI-powered lead time estimates, and rebate management capabilities to the Oracle Fusion Cloud Supply Chain & Manufacturing (SCM) solution and expanded quote-to-cash processes in Oracle Fusion Applications.
---
Oracle also announced several updates for Oracle ME, an employee experience platform in the Oracle Fusion Cloud Human Capital Management (HCM) solution suite. One of the primary updates is the debut of Oracle Grow. This AI-powered tool connects learning, career mobility, and skills growth in a personalized experience that provides users with self-directed learning, skills development, and visibility into career growth opportunities. The new solution also delivers personalized insights and intelligence guidance in a single interface that pulls information from Oracle Learning, Oracle Dynamic Skills, and Oracle Talent Management.
---
Virtuozzo, a cloud hosting enabler for service providers, has released the 2.0 version of its WordPress hosting platform. The new release introduces an updated user interface allowing automated website deployment and cloud infrastructure management for companies that run their businesses on WordPress. With Virtuozzo's updated Application Platform for WordPress, service providers can offer enterprise-grade and cost-effective WordPress hosting of websites, databases, security, CDN, and associated software stacks.
---
Expert Insights Section
---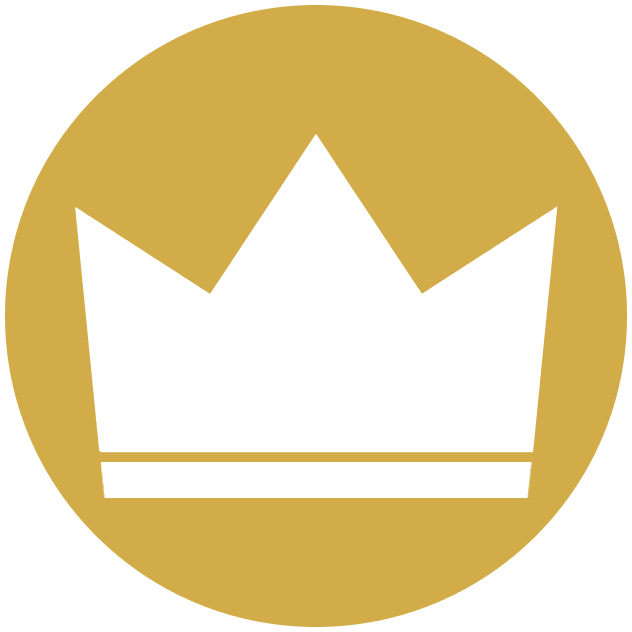 Watch this space each week as the Solutions Review editors will use it to share new articles from the Expert Insights Series, Contributed Shorts videos, Expert Roundtable videos, event replays, and other curated content to help you gain a forward-thinking analysis and remain on-trend with changing industry expectations. All to meet the demand for what its editors do best: bring industry experts together to publish the web's leading insights for enterprise technology practitioners.
---
Robotic process automation (RPA) is the method many organizations use to optimize day-to-day operations. However, becoming an RPA professional is easier said than done, which is where online certification programs can help. With this in mind, we've compiled this list of the best robotic process automation certifications from leading online professional education platforms and notable universities.
---
As part of Solutions Review's Expert Insights Series, Yann Guernion, a Solution Specialist for NetOps at Broadcom, delves into application modernization and whether "microservice vs. monolithic" is still a debate worth having. The article also examines the benefits and limitations that companies can encounter when working with containerization.
---
As part of Solutions Review's Expert Insights Series, Jiani Zhang, the Executive Vice President and Chief Software Officer at Capgemini Engineering, explores how the metaverse might change the industrial product life cycle and value chain. In the article, Zhang explains how research can streamline the design process, how digital layouts can optimize factory planning, and how to predict servicing with environment simulations.
---
For consideration in future WorkTech news round-ups, send your announcements to wjepma@solutionsreview.com.
---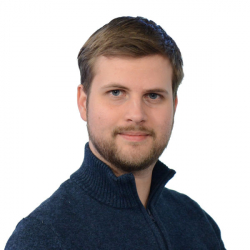 Latest posts by William Jepma
(see all)