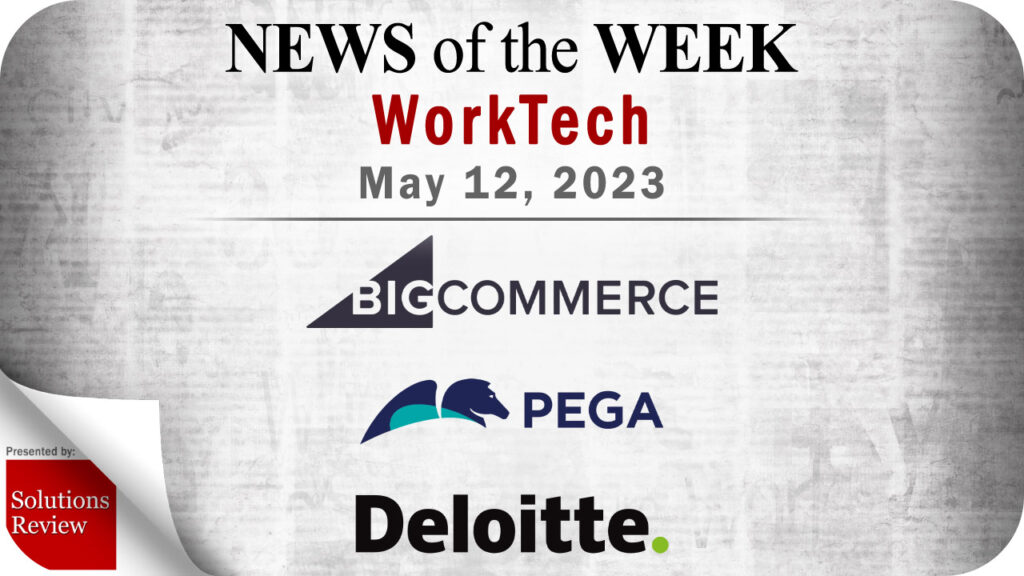 The editors at Solutions Review have curated this list of the most noteworthy WorkTech news from the week of May 12th. This round-up covers announcements and updates from companies like BigCommerce, Pegasystems, Deloitte, and more.
Keeping tabs on the most relevant ERP and BPM news can be time-consuming. As a result, our editorial team aims to summarize the week's top headlines in the enterprise technology marketplace. The Solutions Review editors will compile a weekly round-up of vendor product news, mergers and acquisitions, venture capital funding, talent acquisition, and other noteworthy WorkTech information. With that in mind, here is some of the top WorkTech news for May 12th.
Top WorkTech News From the Week of May 12th, 2023
---
Airtable, a cloud collaboration service provider, has introduced Airtable AI, a new solution for deploying AI-powered applications. The new solution provides Airtable users with AI components and an intuitive, no-code interface designed to make it simple for teams to integrate AI into their data and workflows. Airtable AI includes a collection of pre-built components, templates, and prompts that can be customized and connected to support advanced and creative forms of knowledge work. These capabilities are embedded into Airtable's platform.
---
BigCommerce, an open software-as-a-service (SaaS) e-commerce platform, has announced details of its new partnership with Oracle NetSuite. With their collaboration, a NetSuite-provided integration will be available to connect BigCommerce to NetSuite's business system that helps merchants streamline and automate their financial, inventory, and order management processes. The integration builds upon the existing NetSuite Connector by making it easier for BigCommerce users to connect to the NetSuite solution.
---
Bonitasoft, an open-source digital process automation solution provider, has announced the first delivery of Self-Contained Apps technology to its process automation platform. The new capabilities are part of Bonita 2023.1, the latest release of the company's flagship platform. However, these Self-Contained Apps are independent of the Bonita platform, which provides companies with several time and cost-saving benefits. These include less complex development times, faster application deliveries, simpler application scaling, enhanced development team efficiency, and lower costs for application maintenance.
---
Certinia, a platform for services businesses, has appointed Rick Caccia as Chief Marketing Officer. The news comes on the heels of Certinia announcing its rebrand from FinancialForce. As Chief Marketing Officer, Caccia will report to President and CEO Scott Brown, serve as a member of Certinia's executive team, and oversee the company's Brand and Creative, Product Marketing, Global Communications, Demand Generation, Digital Marketing, and Marketing Operations. Caccia has over twenty-five years of experience in marketing across the enterprise SaaS, data management, and security markets.
---
Cognizant, a global professional services company, has announced an expanded partnership with Google Cloud, an enterprise cloud computing provider. The partnership is powered by Google Cloud's industry-leading AI product suite. It will accelerate the adoption of artificial intelligence (AI) by businesses worldwide by helping them create, migrate, and modernize their AI journeys. Additionally, Cognizant will open new Google Cloud AI Innovation Centers in San Francisco, London, and Bangalore.
---
Contentstack, a composable digital experience platform (DXP) provider, has announced the general availability of Contentstack Launch. This "first-of-its-kind" integrated front-end hosting service enables customers to build and push front-end code with a few clicks. The news was announced as ContentCon, the company's second-annual user conference. Also at ContentCon, Contentstack launched the Contentstack Academy and the Go Composable resource site, which will help businesses accelerate their adoption of composable digital technologies that drive digital transformation strategies.
---
Deloitte also announced that it's expanding its partnership with Google Cloud. The expansion will bring Google Cloud's advanced generative AI capabilities to companies across industries. The companies will build and scale solutions that address the growing demand for Google Cloud's Generative AI capabilities and help clients solve business challenges. For example, Deloitte's Generative AI practice will utilize several Google Cloud technologies to bring new solutions to the market.
---
Analyst house Gartner, Inc. recently released the 2023 edition of its Magic Quadrant for Manufacturing Execution Systems, identifying eighteen of the marketplace's most significant manufacturing execution system (MES) vendors. The researchers behind the report—Rick Franzosa and Christian Hestermann—evaluated each listed vendor's strengths and weaknesses and ranked them on the signature "Magic Quadrant" graph.
---
Newgen Software, a global digital transformation platform provider, has launched RMS 4.0, an upgraded version of its Records Management System. The latest version introduces several user experience (UX) enhancements and expanded security functionalities, including built-in authentication mechanisms that ensure deeper security and compliance. The UX additions include a modern user interface and a customizable dashboard that, together, will enable seamless experiences and unified views of record information.
---
Pegasystems, a low-code platform provider, has launched Pega Process Mining. This new tool will make it easier for customers of all skill levels to find and fix the process inefficiencies that hinder their business operations. These new process mining capabilities—alongside generative AI-ready APIs—will be seamlessly integrated into the Pega Platform, providing businesses with a unified solution for continuously optimizing their Pega workflows. Pega Process Mining, which stems from last year's acquisition of Everflow, uses AI and dedicated algorithms to model and analyze their processes 'as-is' lifecycle based on event log data.
---
Robin, a hybrid workplace experience company, has announced the rollout of new AI-powered automation functionalities designed to streamline the process of scheduling in-office visits, fully automate the end-to-end desk booking experience, optimize space utilization, foster employee connections, gather workplace insights, and ensure people have the space they need to do their best work.
---
Zscaler, a cloud security provider, has announced new advancements for Zscaler Digital Experience (ZDX), an integrated solution that provides users with end-to-end visibility and IT troubleshooting capabilities. The new additions to the solution include AI-powered insights that empower IT operations and service desk teams with the insights, diagnostics, and remediation they need to ensure flawless digital experiences, support workforce productivity, and accelerate the troubleshooting process.
---
Expert Insights Section
---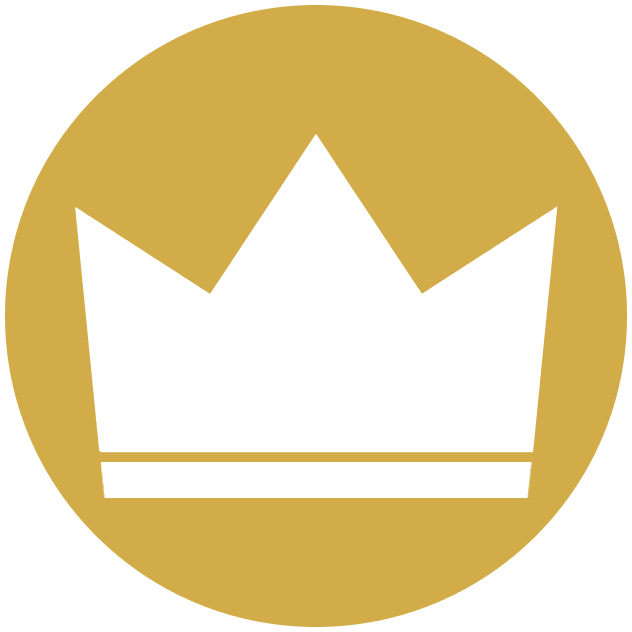 Watch this space each week as the Solutions Review editors will use it to share new articles from the Expert Insights Series, Contributed Shorts videos, Expert Roundtable videos, event replays, and other curated content to help you gain a forward-thinking analysis and remain on-trend with changing industry expectations. All to meet the demand for what its editors do best: bring industry experts together to publish the web's leading insights for enterprise technology practitioners.
---
As part of Solutions Review's Expert Insights Series, Lisa Rabideau, the Senior Director of Product Strategy and Engineering at Deltek, explains why your company's next investment should be Integration Platform-as-a-Service Integration Platform-as-a-Service (iPaaS). In the article, Rabideau explains how iPaaS can help eliminate data siloes, improve business agility, streamline workflows, and serve as the foundation for your business integration strategy.
---
As part of Solutions Review's Expert Insights Series, Dan Shimmerman, the President and Chief Executive Officer at Blueprint Software Systems, outlines a few ways companies can reduce automation costs during a recession. In the piece, Shimmerman delves into the roles citizen development, low-code/no-code development platforms, and intelligent automation platforms can play in cost reduction strategies.
---
As part of Solutions Review's Expert Insights Series, Charles Souillard, the CEO and co-founder of Bonitasoft, explains how composability, containerization, and the move to modern on-prem deployments can power self-contained applications. Other subjects covered in the article include enterprise composability, containerization, on-premise deployments, and what the future might hold for automation and BPM projects.
---
For consideration in future WorkTech news round-ups, send your announcements to wjepma@solutionsreview.com.
---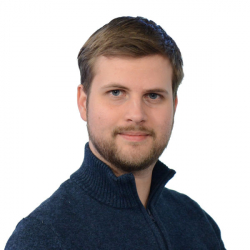 Latest posts by William Jepma
(see all)