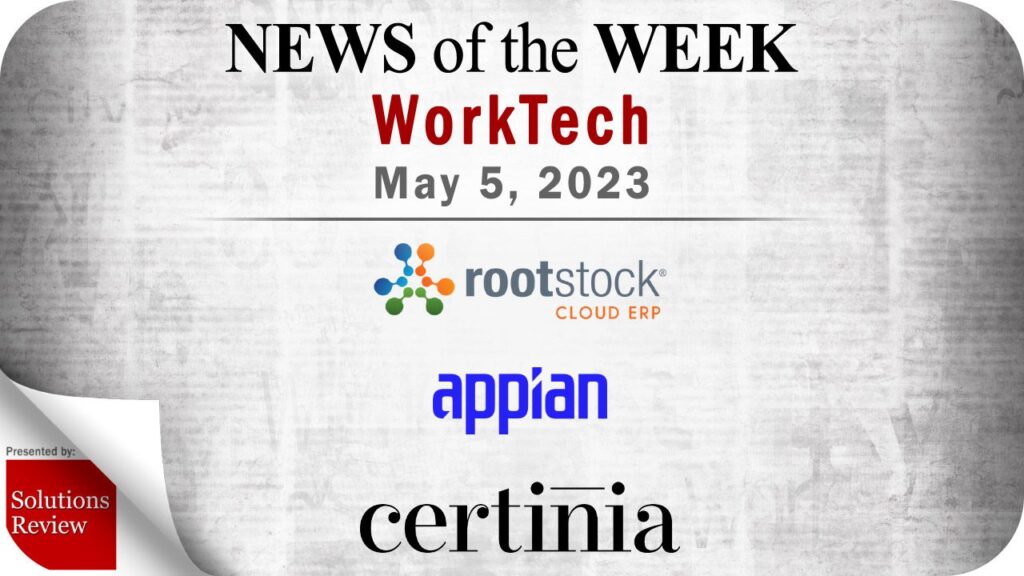 The editors at Solutions Review have curated this list of the most noteworthy WorkTech news from the week of May 5th. This round-up covers announcements and updates from companies like Rootstock Software, Appian, Certinia, and more.
Keeping tabs on the most relevant ERP and BPM news can be time-consuming. As a result, our editorial team aims to summarize the week's top headlines in the enterprise technology marketplace. The Solutions Review editors will compile a weekly round-up of vendor product news, mergers and acquisitions, venture capital funding, talent acquisition, and other noteworthy WorkTech information. With that in mind, here is some of the top WorkTech news for May 5th.
Top WorkTech News From the Week of May 5th, 2023
---
Appian has released the latest version of the Appian Platform for process automation. It introduces new tools to help users build, train, and deploy custom machine learning (ML) models alongside a generative AI integration and enhancements to Appian's automation, data management, and general experience offerings. The new release includes the AI Skill Designer. This low-code solution enables developers of all experience levels to operationalize AI, automate repetitive tasks, and incorporate AI into business processes. Other additions include simplified record action security, customizable Portal domains, and a new contract writing solution. The news was announced at the Appian World 2023 event.
---
Appian also announced a new program to help companies accelerate the value of their process mining initiatives. The "Insight to Action" program is designed to provide mining preparation, analysis, and service hours that help businesses implement process improvements for a one-time fixed fee. Specific offerings in the program include guidance on selecting appropriate processes to mine, process optimization consultations, the transformation of extracted data for particular use cases, process mining analysis, final process mining readouts to validate improvements, and more.
---
Finally, Appian revealed a new partner program to support partner growth and market differentiation. With this program, Appian offers partners an updated partner program structure that includes enhanced and facilitated access to training services, financial rewards, and incentives. For example, the new partner experience consists of a directory to help customers find the best partner for their needs and streamline the process of contacting the partner. The announcement was also made at Appian World 2023.
---
BrillDog, a supply chain technology platform for small-to-medium-sized businesses (SMBs), has announced the general availability of its BrillDog Transportation Management System (TMS). The BrillDog TMS is part of the SaaS-based supply chain suite BrillDog offers and is available for immediate sale and implementation. Features include rate quotes, shipment tracking, basic reports, dashboards, claim filings, bill of ladings creation, and more. BrillDog's TMS is even available in a free version called FreeDog, with two other versions planned for release later.
---
Conga, a global provider of revenue lifecycle management solutions, and Accenture have announced details on a new strategic partnership to help clients transform their revenue lifecycle management processes across price quotes, contracts, fulfillment, renewal services, and more. The partnership will combine Conga's revenue lifecycle management solutions with Accenture's advisory, delivery, and industry experience to help organizations worldwide streamline and automate revenue processes to drive more efficiencies and support continued business growth.
---
FinancialForce, a software platform for services businesses, has changed its name to Certinia as part of a rebranding initiative to better align with its evolution as a Services-as-a-Business (SaaB) platform. Certinia's Services-as-a-Business platform includes solutions for customer success, services CPQ, ERP, professional services automation, and FB&A to help users improve customer experiences, accelerate growth, and deliver services. Other functionalities include a standard set of process flows, data elements, and a cloud architecture that "connects the dots" across an organization.
---
Mabl, a SaaS platform for low-code intelligent test automation, has announced a new API load-testing tool that enables engineering teams to assess how their application might perform under production load. The new offering will be seamlessly integrated into Mabl's SaaS platform, allowing users to maximize the value of existing functional tests, reduce infrastructure costs, shift performance testing earlier in development lifecycles, and unify functional and non-functional teams.
---
Pigment, an enterprise-grade business planning platform, has announced the launch of Pigment AI, a new tool to help business teams make faster, more informed decisions. The tool will help financial, sales, and HR teams bring data together from multiple sources, making conducting analysis, modeling, and reporting easier with a single source of truth. Features include data querying, automated analysis, pattern identification, smart insights, automated reporting, and assisted modeling and scenario building.
---
Pipefy, a global provider of low-code automation solutions, has appointed Daniela Catalan as Chief Human Resource Officer (CHRO). Catalan is a veteran human resource professional with nearly thirty years of experience who was served in multiple roles across companies. As Pipefy's Chief Human Resource Officer, Catalan will focus on leading human resources for the company's nearly five-hundred global employees in Brazil, the United States, and Latin America.
---
Rootstock Software, a manufacturing cloud ERP solution provider, has launched Enterprise Insights, a new analytics solution, in its Spring 2023 Release. The new platform is designed to give manufacturers a comprehensive view of their business to chart a better course toward profitability, efficiency, and overall value throughout their various operations. Other additions in Rootstock's Spring '23 release include enhancements to the capabilities in its Financial Management module and an upgraded Lightning experience.
---
SAP and IBM have announced that IBM's Watson technology will be embedded into SAP's solutions to provide users with new AI-driven insights and automation capable of accelerating innovation and creating more efficient user experiences across SAP's application portfolio. For example, SAP will use IBM Watson to power its digital assistant in SAP Start, which allows users to search for, launch, and interactively engage with apps from SAP and S/4HANA Cloud. Additional AI capabilities in SAP Start will also help maximize productivity with natural language and predictive insight capabilities that IBM Watson AI.
---
WalkMe, a digital adoption solution provider, has announced the general availability of WalkMe Discovery. This new tool gives IT executives and enterprise software owners deeper visibility into their enterprise software stacks. With WalkMe Discovery, users can automatically detect all the web-based apps their company is running, who is using what software platforms, and whether those platforms are being used as intended. WalkMe Discovery is available now for free through December 31st, 2023.
---
Expert Insights Section
---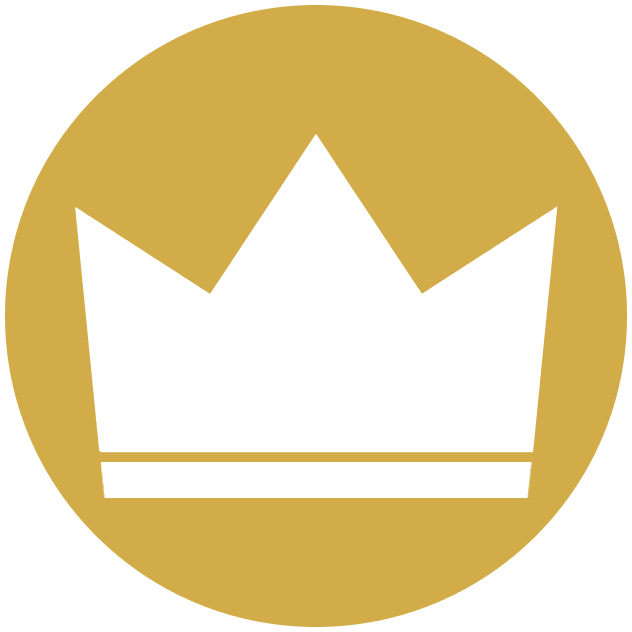 Watch this space each week as the Solutions Review editors will use it to share new articles from the Expert Insights Series, Contributed Shorts videos, Expert Roundtable videos, event replays, and other curated content to help you gain a forward-thinking analysis and remain on-trend with changing industry expectations. All to meet the demand for what its editors do best: bring industry experts together to publish the web's leading insights for enterprise technology practitioners.
---
In this Solutions Spotlight event, the team at Solutions Review has partnered with Deltek, a leading provider of small business and enterprise software for project-based businesses, to provide viewers with an Expert Webinar featuring an inside look at the Deltek Vantagepoint solution. Alongside a live product demo—which will showcase how Deltek Vantagepoint's project command center can help consulting firms deliver more efficient and profitable projects—the Expert Webinar event will feature a Q&A with Sarah Dickinson, Deltek's Manager of Solutions Engineering.
---
Whether public, private, or hybrid clouds—from enterprise resource planning (ERP) and customer relationship management (CRM) to emerging artificial intelligence (AI)-based services and everything in between—a cloud strategy provides companies with the flexibility, security, and low total cost of ownership that they need. With this free ebook, the experts at Broadcom offer an in-depth examination of the automation challenges associated with cloud computing and digital transformation projects.
---
Solutions Review is proud to reach a milestone of 50 vendors featured as participants in its growing selection of virtual event programs. With tech conferences forever changed, Solutions Review has expanded its multimedia capabilities in response to the overwhelming demand for these kinds of events. Since its first virtual event in June 2020, Solutions Review has hosted over 35 exclusive webinars featuring 50 unique vendors with 65 individual segments.
---
For consideration in future WorkTech news round-ups, send your announcements to wjepma@solutionsreview.com.
---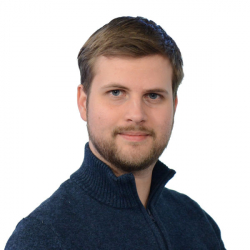 Latest posts by William Jepma
(see all)