The editors at Solutions Review have curated this list of the most noteworthy WorkTech news from the week of October 21st. This roundup covers announcements and updates from companies like Pega, Unit4, Oracle, and more.
Keeping tabs on the most relevant ERP and BPM news can be time-consuming. As a result, our editorial team aims to summarize the week's top headlines in the enterprise technology marketplace. The Solutions Review editors will compile a weekly roundup of vendor product news, mergers and acquisitions, venture capital funding, talent acquisition, and other noteworthy WorkTech information. With that in mind, here is some of the top WorkTech news for October 21st.
Top WorkTech News From the Week of October 21st, 2022
---
Accenture and Sitecore have announced that they are expanding their business partnership to help companies remain agile when responding to market changes and meeting customer expectations across content, commerce, and experience. The companies have collaborated on over 250 engagements worldwide across industries and help their clients develop digital experiences. Their partnership combines Accenture Song's industry and technology expertise with Sitecore's cloud-based digital experience management software.
---
Boomi, a global Software as a Service (SaaS) company, has launched Boomi Disbursement for AWS Marketplace. With the Boomi Disbursement solution, customers can automate revenue recognition and reconciliation efforts, reduce time to payment, and make it easier for AWS Marketplace sellers to understand disbursement reports. Boomi worked with system integrators (SIs), independent software vendors (ISVs), and AWS to develop the new solution, which offers automated features for identifying marketplace seller data, fetching raw transaction data, matching it to customer data, and more.
---
Epicor, a global provider of industry-specific enterprise software, recently introduced several new features for Epicor Kinetic for Manufacturing, one of the products in its Epicor Industry ERP Cloud solution suite. The latest updates in the Fall 2022 release will help manufacturers stand out in the marketplace with industry-specific functionalities, an enhanced mobile experience, expanded integration with Epicor CPQ, improved user experience journeys, and connected services for integrating and optimizing workflows.
---
Oracle has launched several new services for the Oracle B2B Commerce solution to help companies improve customer experiences, introduce new offerings, and reduce costs. The new services are designed to integrate and automate end-to-end B2B transactions and eliminate the disparate processes, systems, and data integration challenges that complicate B2B transactions. As part of the new services, Oracle B2B Commerce will also combine direct connectivity with Oracle Cloud ERP and service providers like FedEx and J.P. Morgan Payments. That integration with J.P. Morgan and FedEx offers users turnkey connectivity with J.P. Morgan Payments, a touchless mobile experience for employees, integrated logistics services, and more.
---
Oracle also introduced a new asset-based service solution for the Oracle Fusion Cloud Applications Suite. The solution—titled Asset-Based Service for High Tech and Manufacturing—is part of Oracle Fusion Service and will be pre-integrated with Oracle Fusion Cloud Supply Chain & Manufacturing (SCM). It is designed to enable businesses to improve how they predict and prevent asset downtime, helping them optimize service efficiency, reduce costs, optimize customer experiences, and maximize the service lifecycle management of assets. The solution's capabilities include automated field service, proactive monitoring, depot repair automation, and proactive maintenance.
---
Pegasystems, the low-code platform provider, has announced a new edition for its Pega Infinity software suite to help companies transform how they deploy apps, create workflows, and deliver experiences for customers and employees. The latest version introduces AI-powered features that business users and IT professionals can use across apps and workflows. Those features include deeper visibility into AI predictions, collaborative visualization tools for data insights, enhancements to the Pega Robot Studio, and the Developer Assistant Panel, which provides AI-driven recommendations for apps and workflows.
---
Ramco Systems, a global payroll software provider, has announced a new partnership with Wagestream, one of Australia's largest charity-backed fintech platforms. The partnership will enable Ramco to extend its real-time pay tracking, money coaching, flexible pay, and financial wellness solutions, including Ramco Global Payroll, to organizations in Australia. Registered employees will also gain access to Wagestream via Ramco's platform, allowing them to check their fitness scores, get personalized financial educational material, transfer a portion of earned wages to cover unexpected costs, track earnings in real-time, and more.
---
The WorkTech Insight Jam is a community web event that shares expert insights and proven best practices for evaluating, deploying, and using ERP, BPM, and CRM solutions. The Solutions Review editors are bringing the best and brightest minds in the WorkTech industry together for a one-day social media gathering. Participants will include industry analysts, experts, influencers, practitioners, and software solution providers under the hashtag #WorkTechInsightJam.
---
Unit4, an enterprise cloud software provider for people-centric enterprises, has entered into a strategic relationship with BDO USA, LLP, a leading accounting and advisory firm. The partnership will combine Unit4's "purpose-built" technology solutions with BDO's industry experience around enterprise transformation, organizational strategy, and technology enablement. The companies will work together to help companies in the international development, non-profit, higher education, local government, and professional services sectors manage their ERP, HCM, financial planning, digital transformation, change management, and other business process needs.
---
For consideration in future WorkTech news roundups, send your announcements to wjepma@solutionsreview.com.
---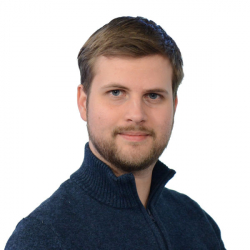 Latest posts by William Jepma
(see all)