Unit4 has announced Industry Mesh, a new multi-tenant industry cloud service designed to equip mid-market organizations with industry-specific ERP and packaged integrations. The first release of Unit4 Industry Mesh will launch in January for service-and-project-focused businesses worldwide, with additional data flows for Unit4's other industries releasing over twelve months. The news was unveiled alongside the announcement of Unit4's acquisition of Compright, a SaaS compensation planning solution.
Unit4 provides next-generation enterprise solutions for people-centric, mid-market organizations worldwide. The company's cloud software brings together Financial, Procurement, Project Management, HR, and FP&A capabilities to a unified platform capable of sharing real-time information with users. Unit4 works with higher education, nonprofit, professional service, architecture, IT, and public sector industries.
With Industry Mesh, Unit4 is building upon its ERPx platform and equipping its customers with new, pre-built data flows and integrations-as-a-service (IaaS). Once it launches in January 2022, Unit4 Industry Mesh will help users reduce the cost and time-to-value of integrations while also providing richer, more consistent data across their enterprise. The first release of Unit4 Industry Mesh will have general data flows with providers like Salesforce, Microsoft Dynamics CRM, Oanda, Dun & Bradstreet, Slack, Microsoft Teams, and more.
Dmitri Krakovsky, the Chief Product Officer at Unit4, says, "Despite recent advances in technology, organizations are spending too much time building and maintaining integrations across disconnected systems. These efforts overwhelm teams and distract them from delivering impact, costing money, creating data errors, and frustrating people. By providing and maintaining a bundle of lightweight data flows to both internal and external apps and data sources, we make them more efficient, more collaborative, and more productive."
Learn more about Unit4.
---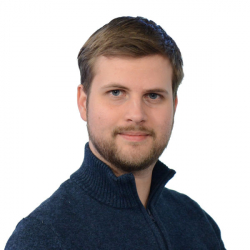 Latest posts by William Jepma
(see all)