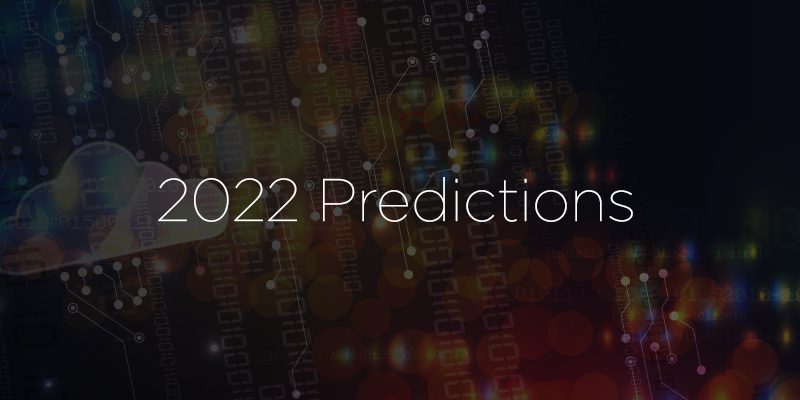 The editors at Solutions Review have compiled a list of predictions from some of the most experienced professionals in the ERP, BPM, and CRM marketplaces. 
As part of the third annual Solutions Review #WorkTechInsightJam, we called for the industry's best and brightest to share their ERP, BPM, and CRM predictions for 2022 and beyond. The experts featured represent some of the top WorkTech solution providers with experience in these marketplaces, and each projection has been vetted for relevance and ability to add business value.
WorkTech Predictions for 2022 and Beyond
---
Miguel Valdes Faura, CEO and Co-Founder of Bonitasoft
A new 'hybrid employee-customer journey.'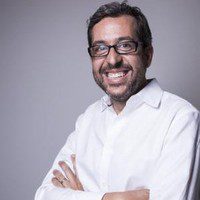 "The pandemic work-from-home experience has brought us the 'hybrid workplace.' What's newly emerging from the hybrid workplace is a 'hybrid employee-customer journey' that integrates both through business process applications. The natural evolution of remote work was accelerated by the pandemic, [and] we'll see more evolution in how companies implement recognition & reward strategies that will impact how they attract retain, and support employees."
Increased focus on digital process automation (DPA) platforms.
"Employees and customers both want painless user experiences, and business apps built on DPA platforms are going to focus more on how everyone involved in critical end-to-end processes has the best possible experience. We'll be seeing lighter, fully autonomous business apps independently deployable anywhere as DPA platforms become able to bundle up each app with all its resources. Hence, they are individually deployable and maintainable anywhere. [Additionally,] Using secure DPA platforms for biz apps allows the tech team to build security at multiple levels for employees and customers. We'll see more focus on how, where, and when to enforce cybersecurity in digital transformation."
---
Chris Ray, an Analyst at GigaOm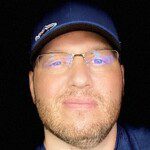 "While the adoption of remote access technology was rapid at the onset of the pandemic, now comes the time to look ahead and figure out what works and what does not. Businesses need to consider zero-trust access technologies (replacing VPN) that can enable the delivery of apps and services through a secure method that leverages properly managed identities. Going a step further, I am seeing a consolidation of zero-trust tech with security tech. For instance, one vendor has combined zero-trust access tech with deception technology. Together, they provide secure remote access and a heightened level of awareness without a significant increase in noise which plagues security teams today."
---
Simon Taylor, CEO and Co-founder at HYCU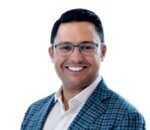 "I see the future of work as supporting an increasingly flexible workforce inside of an increasingly flexible workspace. What I mean by that is that I think people will now feel almost every employer will have a heightened sense of comfort. Comfort with hiring people in relatively remote areas. At the same time, I think there is going to be a working expectation that regular office visits will need to take place, again for that important face-to-face time and collaboration time."
---
Chris Tranquill, Chief of Strategy at Khoros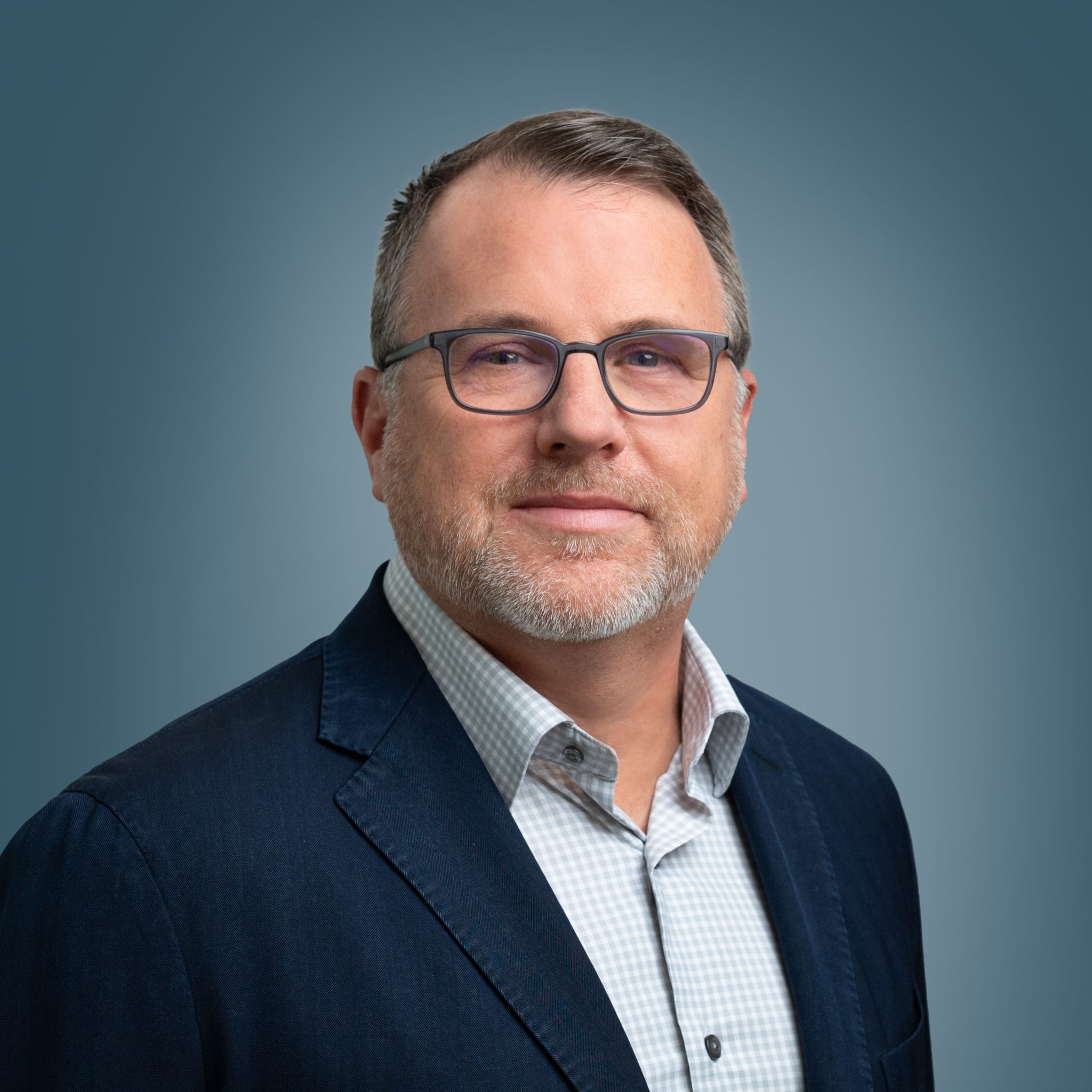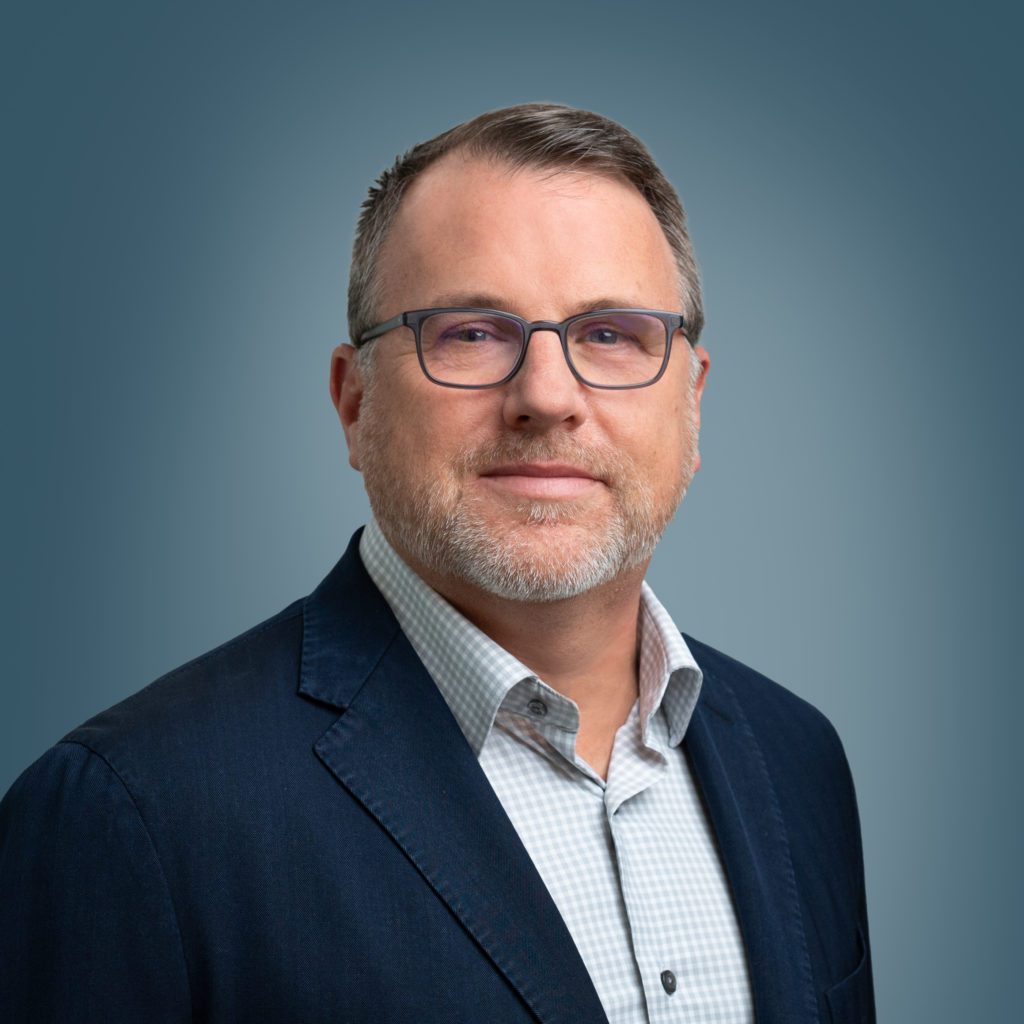 "As brands face mounting pressure to deliver the best customer service, I anticipate that more will leverage peer-to-peer interactions to proactively address and prevent customer concerns and needs. As consumers continue to put trust in online communities and reviews before engaging, the more brands can lean on communities as a direct line to customer feedback—and the more personalized they can make their solutions. We can also expect omnichannel strategies to reign as king. When customers interact with their favorite brands, they demand a seamless experience across every channel. And with surging volumes and worker shortages within call centers forcing the need for more streamlined, connected customer engagement, growth of omnichannel solutions and asynchronous messaging capabilities will only accelerate. This way, an agent should be able to support a customer on any channel while maintaining the customer's contact history throughout their entire journey."
---
Sejal Amin, CTO at Khoros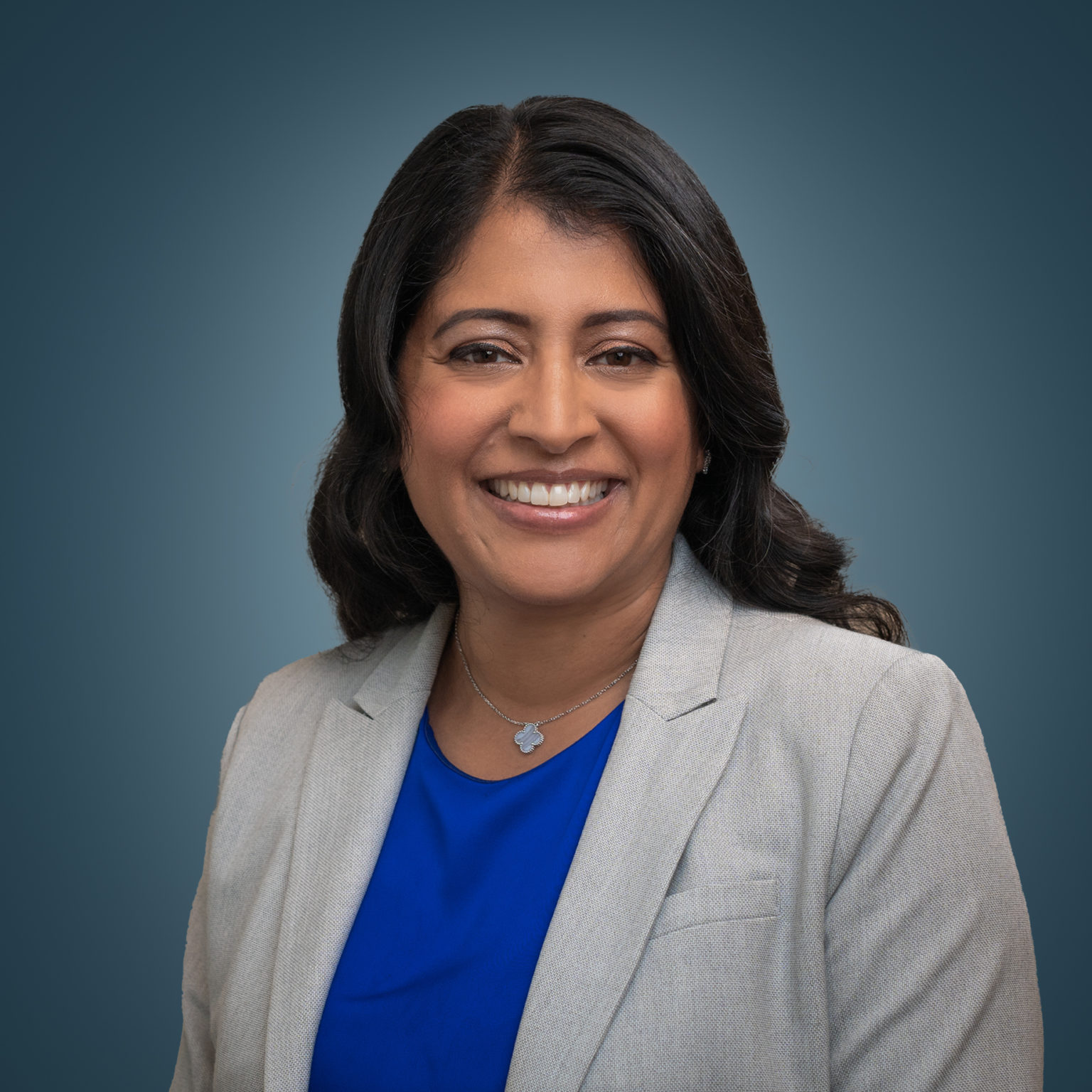 "Today, particularly amid ongoing digital transformation, an understanding of technologies like artificial intelligence (AI) is critical, but more so, solution providers need a strong understanding of ethics in this and other advanced applications. Applications using these technologies grow more intelligent every day, providing us an important opportunity and responsibility as tech leaders to be stewards of ethics. The need for technology skills will scale alongside the solutions they serve in an effort to keep up with the rapid clip of innovation spun up further by the pandemic. In the next year and longer-term, I predict we'll be able to demonstrate how machines and advanced tech help facilitate conversations rather than limit capabilities."
---
Patrick Jean, CTO at OutSystems
Businesses will embrace development platforms to increase developer productivity.
"With tech giants winning the race for scarce developer talent, businesses outside of the tech elite will embrace new ways to stay innovative and competitive with their own teams. Businesses are waking up to the realization that they need technology that works hard to allow their development teams to focus on creativity and innovation, instead of the tedious aspects of software development. This includes technology that handles the critical but undifferentiated tasks of development, constantly updates with the latest cloud technologies, automatically scales, and leverages containers and Kubernetes to make sure development teams deliver world-class application architectures, move fast to meet changing business needs, with low risk. All this while being unencumbered from toil, unnecessary maintenance, and technical debt drudgery."
---
Bruce Temkin, Head of Qualtrics XM Institute
Experience agility building.
"In 2020, just about every organization was forced to deal with radical shifts in customer demand patterns and employee work structures. Even as the outlook for controlling the COVID-19 pandemic improves, people remain unsettled. In a recent global study, Qualtrics XM Institute found that 8 out of 10 consumers believe that customer experience needs to be improved. By learning from what worked over the last year, successful organizations will build on their capability to continuously listen to customers and employees and make major adjustments in what they offer and how they work."
Embracing the great onboarding.
"An XM Institute study estimated that 72.4 million US workers are likely to look for a new job over the next six months. While people have been referring to this phenomenon as 'The Great Resignation,' that misses a critical point: most of these people will be joining new organizations. Smart firms will see this as an opportunity to tap user data to enhance their employment brands, recruiting processes and improve the efficiency and effectiveness of their onboarding efforts."
---
Bob Landgren, SVP at SenecaGlobal
Would you rather drive a car with today's modern features or clunk along with the vehicle you've had for 15 years that's hard to service?
This is the type of choice organizations with old ERP systems face. They know they want a solution with updated features, functionality and security, but don't have the internal resources to figure out what it will take to migrate. I predict that in 2022 firms running older ERP solutions—such as JDE World, which has looming end dates for support—will look for outside experts to audit their system and business processes so they have the info they need to move forward more quickly with migration plans.
---
Alastair Pooley, CIO at Snow Software 
Hybrid working necessitates flexibility and some acceptance of risk from IT leaders.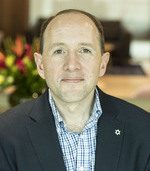 "The pandemic promoted rapid technological changes in working practices and a new, and ongoing, sense of urgency to rise to the challenge. Talking to peers and customers, I know that many IT departments are continuing to implement innovative technology projects, taking on board that doing so will bring about higher levels of risk, which also have to be managed. New ideas and proposals which would have previously been rejected two years ago are now embraced by many traditional organizations. Modern CIOs must bring an agile and flexible approach to deliver what the business wants – revenue growth and increased productivity."
---
Becky Trevino, VP of Product Marketing at Snow Software 
FinOps and ITAM are a match made in the cloud.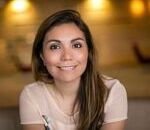 "Cloud-centric companies are increasingly partnering their FinOps and ITAM initiatives to bring cloud and SaaS technologies together in a unified way. I predict more enterprises will want to be viewed as key players in the cloud and distance themselves from legacy architecture – motivating them to lean into a FinOps/ITAM partnership in 2022. At Snow Software, we're seeing this in our own IT management practices, and it's redefining the use cases for SAM; what was once all about IT governance is now about cloud cost containment."
---
Jesse Stockall, Chief Architect of Cloud Management at Snow Software
The hybrid cloud conversation is now driven by public cloud vendors rather than infrastructure/on-premises vendors.
"For the last few years, hybrid cloud was championed by technology vendors who sold on-premises technologies, but now public cloud vendors are offering cloud-like experiences on-premises. This is not a good or bad thing, but as companies decide how to approach their hybrid cloud strategy, they need to consider how much control they want to maintain. By handing their private cloud to a public cloud vendor, companies may lose some control and ability to customize, but they will gain a unified, consistent private cloud experience. Companies need to decide what will be best for their business, but overall the conversation has shifted with public cloud vendors taking the wheel."
Portability is still an issue, and if solved, could be a massive gamechanger for hybrid cloud.
"Organizations are still unable to take full advantage of hybrid cloud (and multi-cloud) because of the challenges of portability. Architecting your technology stack is more important than ever; otherwise, organizations can create silos where their applications and data live in two completely separate environments. Vendors often tout interoperability, but achieving true interoperability requires strategic architecting and maintenance. Whether organizations lock into one vendor for their public and private cloud needs or choose a multi-cloud strategy, companies need to invest time and resources to ensure their technology environment gains the full advantages of hybrid cloud. Portability has been and remains a key element to hybrid cloud ROI."
With so many different points of view on hybrid cloud strategy, neutral sources of expertise, such as analysts and system integrator partners, are more critical than ever.
"Technology vendors differ greatly in how they approach and think about hybrid cloud. If a company is talking with a public cloud vendor or a data storage vendor, those two company perspectives on hybrid cloud can differ greatly. This can be confusing for organizations trying to decide which strategy is best for their business. This is not to say that vendor sales reps shouldn't be relied on for expertise, but their POV will be heavily defined by the technology they sell. Buyers need to be aware of these differing points of view and seek more neutral sources of expertise such as analysts (who are consistently writing about the hybrid cloud) and system integrators to get a more holistic understanding of what their organization needs."
---
Uri Nativ, the CPO and Co-Founder of Torii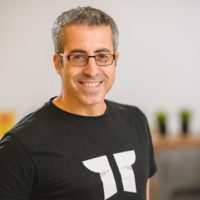 "As 40 million or more people join the Great Resignation (and subsequent Great Onboarding), IT teams need more effective ways to manage departures and arrivals, and they need these technological improvements now. As many as 89% of employees have reported being able to access sensitive corporate applications after leaving the company. Simultaneously, 42% of millennials say they would leave a company due to the 'substandard technology.' This cycle of departures and arrivals creates millions of dollars in waste, data protection issues, and ballooning operational overhead because it doesn't just happen once; it happens 80 million times across thousands of users and hundreds of applications. In 2022, IT organizations will rely more on software to manage their software. They will find software tools that make it easy to identify all the applications that employees can access and give them the ability to streamline, automate, and reduce that massive risk exposure; financial, governance, and operational. The pain of offboarding and onboarding won't go away in 2022, but it will push many teams to rethink their tool stack and let software manage software."
---
Rafael Sweary, the President and Co-Founder of WalkMe
More and more software will be marketed to organizations of all sizes, creating a technology overload on employees.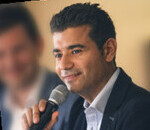 "Given the large number of startups that have been able to raise money over the past 2+ years, we will see more offerings available for organizations to add to their tech stacks, resulting in a, 'There's a system for every problem,' kind of problem. And as we saw during the pandemic, organizations bought—a lot. In 2022, we will see organizations analyzing and measuring those investments they made to their technology stack. What's working? What's not? It's time to reap the benefits. It's no longer going to be ok to have shelfware. For years, organizations have been running analytics on their websites but not doing the same for their other tech platforms, software, and apps. The shift to the need, and mandate, for analytics on all tech investments, is coming, if not already here. No one can justify spending millions without proving its worth through strong analytics."
As part of the 'measure what you got' stage, organizations will use analytics and data to see how well employees use the technology platforms provided to them.
"Organizations will be able to see where employees are being held up if their tech investments are proving productive and where improvements can be made. As such, the user experience will become paramount for true digital adoption that will lead to greater returns on organizations' technology investments. And while technology is indeed digital, the user is human. Those organizations that bridge the gap between the digital and the user will achieve greater ROI."
---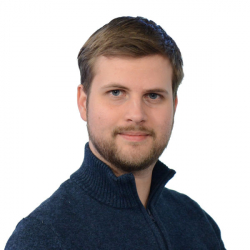 Latest posts by William Jepma
(see all)