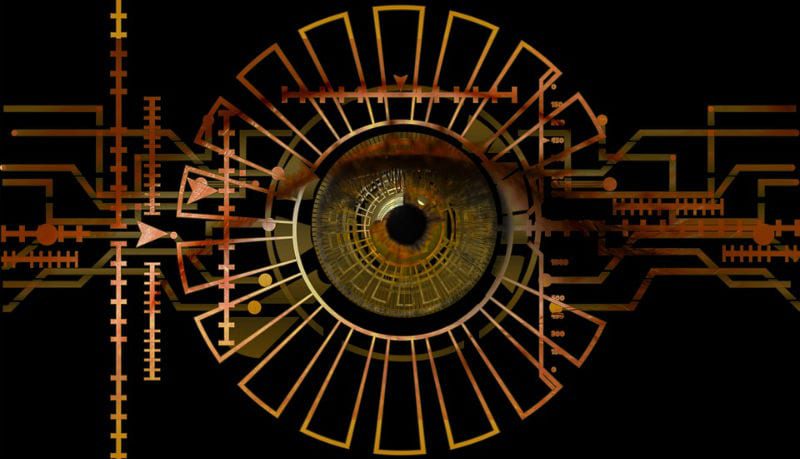 What 4 obstacles stop your business' identity authentication success?
Identity authentication naturally forms the core of your enterprise's identity and access management platform. In fact, identity authentication must serve as the foundation for your other IAM and privileged access management capabilities. Authentication contributes to your modern digital perimeter; it helps ensures proper role management and regulatory compliance.
After all, if you can't verify your users, how can you ensure their permissions remain consistent and appropriately limited? How can you govern their identities and ensure compliance? Without strong identity authentication, how can your enterprise keep hackers out of your IT environment?
To help strengthen your enterprise's identity authentication, we compiled the 4 obstacles hindering its success. Keep an eye out for…
1. Failing to Meet Privileged Access Standards
While traditional identity and access management solutions offer identity authentication, privileged access management (PAM) specializes in it. Not only do PAM solutions help protect your super-users—those empowered to remake your databases—but also your regular users. Indeed, PAM solutions help ensure full verification and fulfillment of the Principle of Least Privilege. Moreover, privileged access management facilitates password hygiene, which locks down credentials from abuse. 
However, enterprises continue to struggle in deploying and maintaining PAM solutions. According to a recent study by solution provider Thycotic, 28% of security found the biggest challenge is convincing team members to use the PAM solution. 85% of enterprises don't meet basic PAM security standards.
How can you improve your PAM standards and thus your identity authentication?
First, make sure your business uses a PAM solution which matches your enterprise use-case. Using a solution which can't verify your distinct users does not benefit your business.  

Second, deploy your privileged access management solution via the cloud. This facilitates its effectiveness across your organization regardless of its IT environment and protects against modern threats.

Third, work to ensure employees and super-users work with your PAM solution and its identity authentication. Workarounds can put your enterprise in extreme danger.
2. Weak Password Policies
No matter how strong your identity authentication policies and strategies, you still need your employee's participation. The best way to ensure that participation, in turn, is to strengthen their password security behaviors through strong policies.
Cybersecurity experts saddle passwords with a poor reputation—a reputation not undeserved. Indeed, even the most amateur of hackers can crack passwords with easily acquired programs. Alternatively, hackers can use information gleaned from social media to guess users' passwords with alarming accuracy. If the users based their passwords on their own lives, hackers may already have it.
In addition, hackers frequently collaborate with each other to use stolen users' credentials. As recent discoveries indicate, they can compile stolen passwords for several breaches into easily accessible databases. Other threat actors use these databases for their attacks, especially credential stuffing attacks.     
Oftentimes, users' own behaviors weaken their passwords further. Many employees still use credentials found on the Worst Passwords List—including 123456, the iconic terrible password. Due to the sheer volume of passwords users must remember, they tend to repeat their credentials across multiple accounts.
Obviously, repeating passwords decreases the integrity of your identity authentication; it makes credential stuffing attacks far more effective and increases the chances of guessing. What can your enterprise do to solve this problem?
First, mandate unique passwords through password vaulting and regular password resets. Employees should never use a previously used password to access your network.

Second, mandate more strict password creation requirements. Full phrases are stronger than random letter and number combinations, and your identity authentication policies should reflect this truth.

Third, users should never share their passwords under any circumstances, even with trusted colleagues.
3. Failure to Deploy Multifactor Authentication
Single-factor identity authentication is the true culprit behind so many enterprise-level data breaches. Passwords by themselves prove inadequate protection against cyber attacks. However, even sophisticated biometrics falter when it serves as the only defense against external and internal threat actors.
Every obstacle you place between your databases and digital assets adds another layer of safety against hackers; while no digital perimeter can guarantee 100% safety, stronger perimeters can deflect the vast majority of hackers.
In fact, a strong digital perimeter through identity authentication can deter most hackers from even targeting your business. Hackers prefer easier targets, and won't bother attacking one with strong cybersecurity.
Multifactor authentication factors can include passwords, but they can also include:
Geofencing.

Time of Access Request Monitoring.

Physical Biometrics.

Behavioral Biometrics.

Hard Tokens.

SMS Messaging.
Granted, two-factor identity authentication can help secure your enterprise as well. However, while two-factor authentication may prove stronger than single-factor authentication, it may not hold up to hackers' attacks.
For example, many two-factor authentication systems use SMS messaging to a mobile device as the second factor. Unfortunately, hackers can now subvert these messages, tricking users into giving up their credentials unwittingly.  
Instead, you need multifactor authentication across your enterprise, regardless of your users' permissions.
4. Not Modifying Your Identity Authentication
Your enterprise needs identity authentication to best serve both your employees and your customers. Of course, how you deploy your authentication must depend on who you aim to protect and who you need to verify. Failing to do so can result in inconsistent identity enforcement or disruptions to your business processes. Your users' roles in your enterprise matters significantly.   
For instance, customers benefit from smoother identity authentication processes which don't impact their user experience; these can involve social media sign-on rather than elaborate multifactor authentication. While this leaves their accounts more vulnerable, enforcing too many requirements to their access can lead to customer abandonment.
Meanwhile, for your more regular users, you can balance their experience with your need for identity management through step-up authentication. Step-up authentication asks for more authentication factors as the sensitivity of the access requests increases. Logging into the network requires only two identity factors whereas requesting access to sensitive assets requires five or more factors.
Don't let these obstacles to identity authentication leave you vulnerable. Get started on improving your authentication today!  
If you want to learn more, be sure to check out our free 2019 Buyer's Guides. We examine the top vendors in the field and their key capabilities.
Also, you should check out Identiverse. Identiverse 2019 is coming soon, and now's the time to sign up! Use the discount code REGISTERNOW19 when you register before May 31 to save $250! You can sign up here!

Latest posts by Ben Canner
(see all)