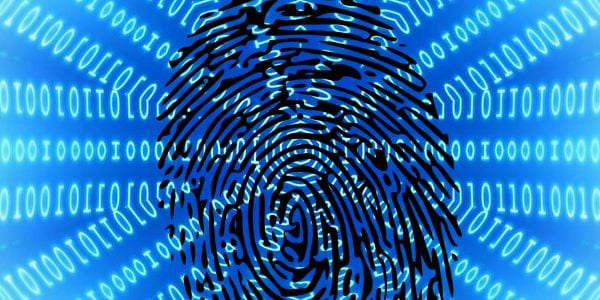 Times are changing. Too many businesses still rely on username and password combinations—the simplest, oldest form of authentication—to secure their credentials. It turns out, passwords aren't very secure at all.  Many organizations are looking to modernize their Identity and Access Management (IAM) solutions and practices through Multifactor Authentication (MFA).
A fundamental part of organizational information security, MFA adds an additional step (or factor) to the authentication process. Typically the additional factor involves pairing something the user knows, such as username and password, with an action or something the user has, such as an SMS message to their phone, an email, or a token.
In order to do that, IT workers, CIOs, and CISOs need to conduct extensive research to correctly plan, assess, and deploy the right solution for their organization. With that in mind, we've compiled a list of the 4 best buyer's resources for evaluating Multifactor Authentication solutions. Since each organization needs a tool to match up with their own specific use cases, these resources allow researchers to sift through solutions that satisfy a wide range of MFA requirements.
Optimal IdM Buyer's Guide to Multi-Factor Authentication
Optimal IdM's guide to MFA takes a tactical approach to exploring your options, focusing on the three elements at the core of MFA: scope, usability, and means of delivery. Their guide is designed to help companies across every vertical analyze their needs for access control and regulatory compliance, so that MFA isn't intimidating–it's just another business norm.
You can download the guide here.
Okta Multi-factor Authentication: Moving Beyond User Name & Password
Okta's whitepaper on Multifactor Authentication is geared to engineering and product leaders, outlining best practices for moving beyond the typical username/password paradigm that might prove more security risk than security measure. Hackers are stepping up their game to steal credentials, and you need to match them in stopping them.
You can download the guide here.
Ping Identity: Multi-Factor Authentication Best Practices for Securing the Modern Digital Enterprise.
Ping Identity's whitepaper proposes best practices, such as native applications and multiple touchpoints, for customer and enterprise deployments of step-up MFA, exploring a risk-based approach that combines dynamic step-up authentication with passive contextual mechanisms, such as geolocation and time of day. They also provide a MFA glossary for the newcomer.
You can download the guide here.
Solutions Review Identity and Access Management Buyer's Guide
The Solutions Review Identity & Access Management Buyer's Guide provides you with an easy-to-digest swatch of information to help you with your selection process for Identity Management vendors, including MFA. With the top 28 Identity & Access Management solutions providers profiled, this resource allows for easy comparison. You will also be armed with the knowledge to ask the right questions to potential MFA vendors as well as yourselves to make the best decision possible.
You can download the guide here.

Latest posts by Ben Canner
(see all)