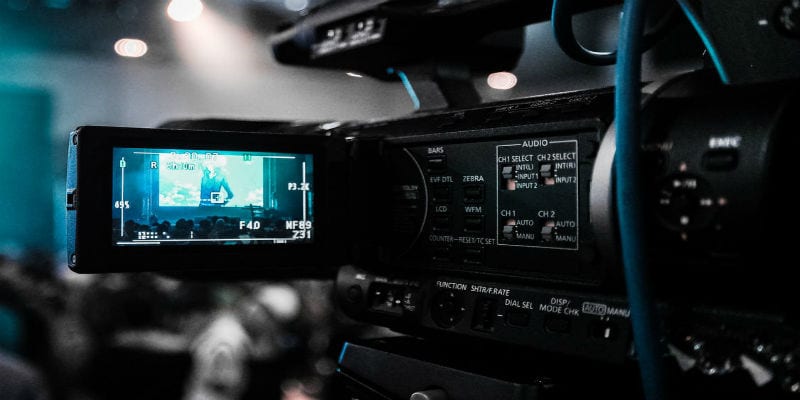 Interested in watching identity management insight videos to improve your 2019 cybersecurity strategies? How about identity management videos that could bolster your efforts in the coming year? We compiled 5 of our favorites and present them for you now!  
Here at Solutions Review, we feel positively excited about the upcoming IAM Insight Jam on December 10. 
For those not yet aware, the Identity and Access Management (IAM) Insight Jam takes place on social media platforms; primarily, we will share the insights on Twitter, LinkedIn, and Youtube. In fact, the day shall feature IAM insights from solution providers and identity experts in the form of videos, best practices, customer success stories, and predictions for 2020. 
In fact, you can learn more about the IAM Insight Jam in this video!  
However, we want to provide you with a taste of the knowledge you can glean from participating in the Insight Jam! Therefore, we present five identity management insight videos from our own Youtube channel. Hopefully, you can find them enlightening and informative for your enterprise's cybersecurity. 
5 Identity Management Insight Videos for 2019 and 2020
1. What is Privileged Access Management? 
Our identity management insight videos examine identity management through its key branches: privileged access management, identity governance, and biometrics. In part, we do this to give enterprises a deeper understanding of the capabilities and emphases of the different branches.
For example, while both focus on identity, privileged access management and identity governance offer different kinds of protections; privileged access management focuses on the authentication and protection of privileged users. Meanwhile, identity governance helps administrators monitor and control permissions on a micro-level. Both prove necessary, but your enterprise's use case may call for the prioritization of one over the other.
In this video, we provide a comprehensive overview of privileged access management. Given that 74 percent of breaches begin with stolen privileged credentials, this is a must-watch.
2. What is IGA? (Identity Governance and Administration) 
Often, identity governance and administration ends up neglected in the cybersecurity discourse. Indeed, no one can overstate the necessity of IGA solutions; they enable you to review your users' permissions, revoke unnecessary ones, and better control temporary permissions for special projects. 
Indeed, identity governance works to supplement your visibility efforts. This is absolutely crucial to modern cybersecurity—you can't protect what you can't see. Don't let visibility issues cloud your strategies. 
3. What is Biometric Authentication? 
The question facing enterprises today is not "when will biometrics affect our business processes and identity management?" Instead, it is "how can we effectively incorporate biometrics into our existing identity strategies?" 
Unfortunately, your enterprise cannot rely on passwords to keep your digital assets safe any longer. Hackers now have the tools or the experience to simply crack or guess most passwords. A simple trip to social media can enable threat actors to bypass most users' security questions. 
While most enterprises cannot and should not give up passwords entirely, they need to bolster their authentication through other tools. Biometric authentication solutions can certainly provide your enterprise with the authentication capabilities you need in the modern age.
4. The Evolution of IAM (Identity Access Management)
Our list of identity management insight videos wouldn't feel complete without a history of identity solutions. Understanding the evolution of identity should shake you out of your complacency concerning IAM; you can't rely on legacy solutions. The threats these past solutions aimed to prevent have fallen out of popularity or have evolved. Above all, you need an evolved solution to match.
In this video, we cover the earliest days of identity from the first password protection to the current age of cloud-security. Where could identity management go in the coming future? Find out here!
5. The Top 13 Data Breaches and Biggest Hacks 
What's at stake in your cybersecurity? How bad could it get, really? 
Enterprises have asked these and similar questions in the past. However, these questions usually lead to failing to implement true identity security. Thus, they never lead to a positive place in terms of cybersecurity. 
Our list of the thirteen worst breaches of all time illustrates what could happen when your enterprise fails to deploy next-gen identity management. Frequently, small businesses are forced to close their doors after a data breach. Large enterprises may ultimately weather the storm; however, a breach can still seriously impact your bottom line and reputation for years to come. 
Learn from these breaches before it is too late. 
More Identity Management Insight Videos to Come! 
Of course, you can learn more about identity management for your enterprise in our 2019 Identity Management Buyer's Guide. We cover the top providers in the market and their key capabilities in-depth! 
Also, you can participate in our IAM Insight Jam on December 10. We're accepting videos, best practices, and more content at our Insight Jam website. You can use the hashtag #IAMInsightJam to keep up with posts, chats, and best practices throughout the day. Further, we'll be examining the future of identity management in detail. In conclusion, now's the time to get excited! Be sure to participate and check it out!

Latest posts by Ben Canner
(see all)