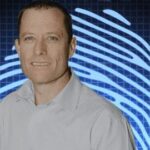 Graham Pearson, the Okta Australia VP, has a list of five predictions for IAM and Identity as a Service (IDaaS) solutions at CSO that you should pay attention to:
1. Business Investment in the Cloud Will Grow
Pearson says that Cloud computing is still in its infancy, but that 2015 will be the year that that will change:
"Gartner predicts that by 2016 cloud computing will become the bulk of new IT spend. At the same time, mindsets of technology leaders towards their role in this new cloud era are also changing. An IBM study found that 60 per cent of CIOs will focus on improving the customer experience and getting closer to customers, and by 2018 they expect cloud architecture to play a critical role in enabling their organisation's strategic vision."
In this wild west of the Cloud, however, more and more of these cloud-based apps will be going up without IT sanctioning their use, even as businesses struggle to keep up with demand for these tools.
2. Security Will Remain a Top Concern
This seems like an easy one. When Pearson applies it though, he comes up with a few more specific predictions. One is that security concerns will continue to present a barrier to cloud adoption, with a quoted survey saying that 74% of IT respondents believing that cloud apps will cause security headaches.
As a result, more and more companies will want to partner with IDaaS providers, because "IDaaS providers focus on security more than any IT department ever could," and can therefore "able to make applications that are both highly secure and highly user-friendly."
Here are 3 specific ways Pearson believes IDaaS can deliver that value:
With SSO, employees no longer have to use sticky-notes or excel sheets to remember countless weak passwords.
Automated, real-time de-provisioning means that IT does not have to manually remove each application account every time an employee leaves the company, thereby mitigating security risks.
Multifactor Authentication (MFA) solutions enable users to work securely from anywhere on any device.
On the other hand, Pearson says that IDaaS providers will need to find a way to effectively communicate these abilities to companies who are scared of the cloud
3. More Business Will Be Conducted Over Mobile Devices
Citing a Cisco study that says "Global mobile data traffic is expected to grow thirteen-fold from 2012 to reach 134 exabytes in 2017," Pearson identifies 5 trends driving the growth of mobile in the business environment:
The Mobile Cloud. The convergence of mobile and cloud has created an efficient infrastructure in which the cloud performs the heavy lifting of computing-intensive tasks while also storing massive amounts of data.
More Devices. 2.5 billion people (35% of the world's population) are forecast to own at least one smart phone by 2015.
New Web Technologies. HTML5, CSS3 hypervisor for mobile devices, cloudlets and Web 4.0 are all driving adoption of mobile computing.
Improved Mobile Bandwidth. Mobile bandwidth is increasing exponentially as 3G, 4G and superfast broadband networks are expanding throughout much of the world and enhancing connectivity of mobile devices.
User Demand. Users have come to expect to be able to access a company's website or applications from anywhere, at any time. Businesses have responded by creating mobile versions of their services that enable this 'always-on' access.
Pearson believes that IDaaS solutions are well positioned to meet the growing security needs generated by the growth of mobile.
4. IDaaS Will Become the Identity Layer for the Web and for SaaS Applications
The advantage cloud platforms provide is the ability to reach across systems and organizations and include external stakeholders such as partners, developers and app developers. Pearson believes that this set of advantages will be very important and will drive adoption for IDaaS solutions.
5. Big Data Will Drive New Insights and Enhance Security
Citing an IDG survey saying that 70% of enterprise organizations who responded are planning to or have already deployed a big data project, Pearson says that IAM can entangle with Big Data in two ways.
The first is where Big Data creates new security vulnerabilities as more and more types and quantities of data are required and must be gathered and incorporated. The need for data security will therefore increase.
On the other hand, IDaaS solutions can help big data projects gain additional insights into customer, partner and employee behavior as good IDaaS solutions collect useful data on all of them.
All in all, it seems Pearson is predicting an increasing need for IDaaS, which Okta conveniently self-identifies as. If he's right, that could mean a big head start for IAM providers who have gone the as-a-service route.
For Pearson's article, click here.

Latest posts by Doug Atkinson
(see all)