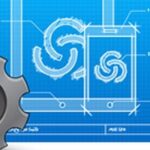 Last week, Centrify, one of the leading Identity Management solutions, launched a developer site for direct access to Centrify's software development kits (SDKs), giving application developers the ability to integrate identity management into their cloud, mobile and datacenter applications. The Centrify Developer Site also "serves as a hub for newly introduced and updated SDKs, technical resources on integration, code samples, interaction with Centrify Developers and the developer community".
"Centrify is a great choice for Memeo C1 customers wanting Single Sign-on and Active Directory integration," said Matt Tonkin, Memeo Inc. director of product management. "The Centrify SDKs for iOS and Android made it easy for our engineers to integrate Centrify with the Memeo C1 mobile applications and get Zero Sign-on for Samsung KNOX. Centrify is simply the best authentication method we have as the user literally just needs to launch the app. The new Centrify site is a welcome addition for central access to SDKs, documentation, samples and many more resources."
With the new Centrify Developer Site, enterprise developers of cloud, mobile and SaaS-based applications now have access to a variety of Centrify User Suite SDKs, including the Mobile Authentication Services (MAS) SDK to integrate mobile applications with Active Directory and deliver Zero Sign-on authentication for mobile applications. In addition, the Centrify User Suite SaaS SDK is now available via the Centrify Developer Site for developers and cloud service vendors to integrate their cloud applications with Active Directory to authenticate enterprise users and deliver Single Sign-on (SSO) when accessing SaaS applications.
"Centrify makes Hall's business messaging experience even better," said Brett Hellman, Hall Inc. founder & CEO. "Our customers had been asking for Single Sign-on functionality to be added to Hall's enterprise offering. Centrify's SDK enabled us to provide our users with a secure and seamless Single Sign-on experience without compromises to security or performance. With Centrify's new site, we will now be able to find documentation, samples, and libraries all in one single location."
The company is inviting mobile application developers and qualified SaaS and mobile companies to "explore how they can jointly work with Centrify to develop integrated mobile and cloud solutions and expand their businesses". In addition to SDKs, this new site is a resource for case studies, tutorials, best practices, and code samples for developers to easily integrate. For more information and to access the new Centrify Developer Site, see: https://developers.centrify.com.

Latest posts by Doug Atkinson
(see all)