Gartner Releases a Magic Quadrant for Identity Governance and Administration – IGA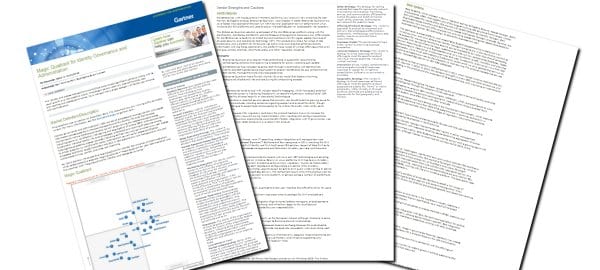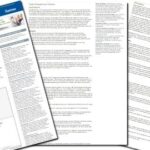 The category of enterprise identity management is changing so fast that Connecticut-based analyst Gartner has released an new Magic Quadrant for Identity Governance and Administration, which consolidates two separate Magic Quadrants —"Magic Quadrant for User Administration and Provisioning" and "Magic Quadrant for Identity and Access Governance."
This new IGA Magic Quadrant is defined by Gartner as "a set of processes to manage identity and access information across systems. It includes management of the identity life cycle that creates, maintains and retires identities as needed, as well as governing the access request process, including approval, certification, risk scoring and segregation of duties (SOD) enforcement." The analyst included 22 solution providers in its four box matrix:
Leaders: Courion, Oracle SailPoint and RSA Eveska (EMC)
Challengers: Hitachi ID Systems, Omada and NetIQ
Visionaries: AlertEnterprise, CA Technologies, CrossIdeas, Dell and IBM
Niche Players: Atos, Avatier, Beta Systems, Caradigm, Deep Identity, e-trust, Evidian, Fischer International, iSM Secu-Sys and SAP
– The advantages and risks of High-Privilege Access
– Assuring confidence and security compliance
– Better security through Privileged Identity Management
As with all Gartner Magic Quadrants, solution providers are sorted based very much on their ability to map against the Gartner category definition which includes the "Ability to Execute" and their "Completeness of Vision".
Gartenr has been tracking this solutions category for some time now and it is clear that they have put a lot of time and resources into this evolution of analysis. As a complement to their published reports, Gartner has also been holding a series of Gartner Identity & Access Management Summits that they describe as a"gathering for IT and business professionals responsible for creating, implementing, managing, and improving IAM programs." They have an upcoming IGA Summit in Las Vegas, NV in December 2014.
The Gartner Identity Governance and Administration Magic Quadrant can be found here for $1,995 or you can get a copy from one of the selected leaders – who appear to be making it available on their sites. And you can certainly download our Free 2014 Identity Management Buyers Guide by clicking here.

Latest posts by Doug Atkinson
(see all)