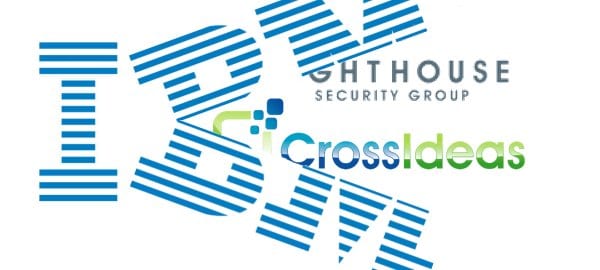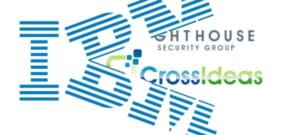 There has been some consolidation this summer in the Identity and Access Management Industry, with two IBM acquisitions worth mentioning that should boost the competitiveness of the IBM IAM platform.
At the end of July, IBM acquired Italian identity and access governance platform maker CrossIdeas in order to improve its offerings in the area of identity analytics, especially in regards to user access processes.CrossIdeas' SaaS platform documents and enforces user entitlement policies to control access to on-premise and cloud-hosted apps while also monitoring "access rights and role management processes for audit and compliance," with the end goal being the prevention of fraud.
CrossIdeas CEO Alberto Ocello said that this technology complements IBM's IAM platform by providing "auditors and risk and compliance managers with a console that displays role analytics, user access and alignment with company access management policies," according to a press release on the acquisition by CRN. The same source referenced industry analysts as agreeing to the benefits for IBM in the deal. Having "visibility into access management processes and user entitlements could provide valuable threat intelligence information for security information event management systems and big data security implementations."
IBM didn't stop there, however. In the middle of August, Big Blue gobbled up Lighthouse Security Group, the IAM providing subsidiary of Lighthouse Computer Services. Solutions Review, at the time of this post, lists Lighthouse and its cloud-focused Gateway Platform as one of the top providers in the identity and access management space. The cloud-aspect of Gateway is one of the big reasons for the acquisition, according to IBM Director of Security Services Latha Maripuri: "This acquisition provides a cloud platform for us to build our future identity management offerings."
Talkin' Cloud, the news site on all things cloud, has helpfully listed out three things you need to know about the IBM acquisition of Lighthouse:
IBM said IAM is "a key control for cloud and mobile adoption," and the acquisition allows it to help businesses transform their IAM programs.
Lighthouse Security Group offers "a less expensive and faster-time-to-value cloud service," IBM said, which helps companies avoid IAM deployment and management challenges.
Kris Lovejoy, general manager of IBM Security Services, noted Lighthouse Security Group is a proven company that offers managed services to "make it easy for businesses" to control their IT security.
IBM definitely has a history of nom-nomming its industry neighbors, especially in areas where the behemoth is looking to expand. IBM seems to be continuing this trend in the identity and access management and cloud security space, buying capabilities like identity analytics and cloud platform technology in order to accelerate its climb up the IAM marketshare ranks. Symantec and McAfee, the two market leaders, had better watch their backs lest a certain three-lettered company take a bite of them too.
For the CRN press releases on IBM's acquisition of CrossIdeas, click here.
For the Talkin' Cloud announcement of IBM's purchase of Lighthouse, click here.

Latest posts by Doug Atkinson
(see all)