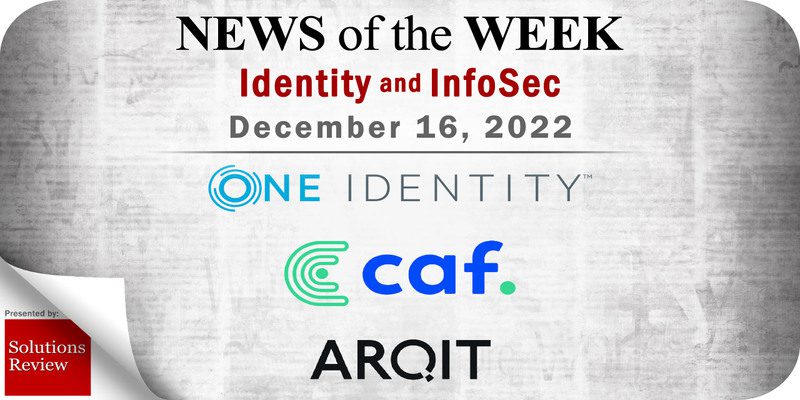 The editors at Solutions Review have curated this list of the most noteworthy identity management and information security news for the week of December 16. This curated list features identity management and information security vendors such as One Identity, CAF, Arqit Quantum, and more.
Keeping tabs on all the most relevant identity management and information security news can be a time-consuming task. As a result, our editorial team aims to provide a summary of the top headlines from the last month, in this space. Solutions Review editors will curate vendor product news, mergers and acquisitions, venture capital funding, talent acquisition, and other noteworthy identity management and information security news items.
Identity Management and Information Security News for the Week of December 16
---
One Identity Study Reveals Wasted Investment on Identity Management Solutions
One Identity, an identity security solutions provider, released survey results showing how misguided enterprise investment in fragmented identity tools is proving insufficient in defending against today's threat landscape. According to the survey of over 1,000 IT security professionals, 96 percent of companies report using multiple identity management tools, with 41 percent deploying at least 25 different systems to manage access rights. However, 70 percent of companies reported they're paying for identity tools they're not actively using. This investment in multiple disparate identity tools is having a direct impact on their overall security posture.
CAF Announces Key Appointments to Bolster Global Expansion
CAF, an identity and authentication solutions provider, announced two new appointments to its Board of Directors in a move that reinforces its strategy to drive business expansion in Brazil and abroad. Andre Edelbrock and Trevor Clarke both co-founded Ethoca, a leading company in online payment systems, risk, fraud and product management. Edelbrock was originally Ethoca's CEO and has been appointed to CAF's Board of Directors. Clarke, previously Ethoca's CTO, joins CAF's Board of Directors as an Observer.
Hacker Claims Breach of FBI's Critical-Infrastructure Portal
A hacker who reportedly posed as the CEO of a financial institution claims to have obtained access to the more than 80,000-member database of InfraGard, an FBI-run outreach program that shares sensitive information on national security and cybersecurity threats with public officials and private sector actors who run U.S. critical infrastructure. The hacker posted samples they said were from the database to an online forum popular with cybercriminals last weekend and said they were asking $50,000 for the entire database. The hacker obtained access to InfraGard's online portal by posing as the CEO of a financial institution, they told independent cybersecurity journalist Brian Krebs, who broke the story. They called the vetting process surprisingly lax. The FBI declined to comment. Krebs reported that the agency told him it was aware of a potential false account and was looking into the matter.
Senate Passes Bill Banning TikTok From Government Devices
The Senate passed by unanimous consent a bill that would ban federal employees from downloading or using the social-media app TikTok on government devices, in the face of mounting national-security concerns. The legislation would still have to pass the House and be signed by the president to become law. A similar bill passed the Senate in a previous Congress but never moved forward in the House.
Uber Suffers New Data Breach; Info Leaked Online
Uber has suffered a new data breach after a threat actor leaked employee email addresses, corporate reports, and IT asset information stolen from a third-party vendor in a cybersecurity incident. Early Saturday morning, a threat actor named 'UberLeaks' began leaking data they claimed was stolen from Uber and Uber Eats on a hacking forum known for publishing data breaches. The leaked data includes numerous archives claiming to be source code associated with mobile device management platforms (MDM) used by Uber and Uber Eats and third-party vendor services. The threat actor created four separate topics, allegedly for Uber MDM at uberhub.uberinternal.com and Uber Eats MDM, and the third-party Teqtivity MDM and TripActions MDM platforms.
Solutions Reviews Announce Vendors to Watch in 2023
Solutions Review's Vendors to Watch is an annual listing of solution providers we believe are worth monitoring in the coming year. To help you keep your finger on the pulse of the marketplace, we've turned our gaze to the future of IAM and InfoSec software. Whether its inclusion in a recent analyst report, the release of an innovative new tool, or a bump in venture funding, these are the IAM and InfoSec vendors that have earned watch list status from Solutions Review for the year ahead. Companies are commonly included if they demonstrate a product roadmap aligning with our meta-analysis of the marketplace. Other criteria include recent and significant funding, talent acquisition, a disruptive or innovative new technology or product, or inclusion in an analyst publication. Throw in data security and quantum security platforms, two killer apps that flared up in 2022– these are the vendors to watch in 2023.
Arqit Announces Partnership with Dell Technologies
Arqit Quantum Inc., a quantum encryption platform, announced that it has signed with Dell Technologies ("Dell") a "Dell OEM Engineered Solutions Pilot Agreement". Dell agrees to preload Arqit's QuantumCloud software on selected Dell hardware devices, enabling Dell sales teams to sell the combined hardware and software as a single SKU to address existing and new customer needs. The initial target market is the US Federal Government, including the Department of Defense (DoD), the Federal Civilian Agencies and the Intelligence Community. Dell sales teams will be able to offer Arqit QuantumCloud software and Arqit sales teams will be able to offer Dell hardware and services in their sales portfolios.
---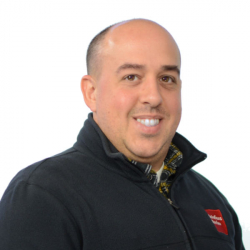 Latest posts by Mike Costello
(see all)