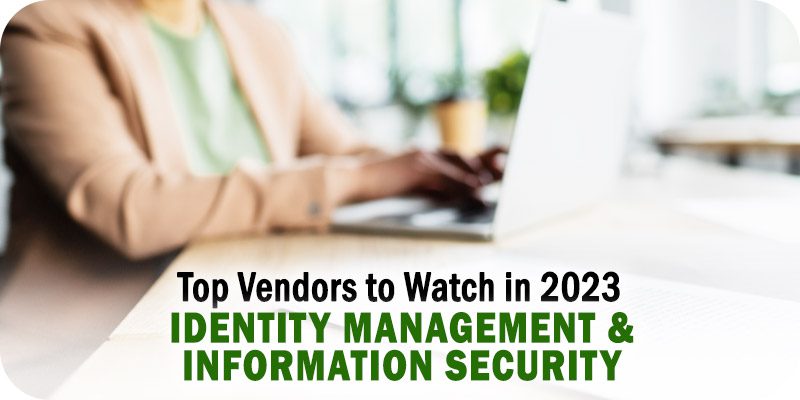 Solutions Review's Vendors to Watch is an annual listing of solution providers we believe are worth monitoring in the coming year.
The process of searching, evaluating, purchasing, and deploying Identity Management and Information Security solutions is more complex than it once was. There's no such thing as a one-size-fits-all approach to IAM or InfoSec software, especially since solutions come in various flavors, and each features a particular set of capabilities, strengths, and drawbacks.
To help you keep your finger on the pulse of the marketplace, we've turned our gaze to the future of IAM and InfoSec software. Whether its inclusion in a recent analyst report, the release of an innovative new tool, or a bump in venture funding, these are the IAM and InfoSec vendors that have earned watch list status from Solutions Review for the year ahead. Companies are commonly included if they demonstrate a product roadmap aligning with our meta-analysis of the marketplace. Other criteria include recent and significant funding, talent acquisition, a disruptive or innovative new technology or product, or inclusion in an analyst publication.
Throw in data security and quantum security platforms, two killer apps that flared up in 2022– these are the vendors to watch in 2023.
Note from the Editor: This list is presented in alphabetical order and does not reflect any form of ranking.
Identity and InfoSec Vendors to Watch in 2023
---
Dig Security is a cloud-based data security platform, featuring "industry-first" Data Detection and Response (DDR) functions. Data security as a stand-alone platform is a recent phenomenon with a number of new solutions emerging throughout 2022, including Dig. Dig emerged from stealth back in May, with $11M backing the startup, followed by a $34M Series A investment just last month. The reason for the rapid follow-up is that the seed round had actually closed (and been used) some time before it was actually announced, and because the emergence from stealth found the company getting a lot of inbound contacts from customers and investors.
HYPR is a passwordless multi-factor authentication (MFA) solutions provider, available across multiple platforms and devices. HYPR has demonstrated tremendous momentum over the past 24 months. The hype behind HYPR has lead a total fund of $97M, including a C1 series funding of $25M just last week. HYPR's solution offers a consistent passwordless authentication experience regardless of the heterogeneity of a customer's infrastructure. Enterprises who have deployed HYPR's phishing-resistant MFA on a worldwide basis include two of the four largest US banks, Fortune 500 manufacturing conglomerates, and global insurance providers.
Open Raven is a cloud-native data security platform purpose-built for protecting modern data lakes and warehouses. This past September saw Open Raven raise $20M in Series B funding. Pelion Ventures led the round with participation from existing investors Kleiner Perkins and Upfront Ventures. This increases Open Raven's total funding to date to $40M. Open Raven discovers data stores on both native and non-native cloud services using a combination of native APIs and machine learning-based fingerprinting (DMAP). The platform is located and operated from Open Raven's cloud with a private, single-tenant design. The platform uses serverless functions within a customer's environment to perform analysis and communicate back to the dedicated Open Raven cluster environment.
QuSecure is a post-quantum cryptography (PQC) solutions provider. Their platform, QuProtect, the "industry's first" end-to-end PQC software-based solution uniquely designed to protect encrypted communications and data with quantum-resilience using quantum secure channels, won the Army's sixth iteration of its open topic prize competition, Expeditionary Technology Search (xTechSearch). This award announcement came just a few weeks after QuSecure was awarded the highly coveted Federal Government Small Business Innovation Research (SBIR) Phase III win. Security in quantum computing has drawn a lot of attention from the US government this year, enough to warrant the Quantum Initiative, which includes the Quantum Computing Cybersecurity Preparedness Act, in which federal agencies need to prepare for the emerging world of PQC.
SandboxAQ
SandboxAQ is an AI-driven quantum security platform has been making waves this year, including breaking off from parent company, Alphabet, and launching as a standalone company earlier this year. SandboxAQ's cybersecurity products enable large enterprises to scale cryptography management across their IT infrastructure, providing CISOs with a single, 360° view of how encryption is used throughout the enterprise. Just last month, the platform announced a partnership with the United States Department of Air Force, as part of the Air Force's attempt to prepare for The Quantum Computing Cybersecurity Preparedness Act, which requires US federal agencies to upgrade to post-quantum encryption.  As part of the contract, the provider will conduct post-quantum cryptographic inventory analysis and performance benchmarking. This new partnership marks SandboxAQ's first military contract since breaking away from Alphabet.
Sentra, a cloud data security company, formally announced its arrival in the U.S. market this year with the opening of its new North American headquarters in New York City. Backed by Bessemer Venture Partners and Zeev Ventures, Sentra enables security teams to gain full visibility and control of cloud data, as well as protect against sensitive data breaches across the entire public cloud stack. The company was recently recognized by Gartner as a Sample Vendor for Data Security Posture Management in the Hype Cycle report for Data Security 2022.
SPHERE is an identity security solutions provider, with a focus on "identity hygiene". Last week, SPHERE announced a $31 million Series B investment led by Edison Partners, a Princeton-based leading growth equity firm, with participation from existing investor Forgepoint Capital. As part of the transaction, Edison General Partner Lenard Marcus will join SPHERE's board of directors. Their platform, SPHEREboard, combines business intelligence, institutional knowledge and industry best practices in a seamless, end-to-end workflow.
Titaniam is a data security suite consisting of Titaniam Vault, Titaniam API, Titaniam Proxy, and Titaniam Plugin. All of which can be installed as stand-alone applications, or as part of the Titaniam Studio platform. Titaniam's Vault is built for high-performance, petabyte-scale, analytic use cases and enables full-featured search and analytics without any decryption or detokenization. Capabilities include structured data analytics with full context, encrypted voice manipulation, and sensitive document text search.  With its ability to release data in all nine privacy preserving formats, support for granular privacy policy, and in-depth reporting, Titaniam eliminates the need for multiple traditional point solutions. Titaniam delivers NIST FIPS 140-2 level security at all times, without loss of functionality.
---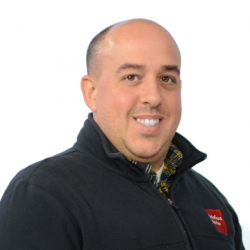 Latest posts by Mike Costello
(see all)