Solutions Review's Vendors to Know in Identity Management Platforms, 2021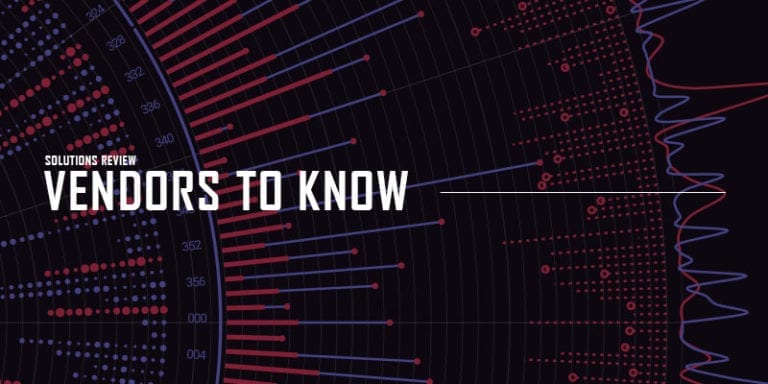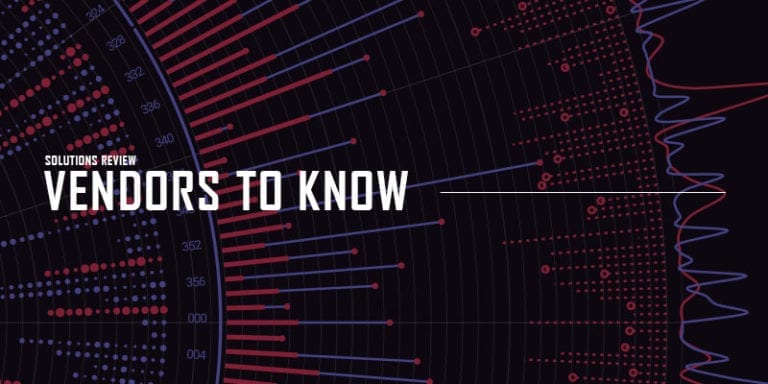 Solutions Review's annual Vendors to Know in Identity Management platforms provides the details on some of the most critical solution providers in the space.
The editors at Solutions Review continually research the most prominent and influential identity management vendors to assist buyers in searching for the tools befitting their organization's needs. Choosing the right vendor and solution can be complicated; it requires constant market research and often comes down to more than just the solution and its technical capabilities. To make your search a little easier, we listed the vendors to know in identity management platforms in 2021. 
Note: Companies are listed in alphabetical order.
Solutions Review's Vendors to Know in Identity Management Platforms, 2021
Avatier 
With its flagship Avatier Identity Anywhere platform, California-based solution provider Avatier offers a suite of independently licensed identity and access management products focused on offering usability and quick time-to-value. Avatier's most prominent strength is its unique approach which extends its IAM automation and self-service capabilities beyond the traditional enterprise use cases. Avatier also allows for delegation of identity security, management administration, password management, and Single Sign-On. 
Auth0
Auth0 provides a platform to authenticate, authorize, and secure access for applications, devices, and users. Auth0 values simplicity, extensibility, and expertise to enable security and application teams to make identity work for everyone in the organization. Auth0's Authentication platform features frictionless logins, Single Sign-On, while its Access Management Platform offers API Authorization and RBAC. Its authentication capabilities include diverse options such as Step-Up and adaptive multifactor to fit with unique use cases. 
Broadcom
Broadcom has folded CA Technologies' end-to-end Identity Management portfolio with its Identity Suite, Secure Cloud IDaaS solution, Single Sign-On, Advanced Authentication, and Privileged Access Management Capabilities. In fact, it renamed its CA Technologies portfolio to the Layer7 Identity Management solution. Layer7 provides an integrated solution for on-premises and cloud application provisioning and governance that manages user identities throughout their entire lifecycle. Broadcom's identity management also increases audit and compliance efficiency through streamlined governance campaigns. 
Curity
Curity serves as a major supplier of API-driven identity management, providing unified security for digital services. The Curity Identity Server operates as an OAuth and OpenID Connect Server; enterprises can use it for logging in and securing users' access to web and mobile apps over APIs and microservices as the business scales. Also, the Curity Identity Server is built upon open standards designed for development and operations. The provider can address the enterprise-grade API security needs of organizations in financial services, telecom, retail, energy, and government services. 
Fischer Identity 
Fischer Identity provides its IAM solution: Identity as a Service (IaaS), an enterprise-grade full-suite identity solution for either your private cloud or on-premise servers. Fischer Identity offers user provisioning for end-user full-lifecycle management, access governance, self-service password management, SSO/Federation, and five-factor authentication to securely manage identities in complex corporate environments. Fischer also offers complete audit logging, over 100 out-of-the-box reports, a complete connector library included in every license purchase, and easy-to-use dashboards. Fischer utilizes point and click configurations to eliminate the need for custom code development and programming.
ForgeRock
ForgeRock offers a unique entry to this list in that it offers one of the only open-source IAM platforms on the market. The ForgeRock Identity Platform is built on Sun Microsystem's open-source IAM projects and includes a set of APIs, allowing for the efficient and rapid development of new services ready for deployment in the cloud. As of 2019 and 2020, ForgeRock also offers the ForgeRock Identity Cloud platform, aimed at helping protect identities on public cloud, on-premises, or hybrid environments. 
FusionAuth
FusionAuth is a single-tenant CIAM solution for enterprise web and mobile applications. Built for developers, FusionAuth's REST API is designed to scale from 1 to 1 billion users without creating complications in service. REST API installs with one command to provide secure on-premises or private cloud identity with login, registration, multifactor authentication, Single Sign-On, email templates & localization, role-based access control, and brute-force detection. FusionAuth also offers flexible password controls to simplify user provisioning and migration. 
HID Global
HID Global offers an array of solutions ranging from biometric sensors and read modules; these include OEM embedded reader modules and finished desktop readers that validate identity using fingerprints or hard tokens. HID Global's solutions can integrate into existing business systems, both analog and digital. Its solutions feature advanced multifactor authentication, credential management, and analytics. HID Global also provides access control systems with support for a wide range of credential technologies. 
IBM
IBM entered the IDaaS market in 2014. Since then, IBM has established itself in the market with its Cloud Identity Service product; a cloud-based identity and access management solution which offers multifactor authentication, SSO, and user lifecycle management. IBM offers its Cloud Identity Service as a multi-tenant model, though some components can be delivered in a dedicated model. Additionally, the IBM Security Identity Governance (ISIG) platform provides strong end-to-end user lifecycle management as well as identity analytics and enhanced password synchronization. 
Identity Automation
Identity Automation's signature RapidIdentity product supports identity governance and administration capabilities, automated provisioning, access, and account management in both on-premise and as-a-service deployments. The solution also boasts secure Single Sign-On access to nearly any enterprise system, multifactor authentication across all applications and databases, and time-based access expiration. In addition, Identity Automation provides provisioning, de-provisioning, dynamic role management, and granular group management. 
Microsoft
Microsoft has worked to strengthen its IAM capabilities since entering the IDaaS market in 2014. It continues to innovate and upgrade its Azure Active Directory (AAD) Premium service. AAD offers comparable capabilities to other major IDaaS offerings and includes access to Microsoft Identity Manager products and other SaaS applications for use with its on-premise systems. Additionally, it provides conditional access and multifactor authentication. Even a vendor this large needs to be on any list of Vendors to Know in Identity Management Platforms.  
My1Login
My1Login seeks to utilize Single Sign-On (SSO) and Privileged Password Management that works with all application types by controlling user access and centralizing identity. The SSO solution works for web, mobile, and non-browser applications in all kinds of architecture. Its Password Manager solutions offer SSO without revealing credentials, audited access to privileged accounts, and permission-based sharing. Additionally, My1Login integrates with web apps, virtualized apps, and even Windows desktop apps without requiring APIs. 
Micro Focus
Micro Focus owns the NetIQ identity and access management suite, a highly scalable set of solutions. This suite is offered with several optional add- ons, such as Access Review—an identity governance add-on—and the NetIQ Access Governance Suite (AGS). Micro Focus's Identity Manager centralizes enterprise access administration and ensures that every user has one singular identity— from your physical and virtual networks to the cloud—with a highly flexible solution and strong provisioning capabilities ideal for a variety of business use cases.
Okta
Okta's Identity-as-a-Service (IDaaS) offering boasts one of the fastest-growing customer bases in the market and the funding to match. The Okta Identity Management Service provides centralized directory services, Single Sign-On, strong authentication, provisioning, workflow, and reporting. All of this is delivered as a multitenant IDaaS with some components operating on-premise. In addition to its strong industry-standard IDaaS capabilities, Okta also provides MDM and phone-as-a-token authentication capabilities for multifactor authentication policy implementation. 
Omada
Omada has nearly 20 years in the identity and access management field. The Omada Identity and Omada Identity Cloud provide an enterprise platform for identity management and identity governance that is available as a comprehensive system. Omada features a flexible data model, excellent dashboards, and powerful reporting capabilities, including closed-loop reporting. User-facing elements of all identity lifecycle scenarios support a flexible data model for user entitlements. Omada also offers specific provisioning services and industry-tailored solutions for several verticals including Banking and Finance, Life-Sciences, Manufacturing, Public, Utilities, and Retail. 
One Identity
One Identity offers solutions with a modular and integrated approach to user account management that provides rapid time-to-value. One Identity does this by offering comprehensive functionality that allows customers to build on their existing security investments. One Identity Manager offers different solution "editions" offered to different industry verticals, including but not limited to communications, banking, insurance, and media services. Its primary strengths include governance, policy management, workflow capabilities, and strong out-of-the-box capabilities. 
OneLogin
OneLogin provides on-demand IDaaS solutions consisting of single sign-on, multi-factor authentication, directory integration, user provisioning capabilities. It also includes a catalog of pre-integrated applications. OneLogin is provided via a multitenant architecture and provides strong capabilities and support for access management policy administration, user directory integration, and end-user self-service. As major proponents of the OpenID Native Applications Working Group (NAPPS), OneLogin has taken a standards-based approach to application integration and established itself as a thought leader in the field of authentication. 
Optimal IdM
Optimal IdM has since evolved into a global provider of affordable identity and access management solutions. The privately held company offers both on-premise solutions, such as its Virtual Identity Server and Federation and Identity Services, and cloud-hosted solutions such as OptimalCloud. OptimalCloud is a cloud-based federation and SSO solution. Optimal IdM also provides a single-tenant IDaaS offering via its Optimal Federation and Identity Services (OFIS), an on-premise software offering. 
Oracle
The Oracle Identity Governance (OIG) Suite is an integrated identity suite that centralizes security for enterprises' applications and web services and provides a single point of contact for support under a single license contract. OIG suite is marketed for, and well-suited to, large enterprise customers with global footprints. Accordingly, OIG is a highly complex, scalable, and flexible product, offering a product that can more than adequately protect small or mid-sized businesses as well. The Oracle Identity Cloud Service (IDCS) became available in late 2016. Oracle is a major player in enterprise IT, with a strong reputation to match its presence. 
Ping Identity 
Ping Identity's Identity Defined Security works to secure workforces and customers both on-premises and remote, allowing the right people to access the right things, securely and seamlessly. Ping Identity works to accelerate its move to the cloud while delivering a rich customer experience. Additionally, Ping Identity can quickly onboard partners as part of its digital transformation. Ping allows employees, customers, and partners the freedom to access the cloud and on-premises applications they need with an enterprise IDaaS solution that includes multi-factor authentication, Single Sign-On, and access security. 
Radiant Logic
A provider of federated identity systems based on virtualization, Radiant Logic delivers standards-based access to all identities within an organization. Its solution, the RadiantOne FID federated identity and directory service, enables customizable identity views built from disparate data silos—along with scalable sync and storage—to drive critical authentication, authorization, and provisioning decisions for web access management, federation, cloud, and cloud directory deployments. 
RSA
RSA offers both IDaaS and traditional identity management and identity governance and administration solutions. RSA Identity Management and Governance (RSA IMG) is a highly scalable identity management suite built from separately licensed components. RSA Via is a highly capable IDaaS suite composed of separately licensed SaaS point solutions including access control (SSO, MFA), governance, lifecycle management, MDM, and adaptive authentication.
SailPoint
SailPoint offers both traditional Identity Management with its IdentityIQ solution as well as IdentityNow, a multi-tenant Identity-as-a-Service (IDaaS) solution. IdentityIQ is offered as a stand-alone, on-premises product with several optional add-ons. SailPoint's Identity IQ is well-regarded for its strong identity governance capabilities and provisioning capabilities. IdentityIQ is also available as a hosted managed service for enterprises strapped for cybersecurity and identity talent. 
Salesforce
Salesforce is primarily designed and marketed as a customer relationship management platform, focused on sales, service, and marketing efficiency and strategy. It entered the Identity and Access Management market in 2013 with the release of Salesforce Identity, an IDaaS solution that is both offered as an independent service and as part of Salesforce's cloud Platform-as-a-Service (PaaS) solution offering. Salesforce Identity features baseline IDaaS capabilities for establishing and enforcing enterprise-level access policy and provisioning. 
Saviynt
Solutions provided by Saviynt enable enterprises to secure applications, data, and corporate infrastructure in a single cloud or on-premise platform. It approaches identity governance and administration holistically, moving beyond core Identity Governance to cloud security, application GRC, and access governance—all within a complete cloud-based solution. Saviynt's platform can facilitate and automate user access reviews, onboarding, offboarding, and lifecycle management. Saviynt solutions can also develop rules and roles based on user data, attributes, and behaviors, and offer suggestions.
SecureAuth
SecureAuth entered the identity security market in 2006, with its SecureAuth Identity Platform with SSO, adaptive authentication, multi-factor authentication, risk-based engine, user life cycle management, and biometric passwordless real-time threat solutions. The SecureAuth Identity Platform is a cloud-based Identity and Access Management solution for securing workforce and customer identities. SecureAuth customers in healthcare, finance, public security, and retail can secure cloud and on-prem apps protecting valuable assets while providing exceptional user experience.
SecZetta
With its Non-Employee Identity Risk and Lifecycle Management Platform, Massachusetts-based solution provider SecZetta offers a suite of independently licensed products focused on offering ease of use and quick time-to-value. SecZetta's most prominent strength is its unique approach to managing nonemployees which includes a system of record for non-employees and extends business processes and delegated management to partners including self-service capabilities to non-employees. Its solutions can help organizations effectively manage, automate and control the business process of working with and engaging third-party, non-employees.
Simeio
Simeio Solutions offers a variety of IAM solutions as both dedicated cloud hosting or on-premise managed services, including the only fully managed IDaaS offering featured in this 2020 Identity and Access Management Buyer's Guide. Simeio offers IDaaS to clients who want consumer IAM and/or CIAM capabilities as a Service via on-premise, hosted on cloud or hybrid with a private cloud option available. Its identity security platform, Identity Orchestrator, allows clients to consume identity as a Service and/or to leverage previous investments and manage its legacy IAM environments with next-generation protection. 
Tools4ever
Tools4Ever develops and provides standardized and affordable Identity Governance & Administration (IGA) solutions that can be implemented within a few weeks and are easily managed afterwards. Tools4ever's software suite includes access management, password management, authorization management, and AD and NTFS auditing tools and capabilities. In addition to identity governance and administration, Tools4Ever also enables self-service resets, centralized access reporting, detailed audit logs, and Single Sign-On. 
Ubisecure
Ubisecure is a European technology provider specializing in high scale customer IAM (CIAM) use-cases. Its Identity Platform is designed to enhance an enterprise's customer-facing applications by providing a high-quality experience to increase customer capture, conversion, and engagement. The Identity Platform offers adaptive authentication, allowing enterprises with strong customer identities to become Identity Providers through MFA and Centralized Authorization Policy Management. A strong entry to round out the Vendors to Know in Identity Management Platforms. 
Those were our picks for the Vendors to Know in Identity Management Platforms, 2021. For more on these Vendors to Know in identity management platforms, check out the Buyer's Guide or the Solutions Suggestion Engine.