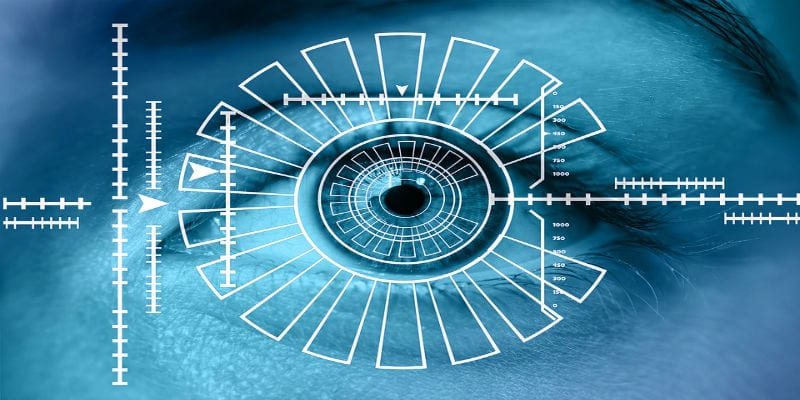 According to a survey of 500 North American and European IT professionals by cloud computing and SaaS vendor Spiceworks, 62% of enterprises already use biometric authentication and 24% plan to adopt it within two years. While only 10% of professionals believe that biometrics alone are secure enough to protect their enterprises, 90% of enterprises are on track to adopt it as part of a multifactor authentication scheme.  
The majority of enterprises, nearly half of those surveyed, use biometric authentication via smartphone scanners. Only a quarter use it to allow access to employee laptops, and less than a quarter on tablets. This suggests that biometrics will be paired with the bring-your-own-devices corporate culture model seeing simultaneous widespread adoption across the United States.
Fingerprints are still the most popular form of biometric authentication with 57% approval, followed distantly by facial recognition at 14%. Even though there is clearly some form of professional optimism concerning biometric authentication adoption, 65% of IT professionals worry that there is a lack of transparency on the potential vulnerabilities of a biometric-based authentication system. Nearly the same percentage—63%—say there isn't enough information on how vendors collect biometric data from their clients. Less than a quarter of those surveyed believe biometrics will replace traditional passwords in the next few years.  
In a statement, Peter Tsai—senior analyst at Spiceworks—said: "Unless technology vendors can address the security issues and privacy concerns associated with biometrics, the technology will likely be used side-by-side in the workplace with traditional passwords or as a secondary authentication factor for the foreseeable future."

Ben Canner is an enterprise technology writer and analyst covering Identity Management, SIEM, Endpoint Protection, and Cybersecurity writ large. He holds a Bachelor of Arts Degree in English from Clark University in Worcester, MA. He previously worked as a corporate blogger and ghost writer. You can reach him via Twitter and LinkedIn.

Latest posts by Ben Canner (see all)