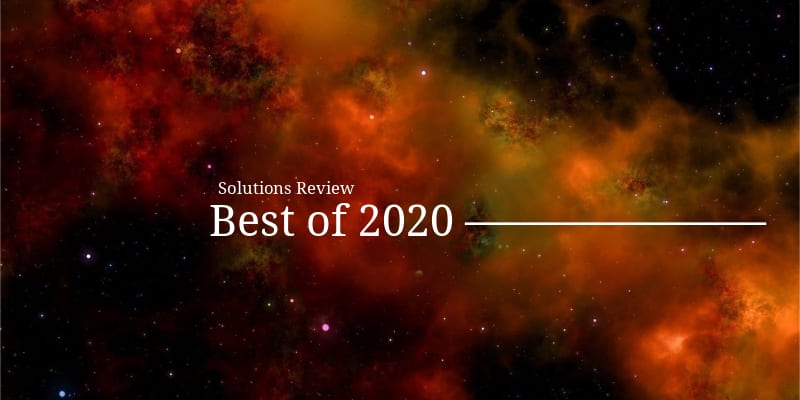 Solutions Review's listing of the top Privileged Access Management vendors is an annual mashup of products that best represent current market conditions, according to the crowd. Our editors selected the top Privileged Access Management products based on each solution's Authority Score, a meta-analysis of real user sentiment through the web's most trusted business software review sites and our own proprietary five-point inclusion criteria.
The editors at Solutions Review have developed this resource to assist buyers in search of the best privileged access management tools to fit the needs of their organization. Choosing the right vendor and solution can be a complicated process — one that requires in-depth research and often comes down to more than just the solution and its technical capabilities. To make your search a little easier, we've profiled the best privileged access management tools providers all in one place.
Note: Companies are listed in alphabetical order.
The 10 Best Enterprise Privileged Access Management Tools for 2020
BeyondTrust
Product:
Privileged Password Management
Description: BeyondTrust focuses on eliminating insider privilege abuse and increasing application visibility. Its Password Safe can reduce the risk of privileged credential misuse through password and session management. Additionally, it features a Cloud Vault to provide vaulting with a cloud-based solution. 
Broadcom
Product:
Layer7 Privileged Access Management
Description: Broadcom's Layer7 Privileged Access Management solution through the granular authorization of users to systems and accounts. Also, it constantly monitors privileged activity to assess for risk and trigger automated mitigations. Other key features include privileged account vaulting and token-based authentication.
Centrify
Product:
Privileged Access Service
Description:  Centrify offers its Privileged Access Service through a cloud architecture. Centrify's capabilities include a shared password vault, application passwords and secrets vault, and credential management. Also, the Centrify Privileged Access Service features multifactor authentication, access request and approval workflows, and secure administrative access. 
CyberArk
Product:
Core Privileged Access Security 
Description: CyberArk offers enterprise-grade, policy-based solutions that secure, manage, and log privileged accounts. Its Core Privileged Access Security solution can help your team discover and manage credentials. Furthermore, it provides session recording and auditing, and risky behavior remediation. Certainly, it belongs with the best enterprise privileged access management tools for 2020. 
Devolutions
Product: Devolutions Password Server
Description: The Devolutions Password Server, provided by Devolutions, features an On-Premises Shared Password Vault. Additionally, it offers privileged session recording & monitoring, privileged account discovery, role-based access control systems, and checkout request approval workflow. The Password Server is a full-featured shared account and password management solution with built-in privileged access components.
Ekran System
Product:
Privileged Account and Session Management 
Description: Ekran System offers the Privileged Account and Session Management solution. This allows businesses to secure access to your Active Directory environment and specify endpoints for access by particular users. Moreover, it can enforce temporary access and automatically generate, encrypt, and manage credentials for privileged users.  
ManageEngine
Product:
PAM360
Description: ManageEngine offers its entry to the best enterprise privileged access management tools for 2020: PAM360. PAM360 provides strict access governance and regulatory compliance capabilities. Also, ManageEngine PAM360 provides just-in-time privilege elevation and context-aware event correlation.  
One Identity
Product:
One Identity Safeguard 
Description: For privileged access management, One Identity offers the One Identity Safeguard. This can automate, control, and secure the process of granting privileged credentials. Moreover, it can perform privileged session management and run privileged analytics for behavioral monitoring. 
Thycotic
Product:
Thycotic Secret Server
Description: Thycotic offers its Secret Server for both the cloud and on-premise IT infrastructures. The latter provides businesses with control over end-to-end security systems and infrastructure; also it offers the option to deploy software within your on-premise data center or your own virtual private cloud instance. Meanwhile, cloud deployment offers no patching or maintenance overhead. 
Xton Technologies
Product:
Xton Access Manager  
Description: The Xton Access Manager works to secure shared privileged and root access with remote contractors. Additionally, it allows for the periodic rotate privileged account passwords and the limiting of privileged accounts. Further, the Xton Access Manager facilitates regulatory compliance efforts by monitoring and recording privileged sessions. 
That concludes our list of the best enterprise privileged access management tools for 2020. To learn more, check out our PAM Buyer's Guide.