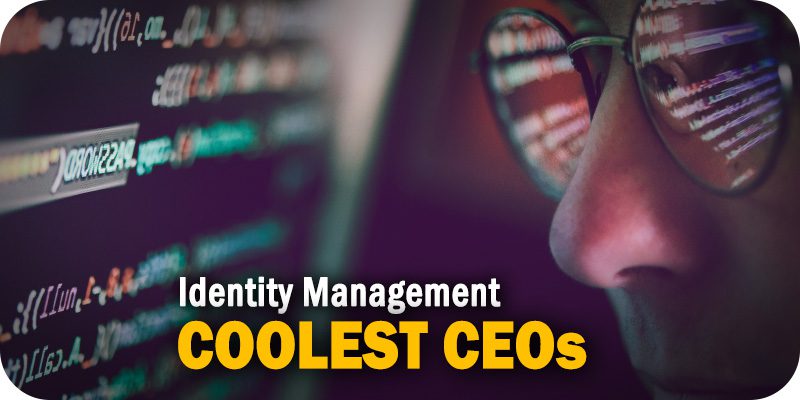 The editors at Solutions Review have examined the top vendors in the identity management space and compiled this list of the six coolest identity management CEOs of 2021.
The chief executive officer (CEO) is at the top of the food chain within an organization. The CEO undertakes many responsibilities, such as developing a strategy and direction and setting the precedent for their business' principles, conduct, and culture. The chief executive is also responsible for building an executive leadership team and allocating funds to match the company's goals and priorities. Some CEOs have even more on their plate, whether they are at the head of the top identity management companies or an emerging startup. Sometimes they can be responsible for more than just the traditional duties and can do anything from brewing coffee to marketing their product.
Solutions Review has compiled this list of the six coolest identity management CEOs based on a number of factors, including the company's market share, growth trajectory, and the impact each individual has had on its presence in what is becoming the most competitive global software market. Some of the top identity management CEOs have been with their respective companies since day one while others are serial entrepreneurs. But no matter their background, each CEO brings a diversity of skills and a unique perspective to the table that allows their company to thrive. 
The Coolest Identity Management CEOs of 2021
Chris Schueler, Simeio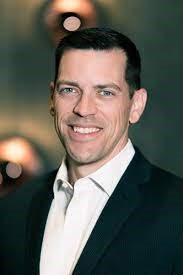 Chris Schueler drives the vision and strategy for Simeio. He joined from Trustwave, where he worked as Senior Vice President of Security Services. Prior to Trustwave, Chris worked with IBM to expand their cloud and security managed services businesses. Chris Schueler received a Bachelor's degree in OMIS from Northern Illinois University and his Master's of Business Administration degree from Auburn University. He is a veteran of the U.S. Army, with 12 years in the Information Operations Center. 
Oren Ohayon Harel, PlainID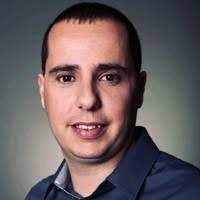 Oren Ohayon Harel is the CEO and Co-Founder of PlainID. Oren's areas of focus and knowledge include cybersecurity, including user identity management, and cross-organizational project development and deployment. Before acting as CEO for PlainID, Oren served as Deputy CISO at one of Israel's largest banks. He has a Bachelor of Science degree in Electrical, Electronics and Communications Engineering from Ariel University. 
Andre Durand founded Ping Identity in 2002 and continues to serve as its CEO. Additionally, Andre founded the identity industry conference, Identiverse, to accelerate the adoption of identity and serve as a community resource for professionals serving the identity industry. Prior to Ping Identity, Durand founded Jabber to commercialize the Jabber open-source instant messaging platform. Jabber was later acquired by Cisco in 2008. Durand holds a BA in Biology and Economics from the University of California at Santa Barbara.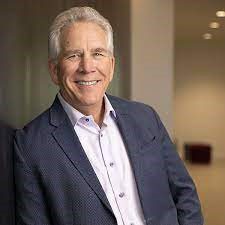 Mark McClain serves as the CEO and Co-Founder of SailPoint and is recognized as one of the highest-rated CEOs by Glassdoor and by EY as an Entrepreneur of the Year. As CEO, he works to build corporate culture, customer satisfaction and writes for industry publications. He has a BA in Economics from Point Loma Nazarene University and a Master's of Business Administration from UCLA Anderson School of Management.     
Arvind Krishna, IBM
Arvind Krishna is the Chairman and Chief Executive Officer of IBM. He leads the building and expansion of new markets for IBM in artificial intelligence, cloud, quantum computing, and blockchain. Additionally, he has enjoyed a 30-year career at IBM. Arvind previously was senior vice president of Cloud and Cognitive Software and general manager of IBM Systems and Technology Group's development and manufacturing organization. Arvind has an undergraduate degree from the Indian Institute of Technology, Kanpur (IITK), and a Ph.D. from the University of Illinois at Urbana-Champaign.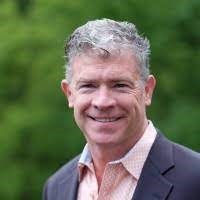 Prior to joining Identity Automation in 2020, Jim spent over twenty years helping buyers gain value from SaaS and software solutions. He began his career in the Enterprise solutions group with Accenture and has since led and grown business in analytics, insights, and identity solutions as a software executive at organizations including Teradata, Peoplesoft/Oracle, and Acxiom. As an entrepreneur, Jim co-founded the pricing optimization organization Spotlight Solutions, which was acquired by Oracle. Jim has appeared on CNBC and speaks frequently at major events.