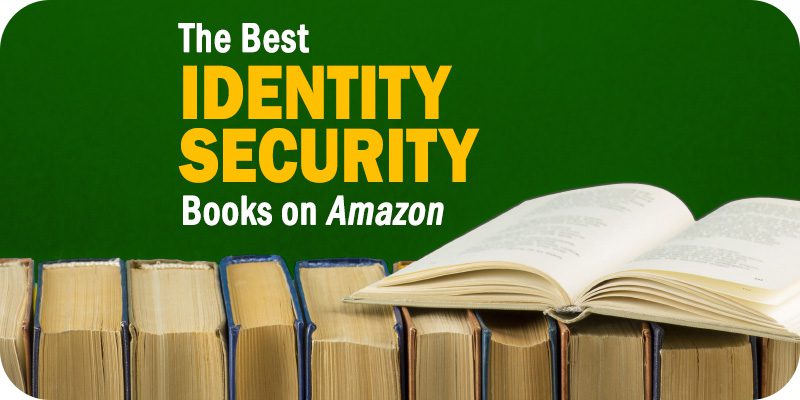 Solutions Review finds the Best Books for Identity Security available on Amazon right now. You need to add these to your collection today. 
Solutions Review frequently shares our finds for essential cybersecurity titles and books every InfoSec professional and IT security team should have on the shelf. Here's one of our lists.
or this list, we wanted to zoom in on a specific branch of cybersecurity – Identity Security – and share the best titles on the subject. These books qualify for this list by being about identity security specifically and having a four-star rating on Amazon at minimum. 
These books are intended for beginners and experts alike and are written by authors with proficiency and/or recognition in the field of cybersecurity.
The Best Books for Identity Security Available Now
Our Take: 
Sirapat is currently a full-time lecturer at the School of Information Technology and DIGITECH at Suranaree University of Technology, Thailand. 
"This book begins with the theoretical background of cryptography and the foundations of authentication technologies and attack mechanisms. You will learn about the mechanisms that are available to protect computer networks, systems, applications, and general digital technologies. Different methods of authentication are covered, including the most commonly used schemes in password protection: two-factor authentication and multi-factor authentication. You will learn how to securely store passwords to reduce the risk of compromise. Biometric authentication―a mechanism that has gained popularity over recent years―is covered, including its strengths and weaknesses."
Our Take: 
Graham Williamson has 27 years of experience in the IT industry, with expertise in identity management. This text is a clear enterprise resource. 

Description: For business managers and CIOs, managing identity data of employees, contractors, business partners, and customers has become an important core capability. This practical guide discusses the impacts of identity management on organizations from a businessperson's perspective. This book will help managers and CIOs understand: • Automating identity provisioning into your access control systems • How to evaluate the maturity of your identity management environment • The difference between authentication and authorization • Why federated authentication is so important and how to get it right.
Our Take: 

Jonathan LeBlanc is a software engineer and the Head of Global Developer Advocacy for PayPal. Prior to joining PayPal, Tim Messerschmidt worked with Neofonie Mobile and Samsung focusing on several mobile projects.
"Developers, designers, engineers, and creators can no longer afford to pass responsibility for identity and data security onto others. Web developers who don't understand how to obscure data in transmission, for instance, can open security flaws on a site without realizing it. With this practical guide, you'll learn how and why everyone working on a system needs to ensure that users and data are protected."
OUR TAKE:
Dmitry Chestnykh has been writing software for over twenty years, and now consults on applied cryptography and software security. 
"Authenticating users with passwords is a fundamental part of web and mobile security. It is also the part that's easy to get wrong. This book is for developers who want to learn how to implement password authentication correctly and securely. It answers many questions that everyone has when writing their own authentication system or learning a framework that implements it."
Our Take:
Lee Brotherston is a Senior Security Advisor with Leviathan Security. Amanda Berlin is an Information Security Architect for a consulting firm in Northern Ohio. She has spent over a decade in different areas of technology and sectors providing infrastructure support, triage, and design.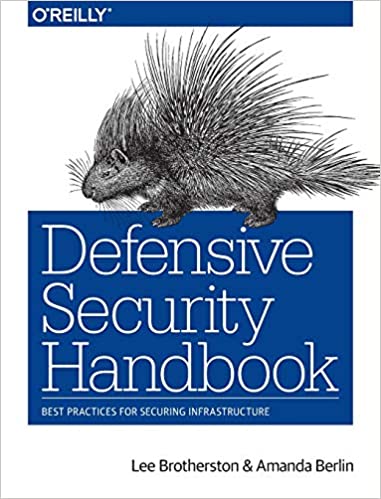 Description: Despite the increase of high-profile hacks, record-breaking data leaks, and ransomware attacks, many organizations don't have the budget to establish or outsource an information security (InfoSec) program, forcing them to learn on the job. For companies obliged to improvise, this pragmatic guide provides a security-101 handbook with steps, tools, processes, and ideas to help you drive maximum-security improvement at little or no cost. Each chapter in this book provides step-by-step instructions for dealing with a specific issue, including breaches and disasters, compliance, network infrastructure and password management, vulnerability scanning, and penetration testing, among others. 
Our Take: 
Simon Moffatt is a recognized expert in the field of digital identity and access management, having spent nearly 20 years working in the sector. It comes through in the book.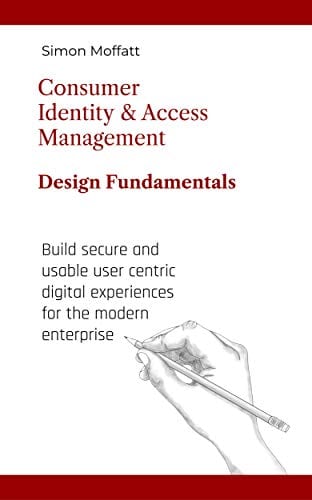 Description: Modern organizations need to not only meet end-user privacy, security, and usability requirements but also provide business enablement opportunities that are agile and can respond to market changes rapidly. The modern enterprise architect and CISO is no longer just focused upon internal employee security – they now need to address the growing need for digital enablement across consumers and citizens too. A CISO and architect view on designing the fundamental building blocks of a scalable, secure and usable consumer identity and access management (CIAM) system. Covering: business objectives, drivers, requirements, CIAM life-cycle, implementer toolkit of standards, design principles, and vendor selection guidance.
Our Take: 
Mike Chapple is Senior Director for IT Service Delivery at the University of Notre Dame. This is an in-depth text for cybersecurity students.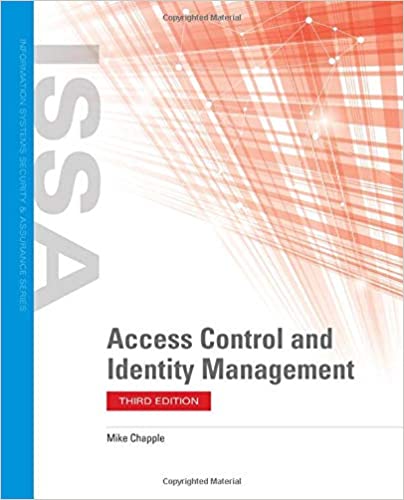 Description: Revised and updated with the latest data from this fast-paced field, Access Control and Identity Management defines the components of access control, provides a business framework for implementation, and discusses legal requirements that impact access control programs. Focusing on Identity and Security Management, this new edition looks at the risks, threats, and vulnerabilities prevalent in information systems and IT infrastructures and how to handle them. This valuable resource provides both students and professionals with details and procedures on implementing access control systems as well as managing and testing those systems.
Those were our picks for the best books for identity security available on Amazon now. For more on identity management, check out the Buyer's Guide or the Solutions Suggestion Engine.
Solutions Review participates in affiliate programs. We may make a small commission from products  purchased through this resource.

Latest posts by Ben Canner
(see all)