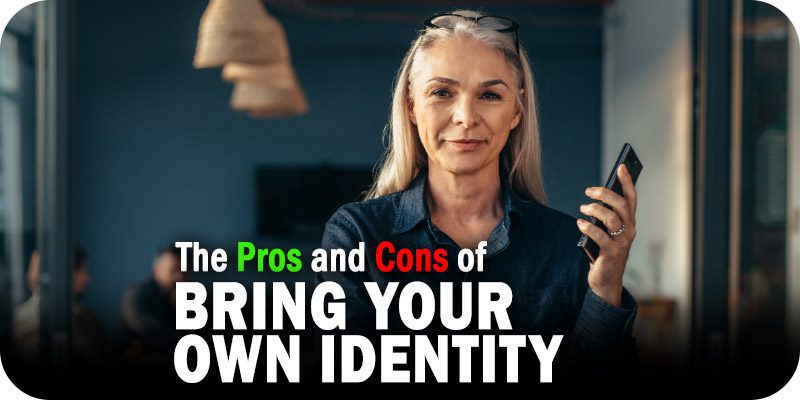 As part of Solutions Review's Premium Content Series—a collection of contributed columns written by industry experts in maturing software categories— Rakesh Soni of LoginRadius weighs the pros and cons of incorporating Bring Your Own Identity (BYOI) into the workplace.

In a world where bringing your own device has significantly touched our lives, Bring Your Own Identity (BYOI) is swiftly catching the attention of enterprise information security officers. The concept of BYOI can eventually unlock a plethora of opportunities for businesses striving for rich customer experience and more conversion rates since remembering complex credentials for different platforms isn't the most user-friendly option, especially in a world where renowned brands have entirely moved to a passwordless chance.
Hence, introducing a concept where users can bring their identities to authenticate could be a breakthrough in the digital user experience landscape. Moreover, introducing various authentication protocols, including OpenID and OAuth 2.0, has already navigated enterprises' digital transformation journey. However, most C-level executives aren't sure about the true potential of the BYOI concept and are hesitant to incorporate it. At the same time, others who are already familiar with the idea have started embracing it!
What is BYOI? 
The concept of bringing your own identity started when businesses were excited to embrace trends like bringing your own applications, technology, cloud, etc. BYOI allows customers to bring their own digital identity, usually managed by themselves or securely managed by a third-party platform.
BYOI ensures that customers face minimum hassle while registering on a platform since they can use their existing digital identities. For instance, users can use their social media identity, including Facebook ID, to authenticate and register on a platform rather than signing into that platform with new registration details. Instead of asking users to register by filling out lengthy forms, businesses can authenticate and register a user in a couple of seconds.
Now the question is, which enterprise could reap the benefits of incorporating a BYOI approach. The ones offering online services and collecting crucial customer information could unlock endless opportunities with BYOI. As we know, delivering a personalized user experience reinforced with security is the key to winning customer trust; BYOI could act as the finest catalyst to thrive in business success. Since most users switch due to registration fatigue, BYOI could eventually help brands retain their potential customers and thus increasing their conversion rate.
Let's understand the pros and cons of embracing BYOI.
---
Pros Associated with Bring Your Own Identity
Building Customer Trust
We know that earning customer trust is paramount for a business's success. BYOI helps companies remove any friction in the overall registration process and deliver a seamless and rich user experience from the moment users interact with their platform. This ensures more and more users are converted into valuable leads and loyal customers.
Identity Brokering
Identity brokering, an approach where online platforms don't require customers to offer their credentials to authenticate, can help improve lead generation. Identity brokering services bridges the gap between identity and service providers enabling a secure and robust authentication process. Identity brokering facilitates BYOI by implementing O Auth2.0.
Robust Security
Since security is the highest priority while handling customer identities, incorporating BYOI could mitigate the risks associated with identity thefts and account takeovers. Also, BYOI facilitates compliance with several data privacy and security compliance requirements, which further assures maximum security for sensitive customer data.
---
Cons Associated with Bring Your Own Identity
Lengthy Process for Government-Issued Digital Identities
Government-issued identities have been implemented in various countries. Depending on the country/state, these identities can often be utilized to access certain public and private services as proof of identity, especially in scenarios where a high level of trust and security is needed. The government-issued identity has its own benefits as a form of BYOI since it satisfies strict requirements but has its own drawbacks. Registering and setting up a digital identity could be a tough nut. It could be quite time-consuming for some people to register for government identities. In a nutshell, this process could result in customer fatigue, and users may prefer conventional authentication mechanisms in some parts of the world.
Single Point of Failure
Relying on a single identity could be the biggest mistake for users accessing multiple platforms through BYOI if their primary identity source fails. Many users end up screwing their identities, which leaves them helpless while accessing their different accounts. Apart from this, the risk of identity theft and account takeover could be the most dangerous thing since a hacker can access multiple accounts through a single compromised identity.
---
Conclusion
The changing digital identity landscape has provided endless possibilities to businesses that collect user information for diverse purposes. And bring your own identity is swiftly becoming the need of the hour to enhance user experience with security, and brands are going with the flow.
However, specific neglectable facts may prevent enterprises from taking the giant leap forward. Hence, the final decision remains in the hands of the business owner. The aspects mentioned above can help you decide whether BYOI is worth the investment for your business or not.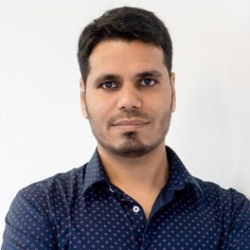 Latest posts by Rakesh Soni
(see all)