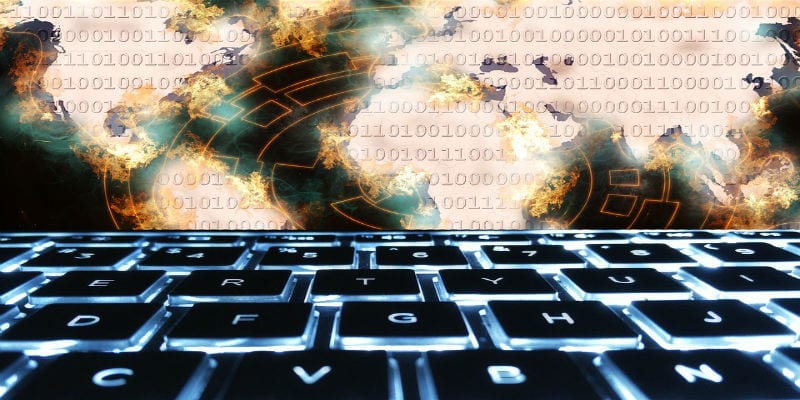 What are the ten key identity management blogs of 2019? And what can they teach us about modern identity and access management and cybersecurity? 
Trying to get an accurate sense of the identity security threat landscape can prove challenging. You may not know which identity management blogs can offer your enterprise the most critical information. Thankfully, we sorted through identity management blogs of all shapes and sizes to find the ten key identity management blogs. 
Thus, here they are:  
The Key Identity Management Blogs of 2019
1. Identity Automation 
Based out of Texas, Identity Automation aims to help enterprises replace their legacy tools with next-generation IAM and IGA. Additionally, they have a history of successful deployments for higher education, healthcare, and local government IT environments. Among the other identity management blogs, Identity Automation focuses on capability maturity like single sign-on and on healthcare cybersecurity. Other in-depth topics of the Identity Automation blog include lifecycle management, ransomware, and multifactor authentication.  
You can read the Identity Automation Identity Management Blog here. 
2. Avatier
As an IAM solution provider, Avatier focuses on identity management adoption; they focus on container technologies via Identity as a Container. Avatier's identity and access management blog covers enterprise topics including multifactor authentication, access governance failures, and password management updates; the latter especially proves pertinent in the face of increasing password attacks and user mistakes. In fact, Avatier provides a powerful research resource for enterprises and small-to-medium-sized businesses looking for identity solutions. 
You can read the Avatier Blog here.   
3. OneLogin  
Among the identity management blogs listed here, the OneLogin blog reflects the company's IDaaS mission. In their blog posts, they provide a Weekly New Round-up, which covers the major headlines in cybersecurity and identity; obviously, this can help you stay up to date with the latest in the threat landscape. Also, other subjects of the OneLogin blog include integration, multifactor authentication, and zero trust models.
You can read the OneLogin Blog here.  
4. JumpCloud
All of the identity management blogs of 2019 listed here provide solid information for enterprise-solution seekers. However, JumpCloud can help you with a deeper dive into the technical aspects of identity and access management. Some examples of their content include SAML Vs OAuth, domain controllers, single sign-on, networking, cloud and multifactor authentication for applications. 
You can read the JumpCloud Blog here. 
5. Okta
As a provider, Okta offers identity and access management solutions designed for diverse industries including Energy, Financial Services, and Hospitality. Additionally, they offer specific products for Workforce and Customer Identity. As such, it is no surprise their blog covers a wide variety of identity security subjects. These include digital transformation, out-of-the-box identity, and the Active Directory. Also, Okta updates regularly, which can help you stay up-to-date with the latest in identity. 
You can read the Okta blog here. 
6. Saviynt
As identity management blogs of 2019 go, Saviynt's focuses on their main areas of focus: Cloud Security and Identity Governance. In fact, Saviynt also focuses on application security and data and infrastructure for Cloud and Enterprise environments. Therefore, the Saviynt blog provides insight into several key areas of identity governance. Of course, these can include compliance risks, digital transformation, and auditing. Moreover, with identity governance often neglected in the cybersecurity discourse, this blog can help you learn more. 
You can read the Saviynt blog here. 
7. r/IdentityManagement
This may seem out of place with the other identity management blogs. However, Reddit's Identity Management forum can provide your IT security team with a good overview of the modern identity and access management landscape. Indeed, posters draw from myriad sources including LinkedIn, Medium, and from solutions providers like FusionAuth, LoginRadius, and Microsoft. Also, the Reddit forum provides it's own post content and links to videos. Additionally, it gives you access to a comprehensive community of identity experts and researchers. 
You can read the r/IdentityManagement forum here. 
8. Ubisecure
From across the pond, Ubisecure seeks to provide IAM and CIAM to enterprises of all sizes. Their platform works to enhance enterprises' customer experience and facilitate compliance requirements like GDPR. Indeed, their blog covers similar topics, including the difference between IAM and CIAM. As they are based in the European Union, their posts often seem geared to enterprises there. However, American companies can still learn more about CIAM through this blog. 
You can read the Ubisecure blog here. 
9. SailPoint
SailPoint serves as a long-term player in the modern identity governance marketspace for enterprises. Indeed, many researchers and observers refer to SailPoint as a major player or Leader in Identity Governance reports. Surprisingly, they explore more than identity governance in their blog, though they do cover that subject in detail. Also, other topics covered by SailPoint include federation, mistaken identities, and identity as security.
You can read the SailPoint blog here.      
10. Ping Identity 
Ping Identity focuses on large enterprise identity security and support; they also run the annual Identiverse conference. Not only does Ping Identity explore identity management, but it also explores customer engagement and modernization. Indeed, Ping Identity covers multifactor authentication, CIAM, IDaaS, and more. Some recent posts include "Why You Need Modern MFA. Today." and "What is Zero Trust?"
You can read the Ping Identity blog here. 
Bonus Blog: Solutions Review
Vain? Maybe. Accurate? In our humble opinion, yes. We cover identity management, privileged access management, and identity governance in great detail. Additionally, we explore key capabilities, major trends in identity, and changes to the identity threat landscape. Our editors constantly research into lesser-known but vital branches and categories in identity management like CIAM.
Also, our evergreen blog content debunks perpetual myths in identity management, privileged access, CIAM, and IGA. Our content can help reduce friction and compile identity statistics from across the market. 
Finally, we offer our 2019 Buyer's Guides. These free downloadable resources dive into the most critical statistics and give in-depth profiles on the top vendors in each identity branch. In fact, we share the key capabilities of each individual vendor and a Bottom Line analysis of each. You can check them out here. Also, you can compare the vendors more directly on PAM, IGA, and IDaaS capabilities with our Vendor Map.  

Latest posts by Ben Canner
(see all)