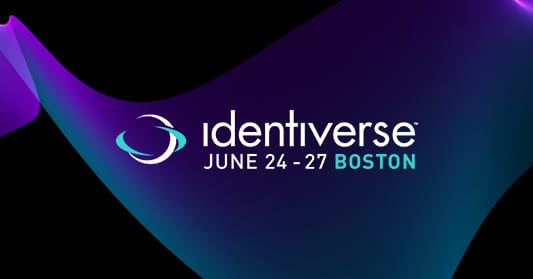 From June 24 to 27 in Boston, MA, Identiverse promises to be a major event in the digital identity and security field. Formerly known as the Cloud Identity Summit, the conference has continually grown and evolved since its inception in 2010. Under its new name, the event has broadened its focus and reach to encompass the ever-expanding field of identity management and its place in the evolving digital economy. Featuring more than 2,000 delegates, 50 vendors, and 200 sessions over the course of four days, Identiverse will provide valuable insights into the best practices and latest technologies in identity security. We recommend you register now so you can take full advantage of this exciting event! 
But what can you expect at Identiverse? Here are the top 3 attractions: 
1. The Most Pressing Identity Industry Topics Explored
Some of the most distinguished identity professionals from multiple industries will be presenting and lecturing at hundreds of sessions and master classes. At Identiverse, they'll share their insights and experiences including observations on real-world identity deployments for enterprises large and small, standards in IAM platform designs, and lessons on how to build secure identity deployments.
But that just scratches the surface of what will be covered at Identiverse. Identity management is now a part of nearly every aspect of both digital and physical reality. The diverse topics of the sessions reflect this omnipresence, including:
Customer identity and access management (CIAM)

Mobile identity (including device management and mobile application single sign-on)

The Internet of Things (IoT) and its challenges with identity

Skills and career development for identity professionals

Specific industries like healthcare and financial services (and open banking initiatives) where identity presents unique opportunities

Building convenient and secure user experiences

Consent in identity management and how to meet regulations like GDPR

IAM DevOps, including deployment and microservices
More topics are being incorporated all the time, adding to the conference's comprehensiveness by the day. Therefore, you should register quick so you don't miss out on all the digital identity knowledge! And make sure to use our promotional code REGISTERNOW18 to save! 
2. Distinguished, High-Quality Keynote Speakers
Identiverse will be hosting speakers and keynotes from some of the most recognized leading voices in the identity management field. Here are just a few of the keynotes already featured at the conference:
Andre Durand, Chairman and CEO of Ping Identity
In the past 20 years, Andre has founded and grown a number of successful software companies, including Durand Communications in 1993 and Jabber in 2000. He founded Ping Identity in 2002, and he founded and chairs Identiverse.
Andrew McAfee, Principal Research Scientist at MIT
The Co-director of the MIT Initiative of the Digital Economy (IDE), Andrew studies digital transformation—how information technologies transform enterprise behaviors, competition and the workforce. He has a widely popular blog and has written over one hundred articles and case studies, and he recently released a must-read book, Machine | Platform | Crowd: Harnessing Our Digital Future. Andrew also holds a doctorate degree from Harvard Business School.
Jonathan Zittrain, Professor of International Law at Harvard
Jonathan researches the battles over control of digital property and content, cryptography, electronic privacy, human computing and more. He studies Internet filtering by national governments, privacy law, and the relationship between cyber law, policy and the Internet as it pertains to commerce. He is also a member of the Board of Directors of the Electronic Frontier Foundation as well as the Board of Advisors for Scientific American.
Ian Glazer, VP Product Management, Salesforce
Ian Glazer is the Vice President for Identity Product Management, at Salesforce. His responsibilities include leading the product management team, product strategy, and identity standards work. Prior to that, he was a research vice president and agenda manager on the Identity and Privacy Strategies team at Gartner. He is the founder and president of IDPro, the professional organization for digital identity management. He was also a founding member of the Management Council and Board of Directors for the US Identity Ecosystem Steering Group (IDESG). 
What's more, speakers are being finalized even now, so more digital identity experts are sure to be attending and sharing their expertise. You should register today; you won't want to miss a moment! You can use our our promotional code REGISTERNOW18 when you register to save on the entry fee! 
3. Full Days of Family Fun
The welcome reception on opening day and the closing party on the last day are open to all Identiverse attendees and their families. But a truly unique aspect of Identiverse is the family-friendly environment; a full family program gives spouses and children their own entertainment options during the conference. In this year's agenda, you'll find some of the best that Boston has to offer including the New England Aquarium, the Children's Museum, and the Franklin Zoo.
Identiverse will take place June 24 – 27. As a Solutions Review reader you're eligible to use our promotional code REGISTERNOW18 when you register to save $250. Learn more here, and register today!

Latest posts by Ben Canner
(see all)