What to Expect at Solutions Review's Solutions Spotlight with Okta on June 23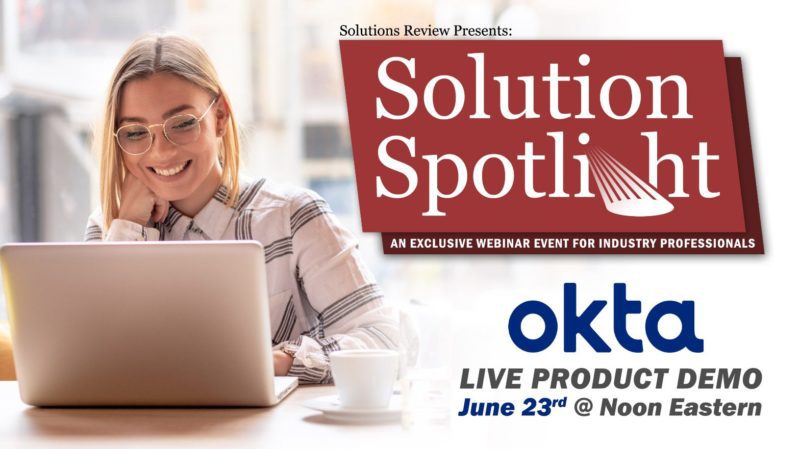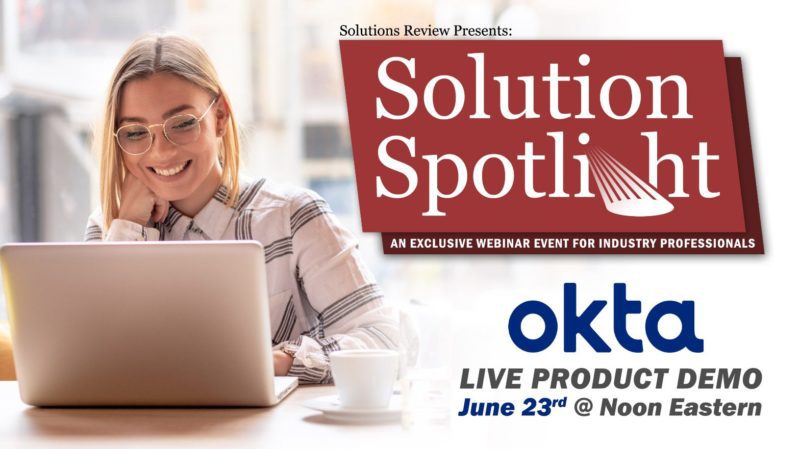 Solutions Review's Solution Spotlight with Okta is an exclusive webinar series for industry professionals across the enterprise.
What is a Solutions Spotlight?
Solutions Review's Solution Spotlights are exclusive webinar events for industry professionals across enterprise technology. Since its first virtual event in June 2020, Solutions Review has expanded its multimedia capabilities in response to the overwhelming demand for these kinds of events. Solutions Review's current menu of online offerings includes the Demo Day, Solution Spotlight, best practices or case study webinars, and panel discussions. And the best part about the "Spotlight" series? They are free to attend!
Why You Should Attend
Solutions Review is one of the largest communities of IT executives, directors, and decision-makers across enterprise technology marketplaces. Every year over 10 million people come to Solutions Review's collection of sites for the latest news, best practices, and insights into solving some of their most complex problems.
With the next Solutions Spotlight event, the team at Solutions Review has partnered with leading Identity Access Management (IAM)  and governance provider Okta to provide viewers with a unique webinar featuring an inside look at the vendor's IAM platform. Alongside a live product demo, the Spotlight event will also feature an interview about the product with a member of Okta's team.
Speakers
Ian Hassard – Director of Product Management: As the Director of Product Management, Ian places his focus and experience on building network and security solutions for organizations from SMB to Large Telecommunications. His personal doctrine is one of pragmatism, growth hacking, full-stack marketing, and luck.
About Okta
Okta's Identity-as-a-Service (IDaaS) offering boasts one of the fastest-growing customer bases in the market and the funding to match. The Okta Identity Management Service provides centralized directory services, single sign-on, strong authentication, provisioning, workflow, and reporting, all delivered as a multitenant IDaaS with some components operating on-premise.
FAQ
What: Okta webinar: A Solution Spotlight Event
When: Thursday, June 23, 2022, at 12:00 PM Eastern Time
Where: Zoom meeting (see registration page for more detail)