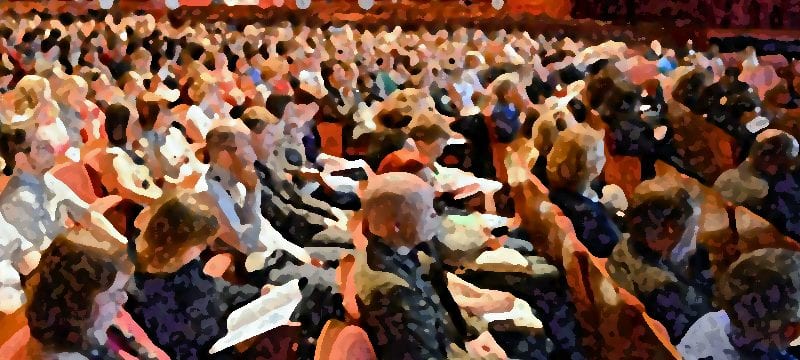 If you want to keep up with the competition, it's vital for your business to stay up to date in this ever changing mobile-centric world. To keep your organization savvy on all the latest trends, check out these conferences coming up that may help drive your business forward.
1. The Open Mobile Summit 2016
The Open Mobile Summit will be held from November 29 to 30, at the Mission Bay Conference Center in San Francisco. This is its eighth year running and, according to their website, it's the "largest, and most senior, annual event for digital product executives in North America."
They say over 500 C-Level mobile product and marketing execs from mobile-first companies at the "heart of the mobile ecosystem" attend this summit.
2.  ET Exchange
The third annual ET Exchange Summit will be held from Oct. 23 to 25 at the PGA National Resort and Spa Palm Beach Gardens in Florida. This hosted enterprise mobility and digital transformation conference specializes in bringing end users, solution providers and industry experts together to talk about strategy and share solution ideas among other things.
3. Gartner Symposium/ITxpo
Where work meets play, the Gartner Symposium/ITxpo will be held at Walt Disney World from Oct. 16 to 20. The world's top CIOs and senior IT executives come together to learn more about the mobile wave that is crashing on the enterprise. Attendants are said to gain insights on topics ranging from personal development to process reinvention.
4. CTIA
The CTIA Super Mobility Conference will be held in Las Vegas on Sept. 7, 8, and 9. This event features speakers, education sessions, networking opportunities and more. According to their website, they offer a "glimpse into our exciting future—a Smart City—where everything is wireless and enabled by smart technology applications."
5. Enterprise Digital Transformation Exchange
The Enterprise Digital Transformation Exchange aims to bring CIOs and other business leaders like VPs of Digital Transformation and Enterprise Architecture together to give attendants information on new strategies, techniques and tools to stay ahead of the competition in this digital world. The event will be held in the UK from Nov. 29 to 30.
6. EQUIPMAG
If you're in retail, distribution or another related vertical, EQUIPMAG is the conference for you. And not just because it's in Paris. The two day trade show begins on Sept. 12 and will be held at the Paris Expo Porte de Versailles. SOTI and other EMM vendors will be there doing demos and helping you keep up with all the latest solutions to grow your business.  
7. Enterprise Mobility Exchange
The Enterprise Mobility Exchange looks to provide networking opportunities with more than 100 enterprise mobility leaders at their events. They'll hold a conference in Las Vegas later this year at Caesar's Palace from Nov. 14 to 16. Speakers and one-on-one meetings are just two highlights of this event.
8. Ignite 2016
Microsoft Ignite will be held in Atlanta from Sept. 26 to 30. It's something for IT pros who want to stay ahead when it comes to the next generation of technology, including everything mobile. The event offers hands-on learning, industry insights and networking opportunities.
9. SOTI SYNC 16
SOTI SYNC is said to be the industry's leading mobile event that brings partners and end users together to network and share ideas. The two-day conference starts on Sept. 26 and will be held at The Tower Hotel in London.
10.Dreamforce
This four-day tech conference aims to have attendants leave with new insights and creative business solutions. With more than 1,500 informational sessions and over 120,000 attendees, Dreamforce will be held in San Francisco starting on Oct. 4. It's expected to be an enormous event, with some big-name entertainment that has yet to be announced.
We hope you'll find at least one of these events helpful for your business, and let us know how it goes! Tweet us, or leave a comment on our Facebook page!