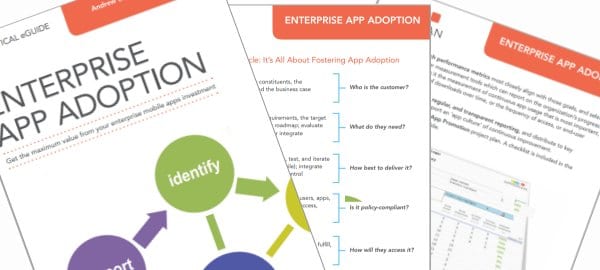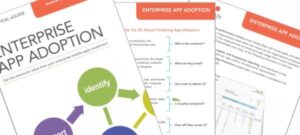 Over the last few years mobility and gain as lot of speed within in enterprise. The benefits that increased mobility can bring to the enterprise and really starting to boil up to the surface and garner a lot of focus from the executives. A recent report release by Apperian and conducted by CITO Research entitled, 2014 Executive Enterprise Mobility Report, highlights this realization around enterprise mobility while outlining both the good and the bad of the stated of enterprise mobility adoption.
The release starts by pointing out that 77% of respondents highlighted security as a major concern which is not a shocking discovery if you have every dealt with mobility in the post. The troubling aspect to the state of mobility in the enterprise is revealed when Apperian points out that  "70 percent of respondents are still unable to detect data or device loss – highlighting a lack of mobile security initiative despite the key concern." It is clear that companies understand the inherent risk surrounding enterprise mobility, but they are just unaware of how to address those concerns.
Additional findings from Apperian's 2014 Executive Enterprise Mobility Report include:
The main benefits of enterprise mobility is increased employee satisfaction (60 percent) and a competitive advantage (55 percent.)
Respondents with the highest amount of satisfaction with mobile adoption rely on a help desk (66 percent), a BYOD policy (60 percent), app management software (60 percent), promoting apps internally (40 percent), offering enterprise app stores (31 percent), and using leading-edge tactics like gamification (11 percent) as strategies to drive adoption among employees.
Issues with managing mobility programs are one of the top concerns of respondents with 37 percent citing how to determine ROI and 35 percent citing lack of management tools as important challenges.
More than 70 percent of respondents plan to equip more than 1,000 users with mobile apps and 33 percent of respondents are deploying mobile apps to more than 5,000 users in the next two years.
Apperian is quick to point out that "The report also revealed that companies most satisfied with their mobility investments put more emphasis on custom mobile apps, robust enterprise app stores, and app management capabilities as well as offering BYOD policies for workers." Obviously all capabilities Apperian can offer. We can't knock them for pointing that out or disagree with them all that much to be honest. We see companies mature in their mobility strategies and environments and we have seen that maturity lead to a focus on the application side of things.
Click here to read the full release and to access the full reports.