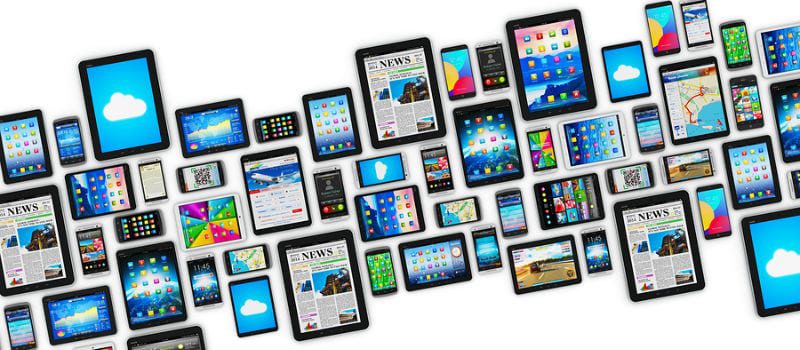 Mobile Device Management (MDM) tools are utilized by enterprises across the globe. Whether your organization is large or small, keeping your data safe is vital to success in whichever vertical you find yourself doing business in.
Microsoft, IBM and VMWare are all major players in this market; however, there are tons of other providers worth looking into. Here are just six that we think are worth keeping an eye on in the New Year:
Jamf is a solid vendor in this space and has a unique edge, in that they are dedicated to the Mac OS. Their goal is to simplify IT for Mac, iPad, iPhone and Apple TV.
The Jamf team primarily works with small businesses to help configure, manage and protect devices. Jamf uses central app deployment, remote passcode enforcement, and encryption for security.
Their mission is to help businesses succeed with Apple.
Widget not in any sidebars
ManageEngine Desktop Central is integrated desktop and MDM software with complete protection. Desktop Central helps enterprises configure and secure their devices from one location.
Their tool will help manage mobile devices; configure devices for WiFi, VPN and email; apply restrictions; secure devices; and much more. Plus, they offer a free version of this for small businesses.
They serve tons of well known customers including Honda and IBM.
Hypori has a user-centric solution for mobility, targeted toward specific industries including healthcare, public sector and payments along with financial services. Their Virtual Mobile Infrastructure platform protects enterprise data and apps, and eliminates the need to store them on an end-user's device.
Their VMI tool is activated with a single touch and allows an organization to execute a mobile strategy while keeping both the enterprise and end-user happy.
Tangoe's Connection Lifecycle Management technology, Matrix, is an on-demand suite of software and services designed to turn on, secure, and manage various connections in an enterprise's communications lifecycle, including mobile, fixed, machine, cloud, social, and IT.
They offer an enormous amount of benefits for clients, including:
Complete lifecycle solution
Reduce expense and mobile TCO
Increase operational efficiency
Eliminate the burden of doing
Reduce risk and increase security
Minimize budget waste
Maximize savings opportunities
Audit and validation across your mobile environment
Enforce policy and compliance
Increase employee satisfaction
Enable mobile workforce productivity
This software company believes that companies pay too much for their software, and their mission to help stop that. They offer Software Asset Management solutions and a complete EMM solution. They have a customer base of more than 6,000 enterprises across the globe and they manage software licensing across more than 11 million devices from mobile to the cloud.
The Hexnode MDM dashboard provides a user with complete control over what's happening on the mobile devices within your enterprise. It features quick stats widgets to show user key metrics and more. It also features summary panes so a user can access vital information regarding BYOD and compliance. Plus, an activity feed ensures a user is able to track stats on device enrollment, policy creations and compliance among other things.
We have more information on top vendors, as well as others, in our MDM Buyer's Guide. Download your own copy for free, here.