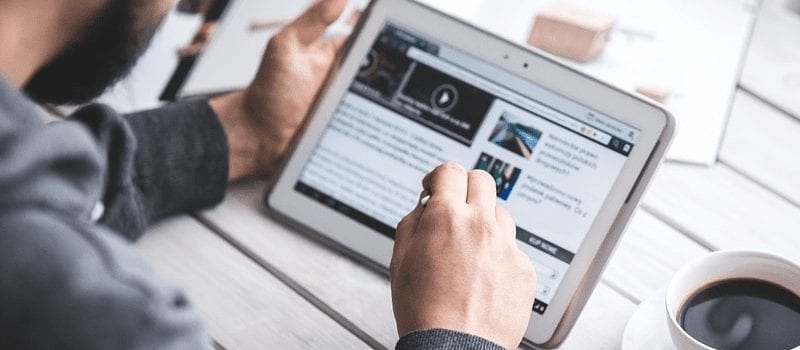 Let's face it, with the growing amount of smartphones and tablets, your organization needs a Mobile Device Management solution to keep things running smoothly. While the internet, podcasts and videos are a great way to consume MDM info, books are still an important resource you should take advantage of to expand your knowledge of the space.
So here is a list of some top MDM books, for those of you who still prefer them.
Mobile Device Management – Simple Steps to Win, Insights and Opportunities for Maxing Out Success
This book features ready to use insights surrounding Mobile Device Management that claim to provide results for your business. The description says the book lays out the thinking of MDM experts and that it includes several real-world MDM blueprints, templates and presentations readers can access.
It also covers reasons why your business should invest in MDM, which solutions work best and much more.

Enterprise Mobility Management: Everything you need to know about MDM, MAM, and BYOD, 2014 Edition
The title accurately represents this book, in that it provides information on both MDM and MAM, as well as BYOD. With the many facets of EMM that are ever changing, the author filled the pages of this book with the newest techniques and trends. It touches on everything from app-wrapping to mobile file syncing.
It claims to teach a reader how MDM really works and what its limitations are. It also highlights BYOD and dives into more detail on how to best manage it.  The author, Jack Madden, covers everything related to enterprise mobility management at BrianMadden.com and has published hundreds of articles related to EMM.

Mobile Device Management: Mobility Evaluation in Small and Medium-Sized Enterprises 1st Edition
This 109 page book by Ing. Markus Pierer M.Sc. features the important basics of EMM. Plus it covers the evolution of MDM, identifies problem areas in small to mid-sized businesses, and more.
And given that it was just published this year, the book should have up to date information and solutions.

Mobile Computing Deployment and Management: Real World Skills for CompTIA Mobility+ Certification and Beyond 1st Edition
The book is reportedly the ultimate reference for MDM and mobile computing. The author takes IT and networking professionals through the basic and more advanced concepts of mobile computing. It offers best practices; info on current technology, mobile device policies and app management; certification tips; and more.
What makes it special are the hands-on exercises and examples of real issues you may run into on the job.

Enterprise Mobility Strategy & Solutions
This handbook is split into four major sections, that unfold in 13 chapters:
The Mobility Revolution

Enterprise Mobility in the Workplace

The Scope of Enterprise Mobility

Other Aspects of Enterprise Mobility
It features some real-world cases related with enterprise mobility, that aim to help the reader tackle their organization's issues. It also explores MDM, BYOD and mobile security in more detail.

Mobilized: An Insider's Guide to the Business and Future of Connected Technology 1st Edition
The author of this book, SC Moatti, is a Silicon Valley veteran who was an executive with Facebook, Trulia and Nokia.
The book aims to give business professionals easy ways to be successful in this modern digital world. The author even goes further than the facts and case studies this book includes, and discusses a theory about mobile devices becoming an extension of ourselves and how integral they have become in society.